Ride Safe diary is a tribute to the true spirit of adventure and the Motorcycling way of Life. The inside pages capture Royal Enfield's Marque Rides. The cover page inspiration is drawn from Indian Iconography.
Branded & Marketed by Royal Enfield
Usually ships within 24 hours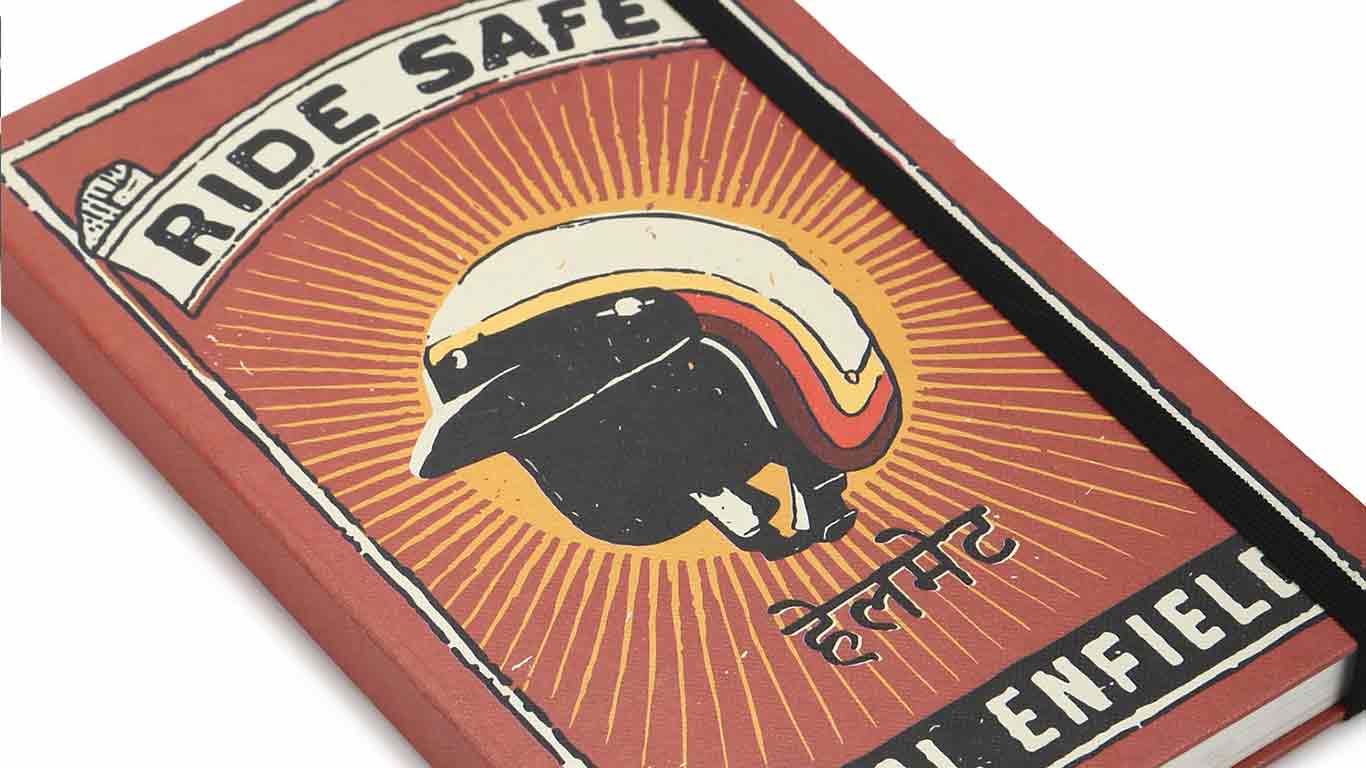 PRODUCT HIGHLIGHTS
Cover Material: Wibalin Buckram paper, pasted on 1.25mm hard millboard.
Size: 5 x 8.25.
Pages: 80 GSM Natural Shade acid-free paper.
With Elastic Band Closure.
Ride safe graphic printed on the cover.