The Camo wallet by Royal Enfield adds a hint of ruggedness to your style with its distinct camouflage print. This wallet comes with 10 card slots, providing ample storage space for all your essentials.
Branded & Marketed by Royal Enfield
Usually ships within 24 hours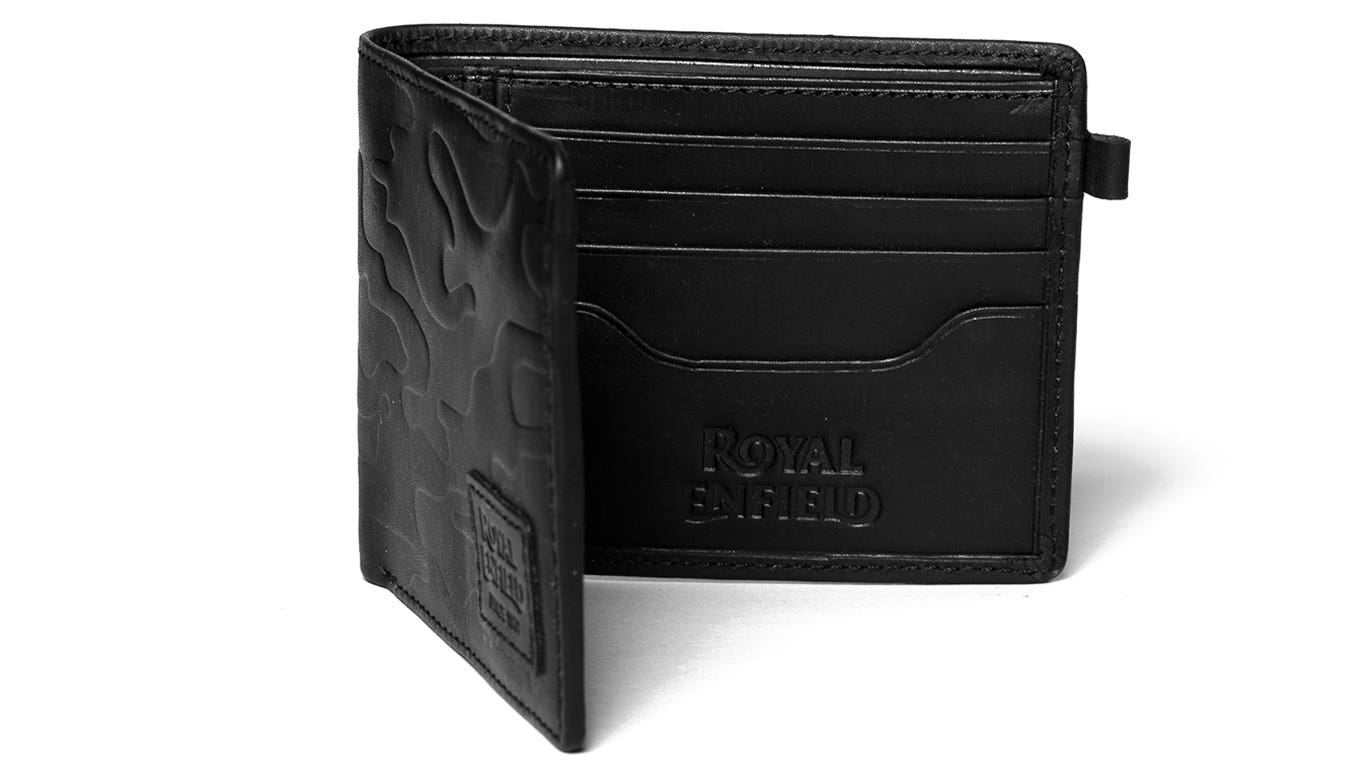 PRODUCT HIGHLIGHTS
Material: genuine leather.
Camo pattern on the leather.
Royal Enfield Embossed Branding.
Features: 10 card slots, 2 cash slots.
Dimensions: 10cm x 12cm x 2cm.