These shoes are a tribute to the dependability and resilience that Royal Enfield motorcycles are known for, made popular by the emblem of Made Like A Gun. Put on these all leather shoes and bring the same spirit to your rides.
Branded & Marketed by Royal Enfield
Usually ships within 24 hours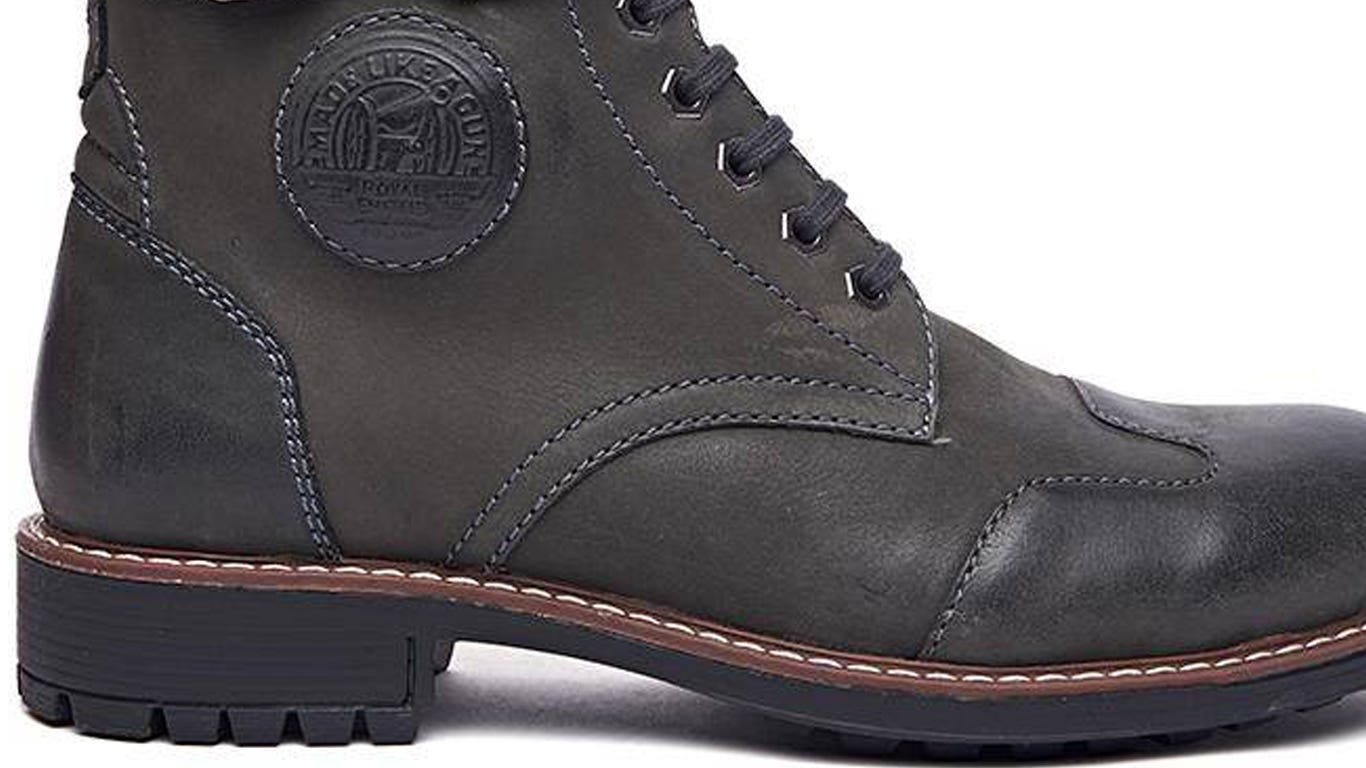 PRODUCT HIGHLIGHTS
Fit: Regular fit.
Outer Layer: Abrasion-resistant high-quality leather.
Sole: TPR antiskid sole.
Impact Protection: TPU protectors in toe box, and heel cup, and ankle.
Comfort: Toe shift patch helps in shifting gears while riding, Padded foam around the ankle provides added comfort.
Additional leather strap provides superior grip, Zipper at inseam for easy entry and exit
MLG branding at the ankle.
Reflective loop at the back makes the rider visible in low light conditions.
WASH & CARE INSTRUCTION
Remove dirt or debris with a soft shoe brush.
Remove lace and wipe with a damp cloth and mild soap. Wipe with a damp cloth and let dry
Inner Sole: Removable and washable.
Apply shoe polish or leather cleaner.
1 unit includes a pair.