TRAILBLAZER GLOVES MOSS GREEN
Breathable and abrasion resistant, the Trailblazer Gloves are lightweight yet tough as nails. Wear them for your daily commute or while riding on rough roads, these gloves will let you master any terrain.
Branded & Marketed by Royal Enfield
Usually ships within 24 hours
Protection Features
Tap on feature to know more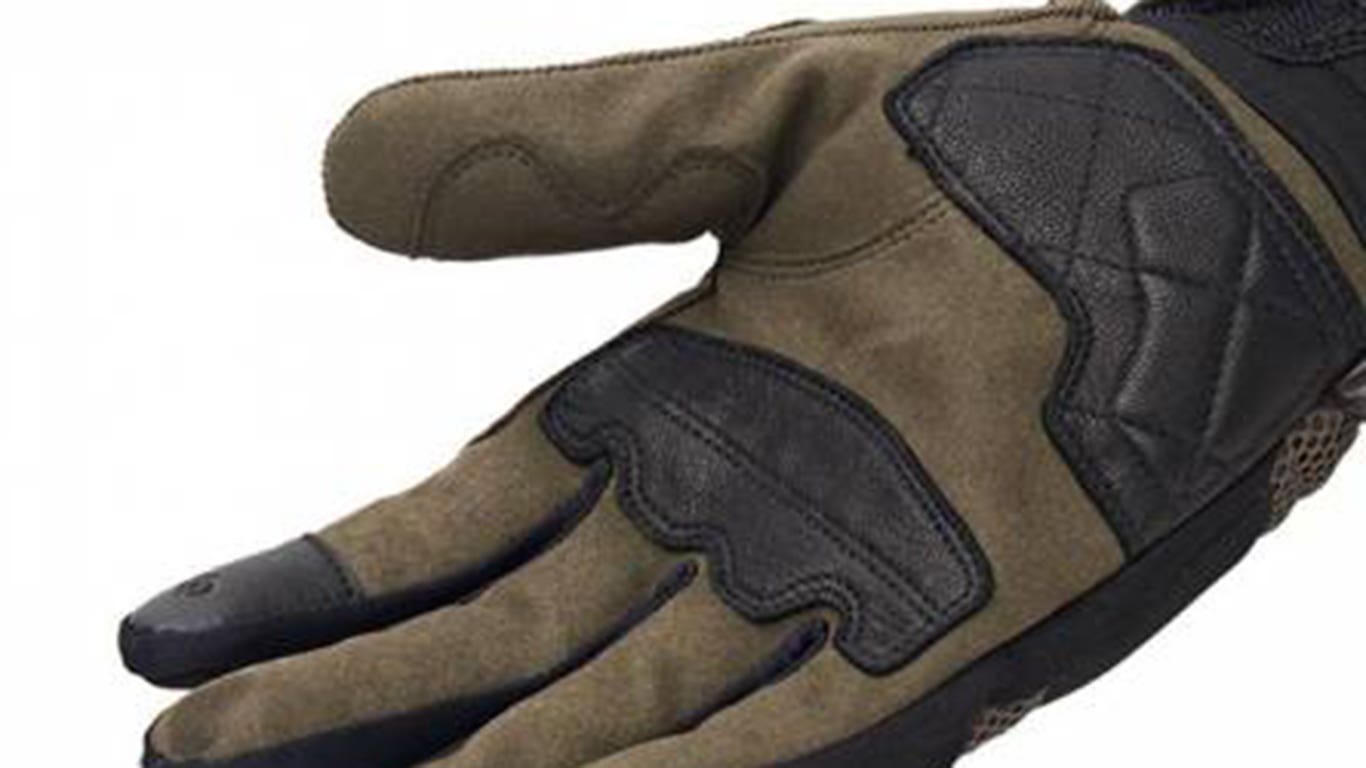 PRODUCT HIGHLIGHTS:
Construction: Made from a mix of highly abrasion-resistant polyester and mesh.

Fit: Cuff length, dual-sport fit.

Impact Protection: Thermoformed turtleback knuckle protector (TPU) at knuckles. Engineered to flex and bend with your hands but remains stiff upon impact from the outside.

Palm Protection: Reinforced 50% Poly-urethane 50% Polyamide patch on palms, for additional safety.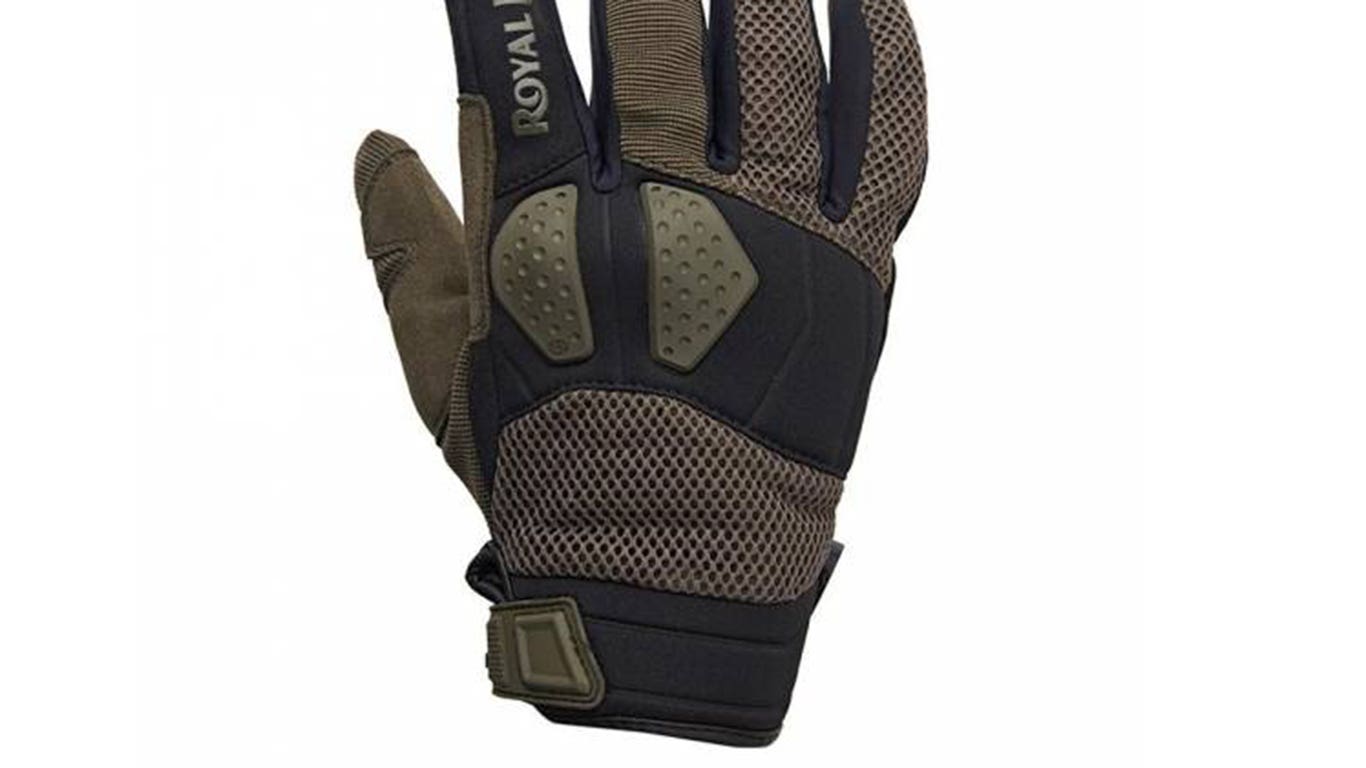 ERGONOMIC FEATURES
Elasticated Mesh Panels: On fingers and in the dorsal area (back of the hand), for ventilation and flexibility.

Touch Sensitive index fingertips lets you easily operate touchscreen devices with the gloves on.
WASH & CARE INSTRUCTIONS
Clean the gloves using a damp cloth and do not use hot water.

Remove difficult stains by using neutral soap or a special leather or textile cleaner.

Store gloves in a dry and well-ventilated place.
TRAILBLAZER GLOVES MOSS GREEN