Split Lane Belt - Navy Tan
With an understated design and a single-prong buckle, the belt goes with any attire you opt for. The hand-painted leather, together with Royal Enfield branding on the loop and tip make it a timeless classic.
Branded & Marketed by Royal Enfield
Usually ships within 24 hours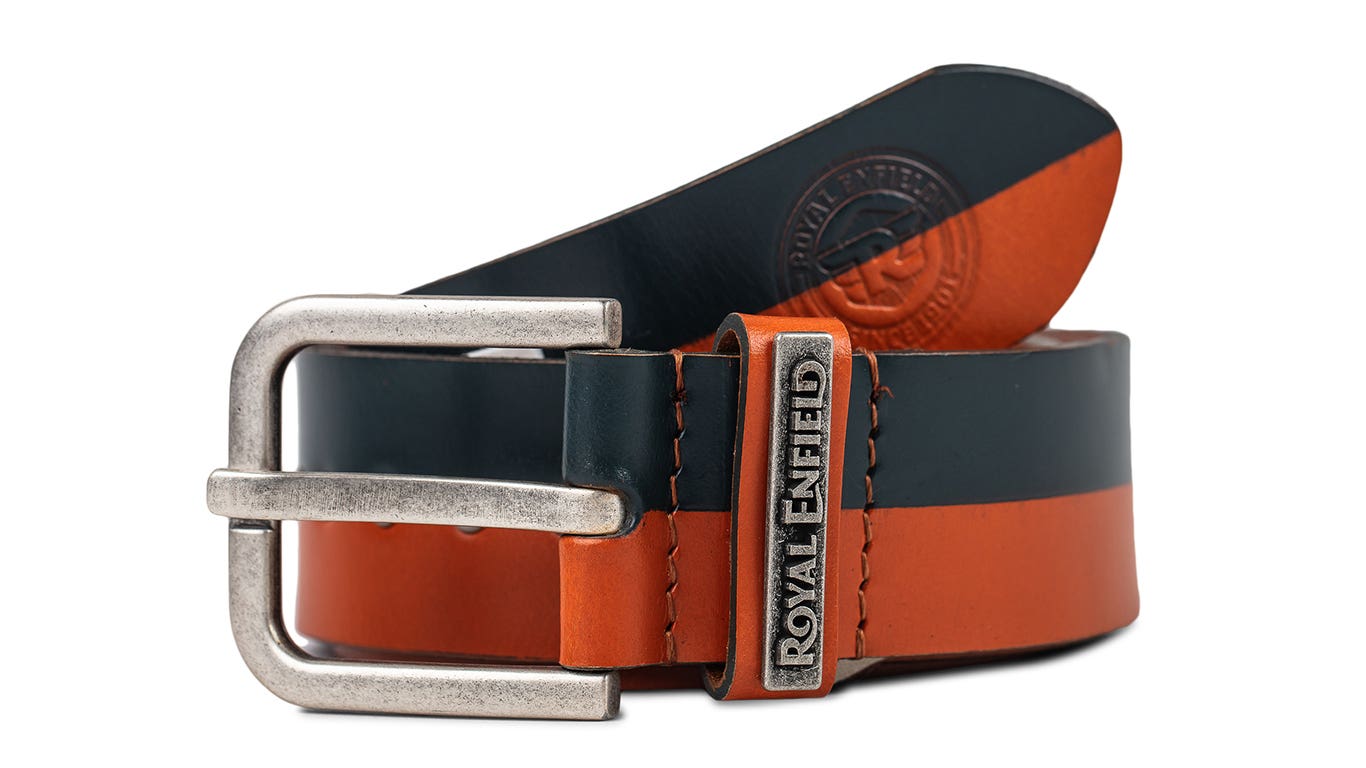 PRODUCT HIGHLIGHTS
Studded belt.
Material: 100% genuine leather.
Single-prong buckle.
Corrosion-free zinc alloy with antique brass finish.
Split Lane Belt - Navy Tan