Salvo Waterproof Backpack Black
Royal Enfield rainproof bags are meant for those for who keep going, regardless of the weather. They are built tough to take on the elements, while protecting your gadgets, documents and essentials from water ingress. The Royal Enfield Salvo Waterproof Backpack is designed for the adventurer who loves to discover places, all year round. It's roomy, with additional features like a firm back support, water bottle holder and a net loop to hold your stuff. All you need, basically, to begin a journey without a return ticket.
Branded & Marketed by Royal Enfield
Usually ships within 24 hours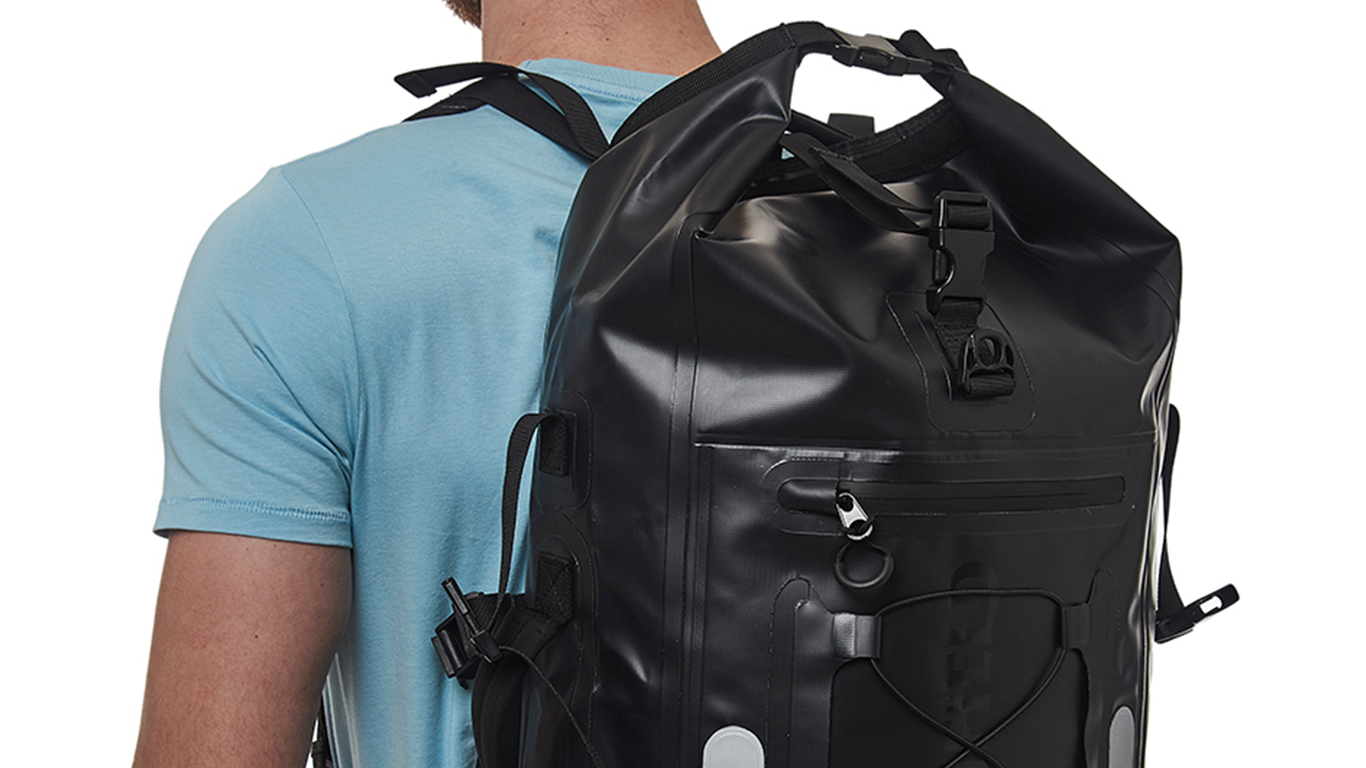 PRODUCT HIGHLIGHTS
Backpack.
Materials and Construction: Outer Shell Material: 100% PVC.
Roll Top Design: Quick and easy closure of the main compartment provides a complete seal against the elements (minimum of 3 rolls recommended).
Zero Leak Seams: Heat sealed seams to prevent any ingress of water from the seams.
Air Exhaust Valve: A screw-down and waterproof valve lets the air out of the bag after packing. This improves the waterproofing, reduces the risk of condensation of moisture inside the bag and also reduces the volume of the bag, making it easier to carry or mount.
Volume and Compartments: Total Cargo Volume: 31 litres, Rainproof Main Compartment Volume: 30 litres.
Rainproof Front Pocket: A quick-access stash pocket for things you need on the go.
Bottle Holders: Elasticated mesh holders on both sides for a stowing water bottles.
Bungee Loops: Zig-zag bungee loops on the front let you carry your jacket or windcheater on the backpack, without having to open the main compartment.
Salvo Waterproof Backpack Black