ROYAL ENFIELD KEY CHAIN-BLACK
Carry the keys to your ride in style with the Royal Enfield Keychain. The Twill Polyester tape makes this key chain rugged, durable and perfect for all your adventures.
Branded & Marketed by Royal Enfield
Usually ships within 24 hours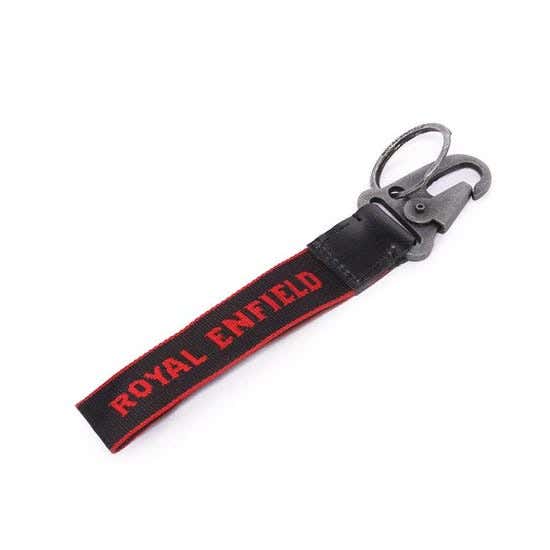 PRODUCT HIGHLIGHTS
Polyester keychain.
Material: Twill Polyester tape.
Metal branding.
Corrosion free.
Rugged materials and sturdy construction to endure daily use.
Branding on keyring.
Inspired by the Bullet Legend.
Metal Dog hook.


ROYAL ENFIELD KEY CHAIN-BLACK