The light-weight Roadblock Elbow and Knee Armour gives you the confidence to go on bigger adventures. These breathable armours keep you safe and comfortable throughout your ride
Branded & Marketed by Royal Enfield
Usually ships within 24 hours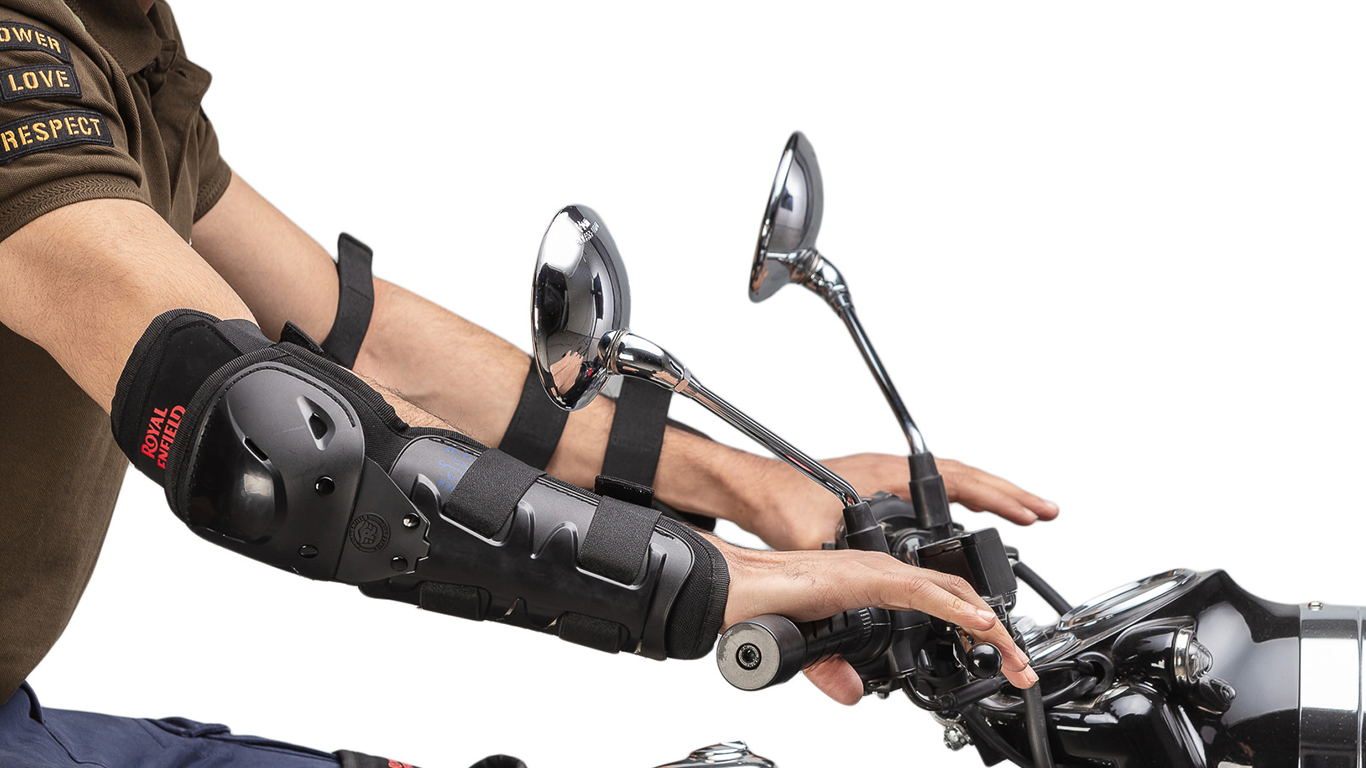 PRODUCT HIGHLIGHTS
Construction: Polyester 55%, PE 25%, PP 15%, Other 5%.
Protection: High impact Poly Propylene shells for increased scratch and impact resistance.
Durability: Resistant to cracking under stress.
ERGONOMIC FEATURES
Lightweight with a smooth surface.
Flexible Movable joints more closely follow the natural movement of the knee and elbow.
Velcro strap system allows for quick and easy application and removal.
WASH & CARE INSTRUCTIONS
Dip and Dry.
1 unit includes a pair.