The motorcycle embossing on the Ride More Leather Wallet captures the unique style and craftsmanship of the Royal Enfield Classic. Built from leather, this wallet is tough, spacious and stylish.
Branded & Marketed by Royal Enfield
Usually ships within 24 hours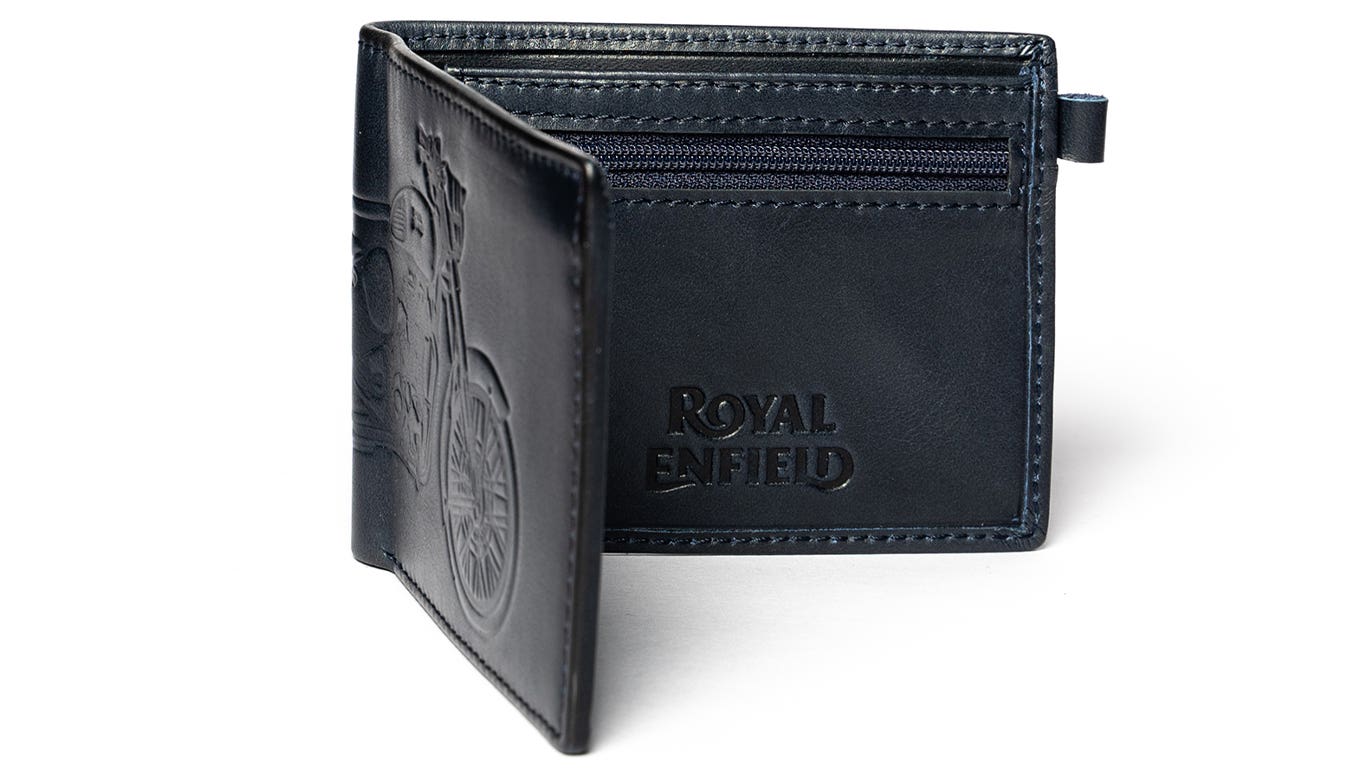 PRODUCT HIGHLIGHTS
Material: genuine leather.
Motorcycle embossed on leather.
Royal Enfield Embossed Branding.
Features: 5 card slots, 1 cash slot, and a zippered coin slot.
Dimensions: 10cm x 12cm x 2cm.