MULTI DECAL OPEN FACE HELMET-BLACK
The Multi Decal helmet is a blend of an iconic open face helmet with a distinct and unique decal all over print. Whether on a quick spin around the town or an adventure without a destination the Multi Decal Helmet gives you the protection you need.
Branded & Marketed by Royal Enfield
Usually ships within 24 hours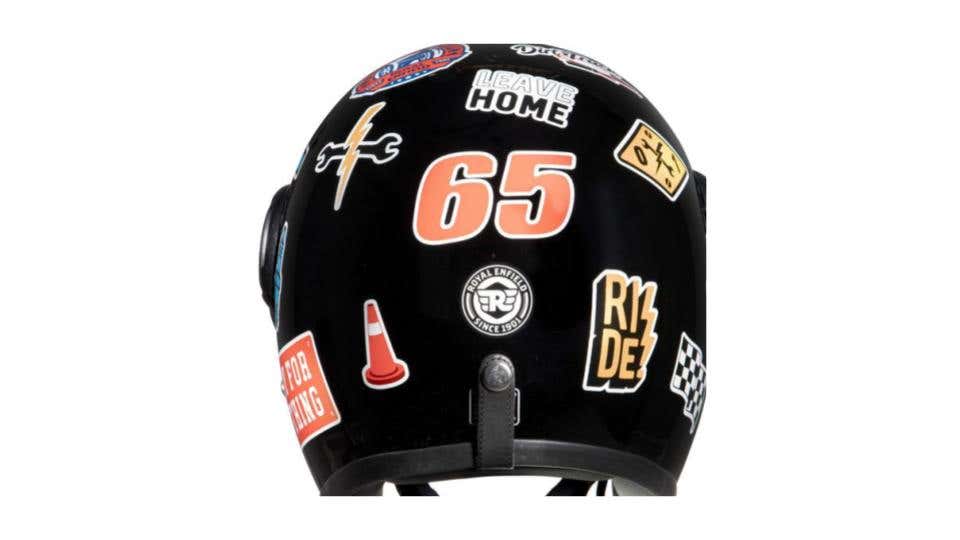 ERGONOMIC FEATURES
Goggle holder with a press button lock at the back for goggle band locking.
Jet inspired visor styling with V notch for nose spacing.
Internal fabrics are anti-microbial treated.
Partially removable and washable comfort liner.
WASH & CARE INSTRUCTION
Removed internals/parts shall be gently washed with light cleaning agents. Usage of Helmet spray cleaners is preferable.
The outer shell should not be cleaned with any chemicals. Any stain shall be cleaned with a mild wet cloth.
MULTI DECAL OPEN FACE HELMET-BLACK