Nut Hook Bracelet Tan Brown
Nuts and bolts go hand-in-hand with motorcycle maintenance. This bracelet shows the joy you get in caring for your motorcycle, tightening things up before a ride and keeping it in top-notch shape.
Branded & Marketed by Royal Enfield
Usually ships within 24 hours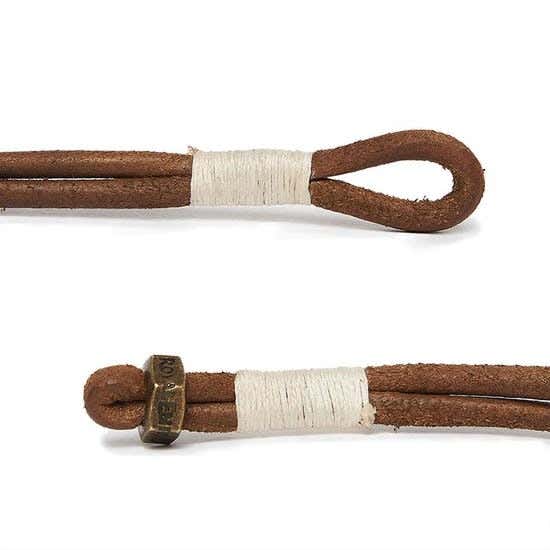 PRODUCT HIGHLIGHTS
Leather bracelet.
Classic crewneck.
Material: 100% genuine leather with vintage finish.
Corrosion free zinc alloy with antique silver finish.
Hook and loop locking mechanism.
Royal Enfield branding on nut.

Nut Hook Bracelet Tan Brown