Military Gloves Olive Green
Inspired by our association with the men in uniform, the Military Gloves imbibe strength and dependability. Military Gloves offer protection from impact and abrasion, while still retaining a high level of dexterity. The gloves fit snugly while the Tongda Chamude fabric offers protection from impact.
Branded & Marketed by Royal Enfield
Usually ships within 24 hours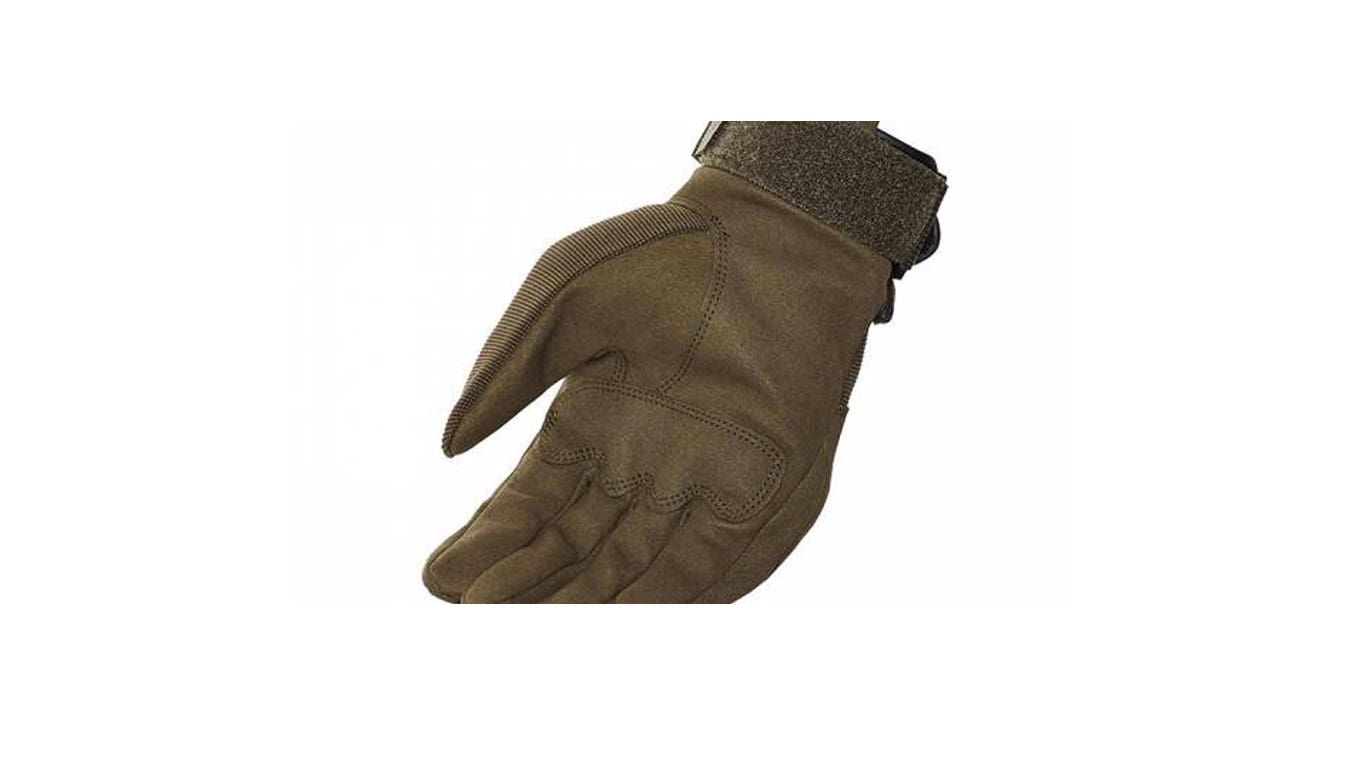 PRODUCT HIGHLIGHTS
Construction: Tongda Chamude fabric (50% Polyurethane 50% Polyamide) and mesh, made from a mix of highly abrasion-resistant nylon and polyurethane ;

Fit: Cuff length, street fit ;

Impact Protection: Thermoformed protector (TPU) at knuckles and finger joints ;

Palm Protection: Reinforced Tongda Chamude (50% Polyurethane 50% Polyamide) patch on palms, for additional safety.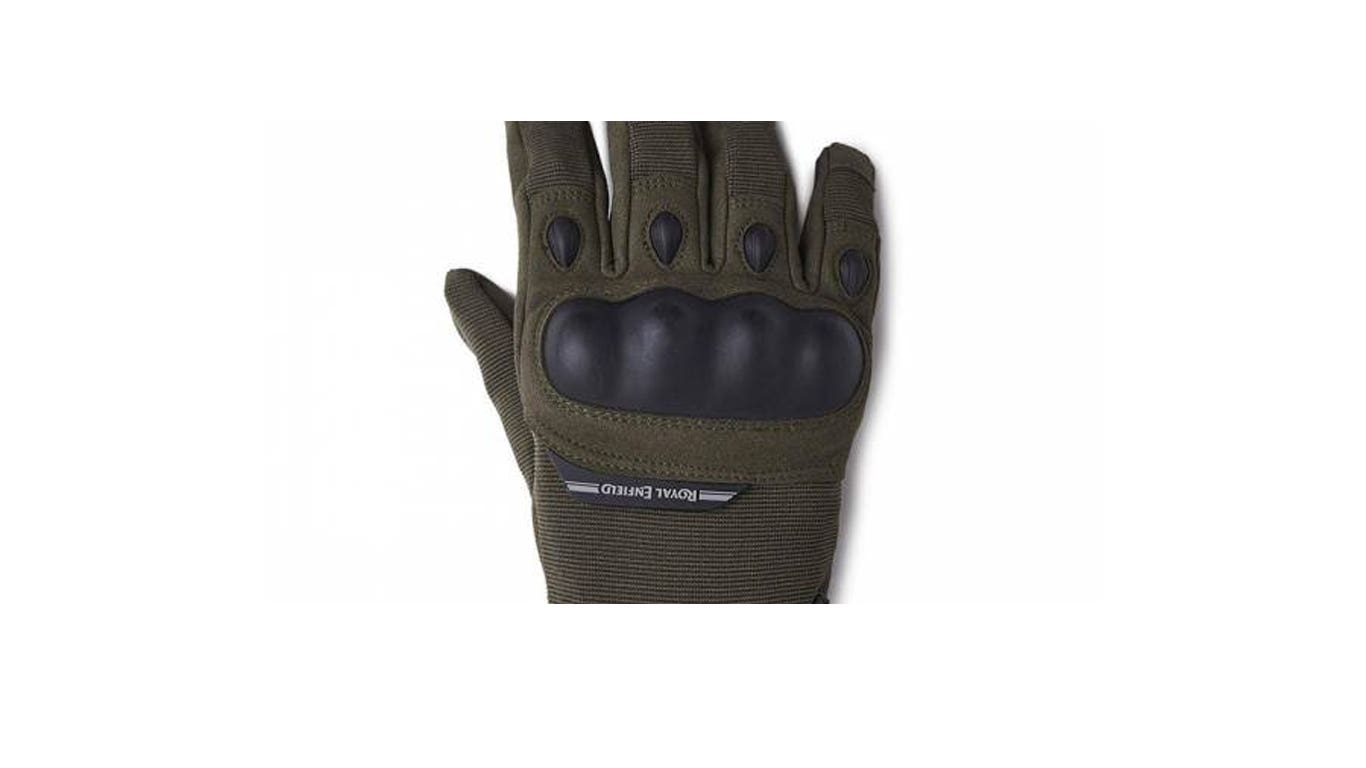 ERGONOMIC FEATURES
Elasticated Mesh Panels: On fingers and in the dorsal area (back of the hand), provide ventilation and ease of movement.

360° Velcro: A wrap-around velcro tab on the wrist provides a zero-displacement fit.
.
WASH & CARE INSTRUCTIONS
Clean the gloves using a damp cloth and do not use hot water.

Remove difficult stains by using neutral soap or a special leather or textile cleaner.

Store gloves in a dry and well-ventilated place.
Military Gloves Olive Green