Ice Leather Bracelet Dark Brown
ICE is the universally used short form for 'In Case of Emergency'. The ICE Leather Bracelet comes provisioned with 8 leather rings, one for each of the 8 blood main blood groups. Slide the ring with your blood group on to the bracelet.
Branded & Marketed by Royal Enfield
Usually ships within 24 hours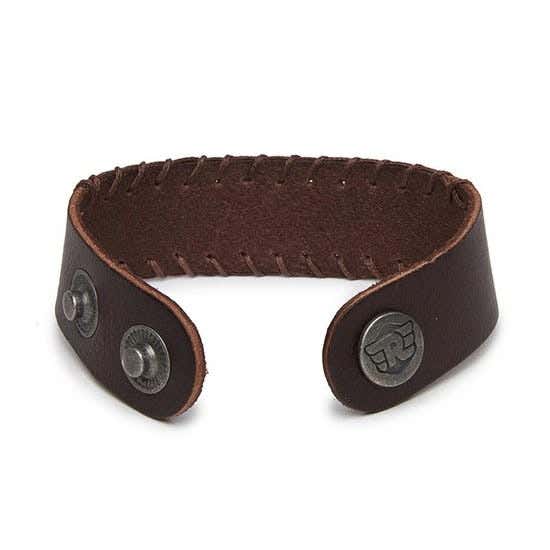 PRODUCT HIGHLIGHTS
Leather bracelet.
Classic crewneck.
Material: 100% genuine leather with vintage finish.
Corrosion free zinc alloy with antique copper finish.
Durable metal snap buttons with two-stop adjustment.
Branded metal badge on leather strap.
Blood group embossed ring with bracelet.
Ice Leather Bracelet Dark Brown