Inspired by the heritage of motorcycling, the Gripper sneakers are designed to provide performance and look good. Whether you are riding are not, comfort is always delivered.
Branded & Marketed by Royal Enfield
Usually ships within 24 hours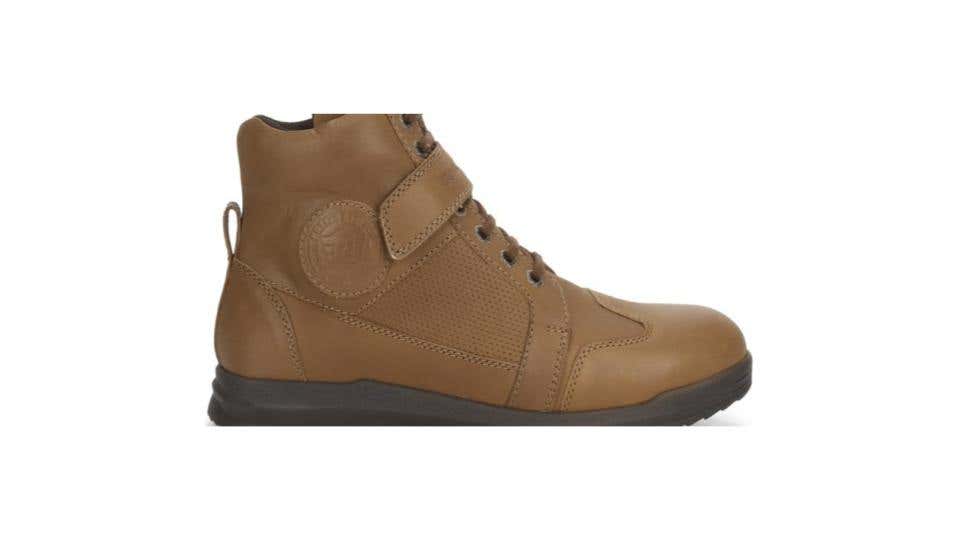 PRODUCT HIGHLIGHTS
Outer Layer: Abrasion-resistant high-quality leather.
Fit: Regular fit.
Sole: TPR antiskid sole.
Impact Protection: TPU protectors in the toe box and heel cup.
Comfort: Toe shift patch helps in shifting gears when riding.
Perforation at quarter area increases breathability.
Reflective loop at the back makes the rider visible in low light conditions.
WASH AND CARE INSTRUCTIONS
Remove debris with a shoe brush.

Remove lace and wipe with a damp cloth and mild soap. Wipe with a damp cloth and let dry.

Remove salt stains with a mixture of water and vinegar.

Tackle oil and grease with talcum powder.

Apply shoe polish.

1 unit includes a pair.