The keys to your most prized possession deserve special treatment. Made with leather, the Focus Keychain by Royal Enfield is designed to take on all the adventures with you.
Branded & Marketed by Royal Enfield
Usually ships within 24 hours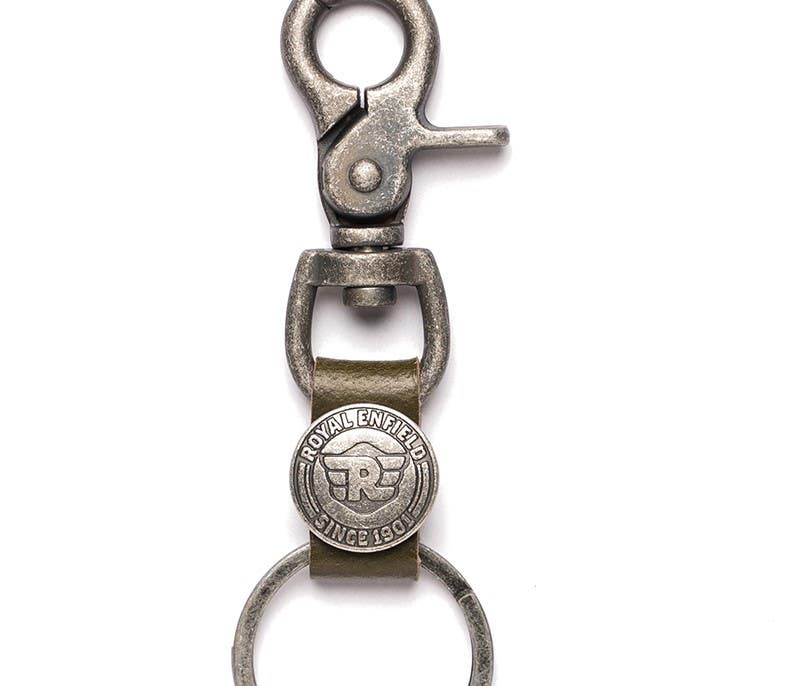 PRODUCT HIGHLIGHTS
Leather keychain.
Material: genuine leather metal.
Corrosion free.
Branding on keyring.
Royal Enfield seal branding on dog hook key chain.