URBAN TROOPER MLG CAMO HELMET-MATT BLACK WITH REMX GOOGLE
Sturdy and snug, the Urban Trooper MLG helmet is inspired by the resilience of our men in uniform and their ability to perform in all conditions. Its off-road design is built to brave any terrain, so you can stride through new adventures in confidence and comfort.
Branded & Marketed by Royal Enfield
Usually ships within 24 hours
Protection Features
Tap on feature to know more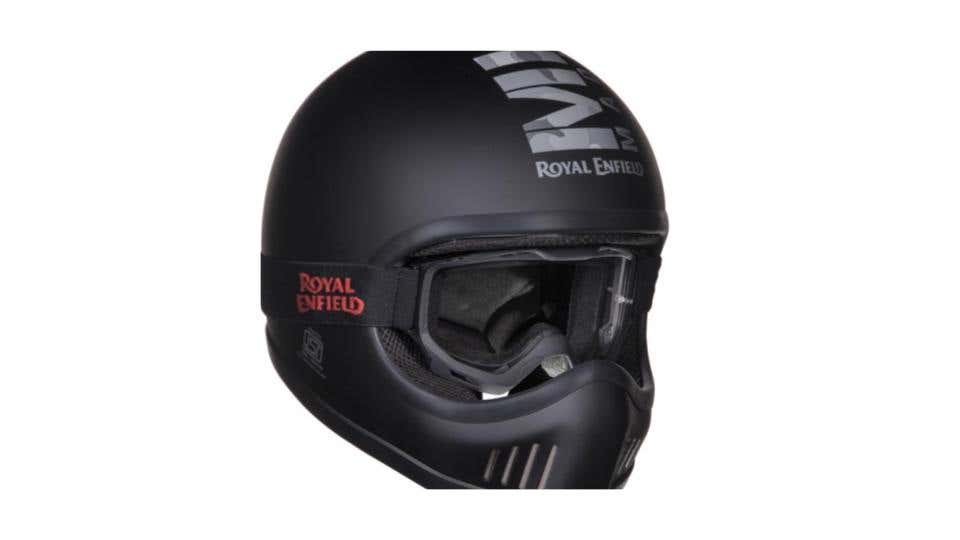 PRODUCT HIGHLIGHTS
Design: Classic full face with off-road and classic styling;

Shell Construction: Fiberglass ;

Impact Protection: High-density EPS (Expanded PolyStyrene) liner for better impact absorption, Jaw protector ;

Comfort: Washable comfort liner

Certification: ISI and DOT certified ;

Visor: Off-road style viewport, compatible with protective eyewear. Wider viewport for increased road visibility.

Lock: Adjustable nylon chin straps with cushions offer better grip and enhanced comfort ;

This helmet comes along with REMX google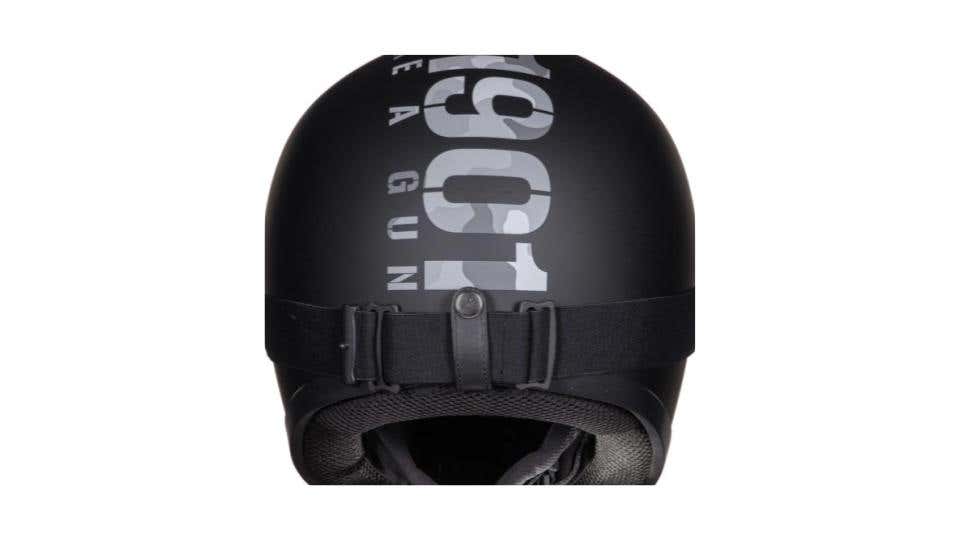 ERGONOMIC FEATURES
Goggle holder with a press button lock at the back for goggle band locking.
Internal fabrics are anti-microbial treated.
Partially removable and washable comfort liner
WASH & CARE INSTRUCTION
Removed internals/parts shall be gently washed with light cleaning agents. Usage of Helmet spray cleaners is preferable.
The outer shell should not be cleaned with any chemicals. Any stain shall be cleaned with a mild wet cloth.
URBAN TROOPER MLG CAMO HELMET-MATT BLACK WITH REMX GOOGLE