ABOUT OUR COLLECTIONS

In our century-old legacy, with motorcycles and the people who ride them we have discovered newer and richer forms of expression. Royal Enfield Apparel carries on this very pursuit to help riders discover their true selves while enhancing their love for motorcycling.
The Spring Summer'20 collection reflects every rider's urge to "Leave Home". The urge to be on the road, to be one with their machine, to lose themselves and just have fun.
From a call of the mountains to a deep craving for the salty sea breeze, this collection reflects every rider's reason to ride in a new avatar.
With purpose-built protective gear, and laid-back, vibrant lifestyle apparel, the collection features it all. Like our previous collections, this one too holds lineups that reflect iconic milestones, references and symbols from Royal Enfield's legacy.
With the Spring Summer '20 collection we add a new chapter to the motorcycling way of life, featuring safe, comfortable, and fresh apparels for the one who is curious to leave home.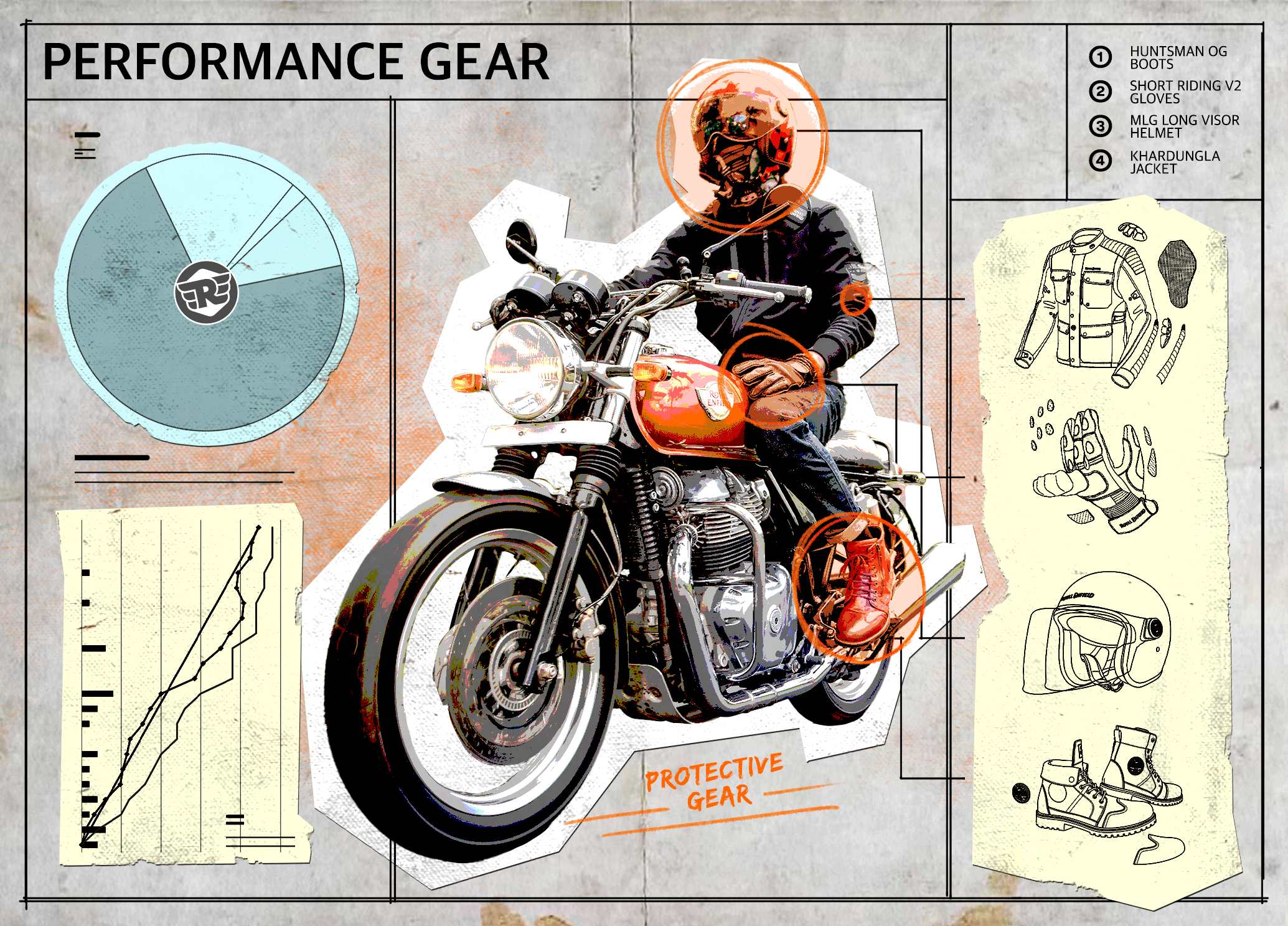 PROTECTIVE GEAR
To complement the onset of riding season, this lineup features gear that is carefully crafted using the latest construction style, materials and technology. Each gear comes with enhanced comfort and safety to make every ride unforgettable. Explore every terrain and dare to ride beyond the map with our multi-layered jackets, trousers, helmets, gloves and more.
MADE LIKE A GUN
For almost a century, Royal Enfield has been a trusted companion to men in uniform. Keeping true to the ethos, this line-up stands out like the men it represents.
The raw, rugged and reliable legacy of Royal Enfield comes from our iconic insignia – Made Like a Gun – that highlights this heritage.
Taking the story forward, we add to this collection with new concepts and designs. Building on this rich heritage, the line-up presents timeless camo prints and motifs in a contemporary fashion.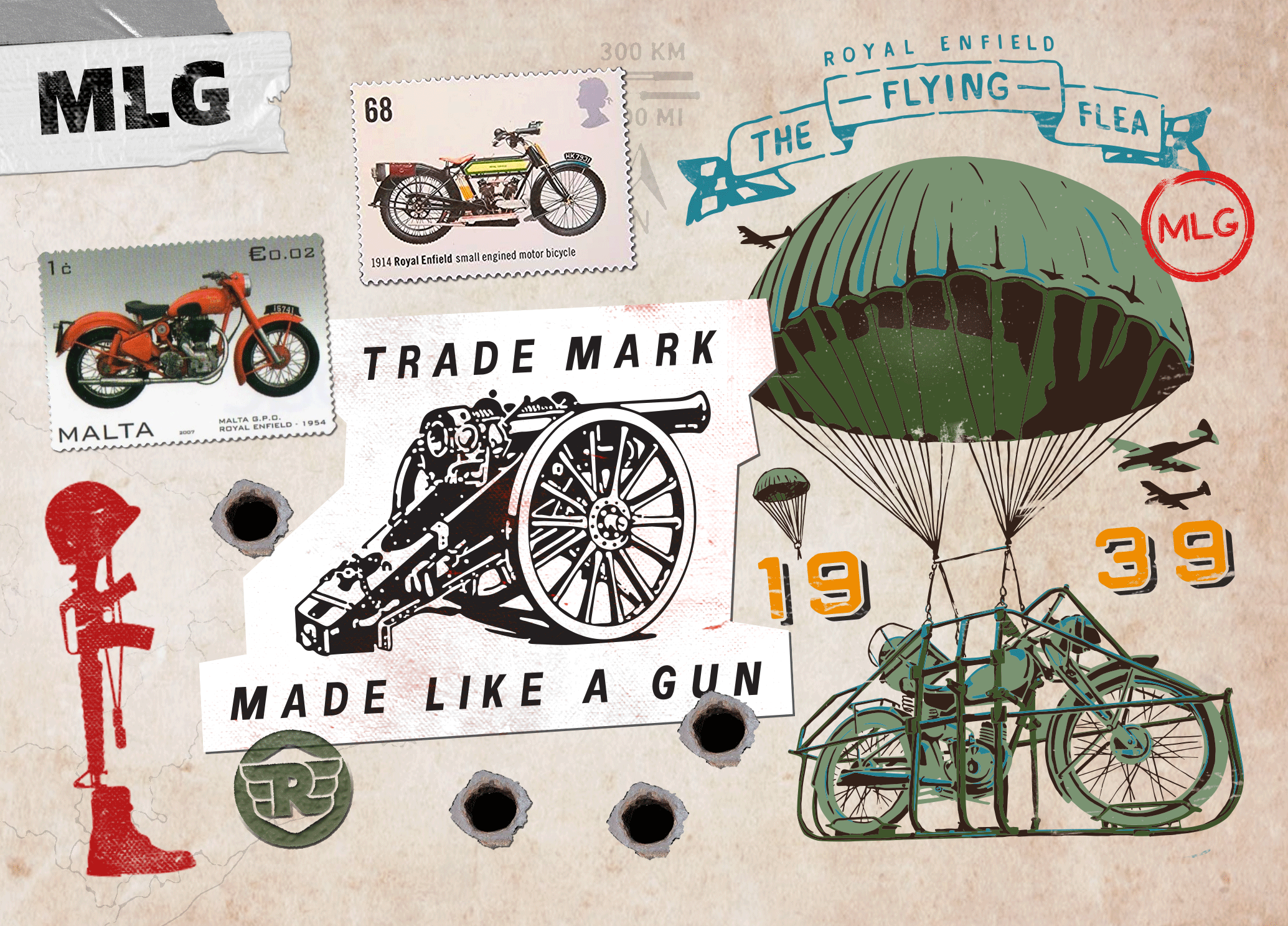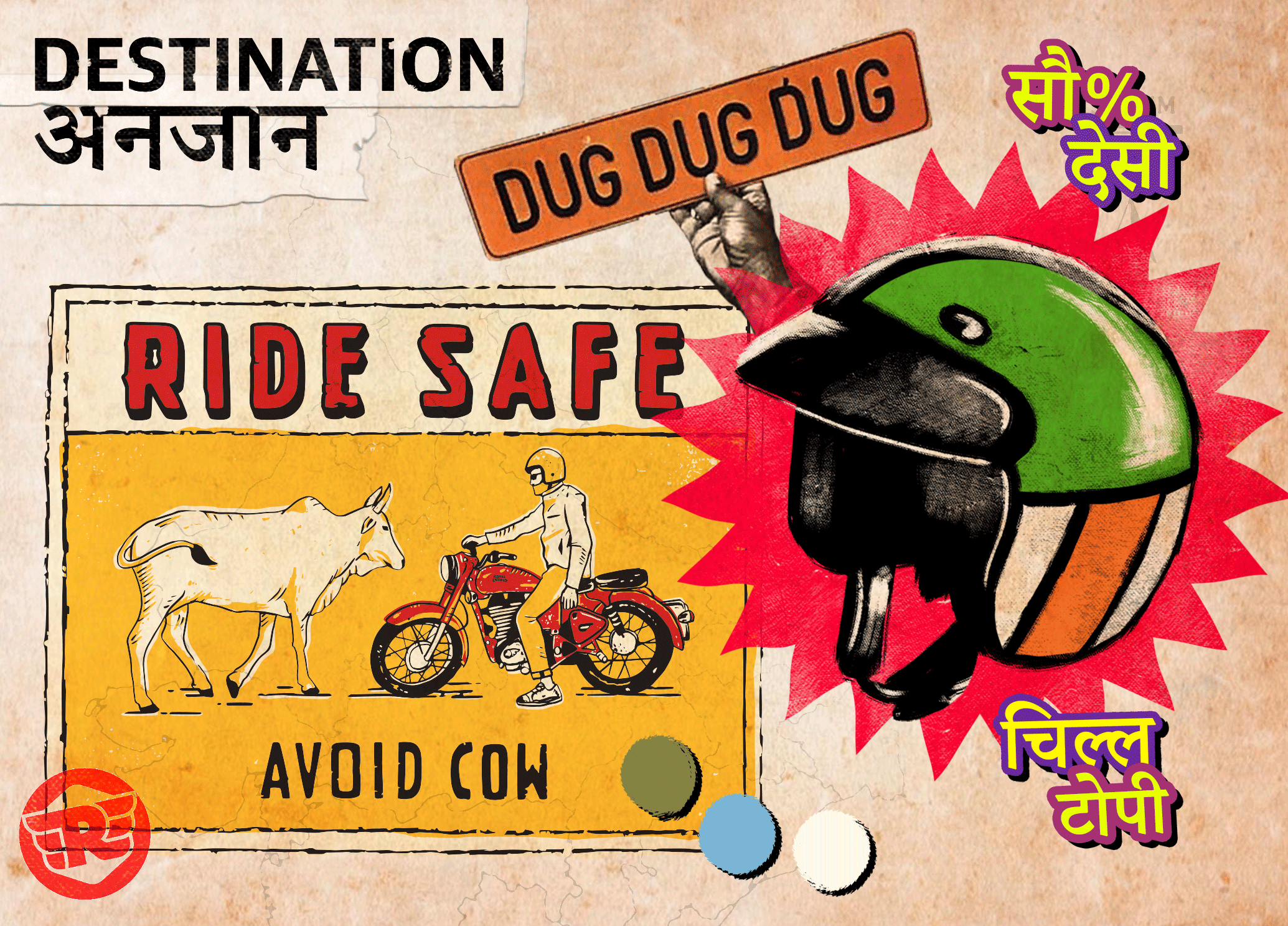 DESTINATION ANJAAN
No two riders are the same, but their love for motorcycling is sacred and the passion is pure. Capturing this shared sentiment of today's riders, this range of apparel reflects their quirky personalities and their contemporary way of riding. From eye-catching graphics and vibrant colours to the language and lingo, this line-up is a testimony of modern-day riding for a modern-day rider.
STRONGER THAN TIME
The Royal Enfield legacy is a road that has been ridden by many. On our way we've crossed milestones and created stories that have stood the test of time. Embodying these tales, the Stronger Than Time lineup proudly highlights the enduring and ageless heritage in a new style. .