A COLLABORATION TO REMEMBER - Royal Enfield x Alpinestars
A COLLABORATION TO REMEMBER - Royal Enfield x Alpinestars
What inspires someone to ride a motorcycle? There could be plenty of reasons, starting from 'experiencing the thrill of it' to 'claiming a sense of independence. But one thing that most riders can agree upon about riding a motorcycle is that it lets you explore the beautiful terrains, conquer the roads less traveled, and chase adventures that the world has to offer - from the highest of mountains to the deepest of valleys. Along with that comes the joy of experiencing speed and the freedom that a motorcycle offers at the flick of a wrist. And lastly, riding is about becoming a part of a community that thinks like - a brotherhood of adventure seekers all over the globe.
Keeping in mind these exact reasons, we at Royal Enfield have a longstanding commitment to providing "a pure motorcycling experience" to our riders. We believe in facilitating memorable riding experiences with our riding gear becoming a rider's ally on these adventures. At the heart of everything, Royal Enfield apparel stands for three things: Safety, Comfort and Style. Our constant collaborations with renowned brands across the globe have ensured our motive to make the best in class global products accessible to all in India. The Make It Yours configurator is also one such example of this initiative, which gives our community the freedom to customize and personalize riding jackets, helmets and t-shirts; for them to meet their needs and truly be an expression of themselves.
To cement our endeavour to provide riders with all the tools they need to make the best of their adventures, we are proud to announce a collaboration with a collective motorcycling experience of 180 years between two icons in the motorcycling world - Royal Enfield and Alpinestars.
With the knowledge and expertise of Alpinestars and the legacy and rich motorcycling heritage of Royal Enfield, we wanted to position this collaboration which justifies the philosophies of both the brands who always have a superior riding experience at the forefront of whatever we do. Presenting, Chase Adventures with Royal Enfield x Alpinestars. A thought that translates into multiple emotions on the road, be it chasing the horizon, chasing multiple terrains or chasing the freedom of simply being on an open highway.
Presenting the all-new performance-oriented collection fits the bill for unconditional rides, multimodal riders, weekend jaunts or long tours and more. The range includes armour-infused riding jackets, gloves and riding trousers that meet global safety norms of safety, performance and comfort. Additionally, the products also come with Alpinestar's patented Drystar technology. The Drystar membrane makes the gear waterproof, yet breathable and allows riders to endure all-weather conditions while keeping the rider dry and comfortable.
So let's take a look at the apparel that are included in the Royal Enfield x Alpinestars range:
GRAVITY DRYSTAR RIDING JACKET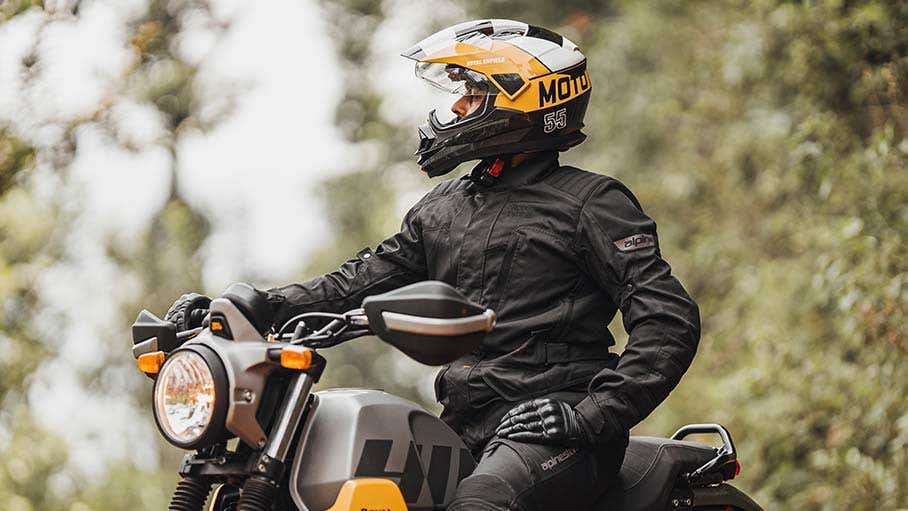 The all-season Jacket is engineered to deliver optimal protection and weather performance for ideal comfort. It comes with Alpinestar Nucleon flex pro CE Level 2 armour and the entire jacket is CE certified to "CLASS A". It has a modular construction and the most advanced materials technologies available and can accommodate the Tech-Air® 5 Airbag System. It will be available in Black and Khaki colours. The jacket is priced at Rs 17,500.
SOLANO WATERPROOF RIDING JACKET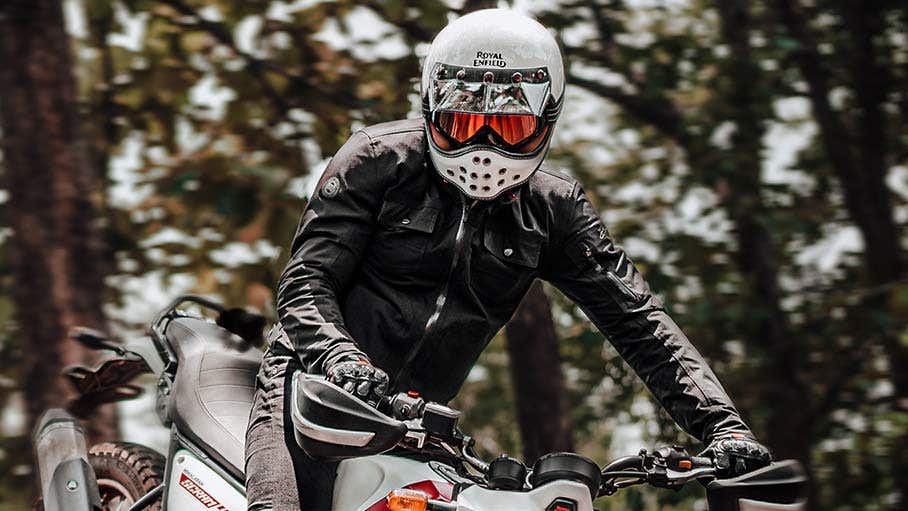 The casually-styled Solano 2-layer riding Jacket, available in black, offers riders the best protection in a jacket optimized for urban riding. It also comes with CE certified to "CLASS A" and Alpinestar Nucleon flex pro CE Level 2 armour protection. The Jacket is completely waterproof and comes with a detachable sleeveless thermal winter liner and is equipped with eight pockets for real-world practicality. The jacket is priced at Rs 18,900.
SMX-1 V2 AIR SUMMER GLOVES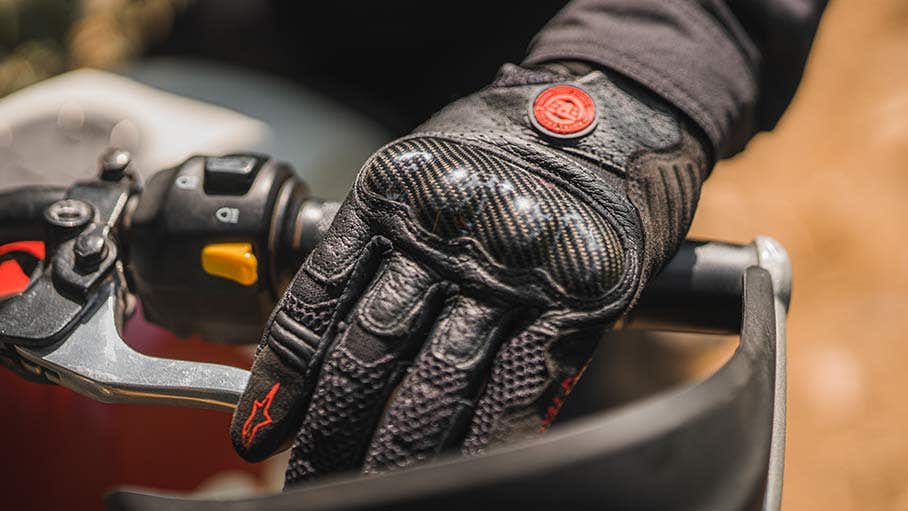 Light, aggressively styled and highly durable summer-friendly gloves, it is constructed from a mix of air mesh and perforated leather. It comes with CE Level 1 certification and features such as a touch screen compatible index fingertip for use with smartphones and GPS systems.
SYNCRO DRYSTAR GLOVES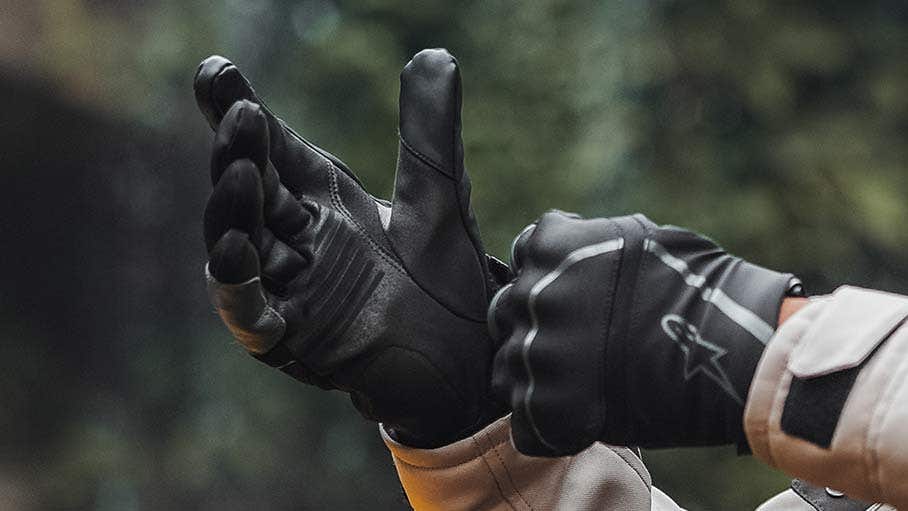 Appropriate for both the road and the racetrack, SYNCRO Drystar gloves are made with DRYSTAR membrane technology for 100% waterproof and breathable all-weather performance. The gloves incorporate a host of safety features such as a Viscoelastic knuckle protection system for effective impact protection, padded palm, ergonomic stretch accordions on fingers for superior fit and flexibility for touch screen compatible fingertips.
GARETH LEATHER GLOVES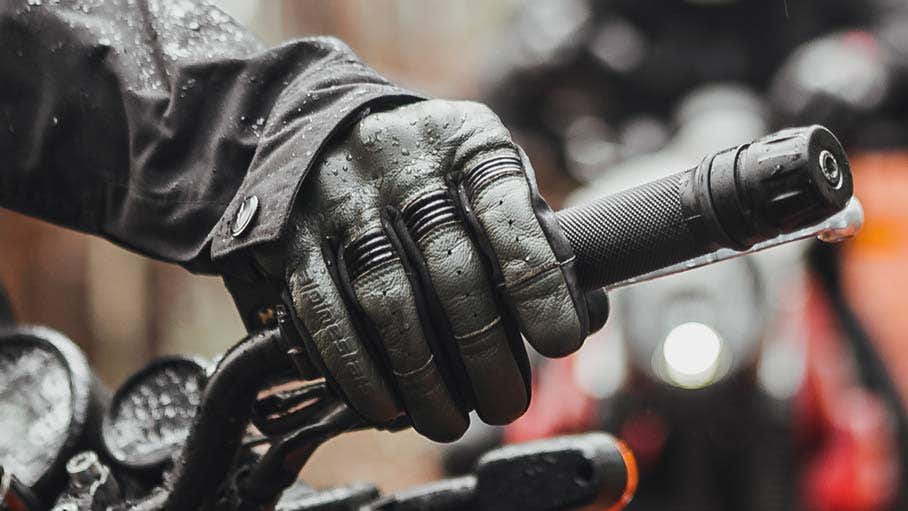 The Gareth Leather Glove features a goat Nappa leather construction to ensure high levels of abrasion resistance and a more comfortable experience. These gloves are designed with a slim wrist to make sure that the gloves sit better within the sleeves of a jacket. In addition, it's a waterproof glove incorporating Alpinestars Drystar® 100 per cent waterproof and breathable membrane. These gloves are fully CE certified motorcycling with CE Level 1 and come with PVC covered knuckles for enhanced protection against impacts and a touchscreen compatible index finger. The Gloves are available in black and olive colour.
GRAVITY DRYSTAR RIDING TROUSERS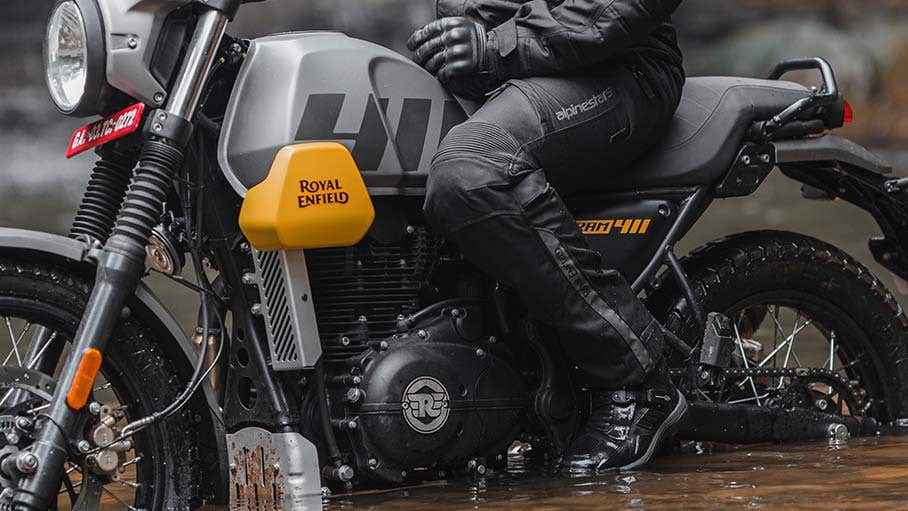 Gravity drystar riding trousers come with an optimized fit for high performance. Its exclusive drystar construction ensures 100% waterproofing and is adaptable to all weather conditions with great levels of breathability. The customized range with Alpinestars takes inspiration from Royal Enfield's endeavour to be the rider's ally in their quest for exploration. With purpose-built protective gear and laid-back, vibrant lifestyle apparel; a showcase of rich expressions building relevance around the motorcycling way of life.
Come explore our most recent initiative in enhancing the rider's experience and join us in our endeavour to bring the riding scene in India at par with the global standards with Royal Enfield apparel.