EXPERIENCE THE OUTER WORLD IN LADAKH - ASTRAL RIDE 2022
EXPERIENCE THE OUTER WORLD IN LADAKH - ASTRAL RIDE 2022
Every motorcycle rider has dreamt of riding through the dunes of Ladakh on their Royal Enfield bike and soaking in the glory of its valleys. Just the thought of it is exhilarating enough. Now combine this excitement with the prospect of exploring Astrophotography in Ladakh itself.
Presenting the third edition of Royal Enfield's Astral Ride Ladakh.
7 days, 1 terrain, innumerable stars, and unforgettable memories. If you're a rider and a photographer, this is a match made in Himalayan heavens for you! Join a group of riders as we travel to locations in the mighty Himalayan valleys that are ideal for Astrophotography with the hopes of capturing Ladakh's surreal beauty with photographs. These rides have been carefully curated and planned with professional guidance.
The Astral is clearly an experience like none other - chasing your passion through bone-chillingly cold territories. And for such moments, one must be prepared to brave anything that the Ladakhi weather throws at them. While your passion takes care of the 'Astral' part, let us help you with the 'Ride'. Here are a few options for riding gears that are guaranteed to help you stay warm from head to toe when the cold seems to test your patience -
DRIFTER HELMET
This light yet strong helmet has a classic appeal and suits both long rides as well as short weekend runs. Designed with a full-face visor, the outer shell is made of high strength and lightweight High Impact Grade Thermoplastic along with 3-piece high impact protection. Go the distance with style with the Drifter helmet.
KHARDUNGLA V2 JACKET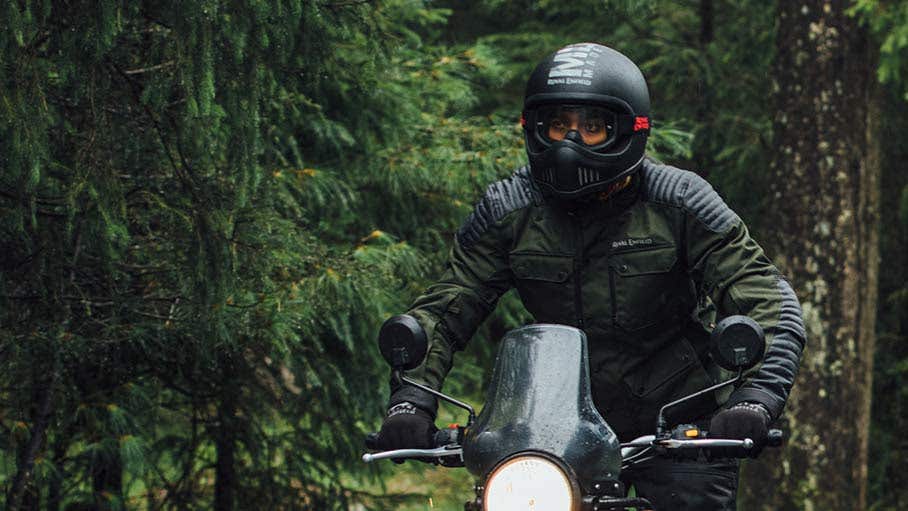 The classic all-weather, all-terrain jacket. A two-layer construction in addition to a separate rain jacket makes it the preferred accomplice in braving any weather condition. Equipped with D3O EVO PRO CE level 2 armour at the shoulder and elbow which combines higher impact protection with lightness, and flexibility and offers increased durability, this jacket is ready for any adventure that comes along its way.
THERMAL LINERS
Made with 100% Polyester, perfect for wearing as a liner inside the riding jacket or as a stand-alone winter jacket, these thermal liners are essential when riding to Ladakh.
STOUT GLOVES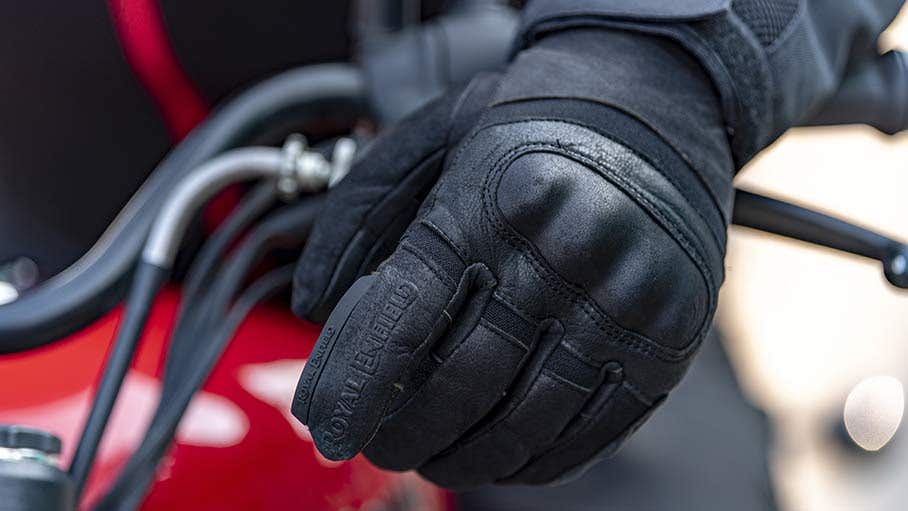 When the weather gets tough, we get tougher. Durable, thick, and dependent, these gloves come with a waterproof membrane and a warm lining, making them ready for all-weather and all-terrains. The high-grade leather construction and PVC knuckle protectors help protect your hands in all conditions.
TCX STELVIO BOOTS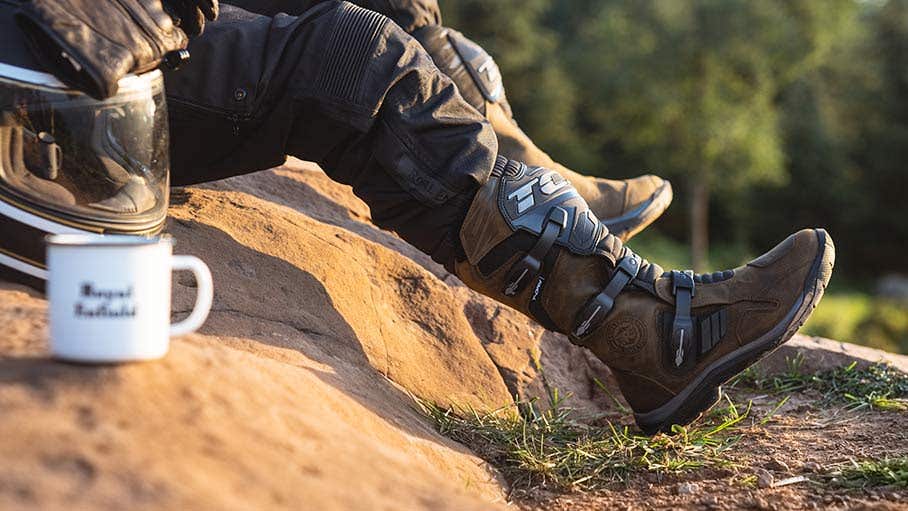 Safety meets functionality with these knee-length adventure boots that look and feel sturdy. The outer surface is made of full grain leather with double stitching on the edges for better resistance to wear and tear, making it the ultimate riding boots, making the TCX Stelvio boots a no-brainer choice for high-altitude rides like Ladakh.
There's no question, you have to leave the comforts and luxuries of a 5-star for this experience, but you won't have to compromise with the comfort and safety of your life when you have riding gear that has your back.