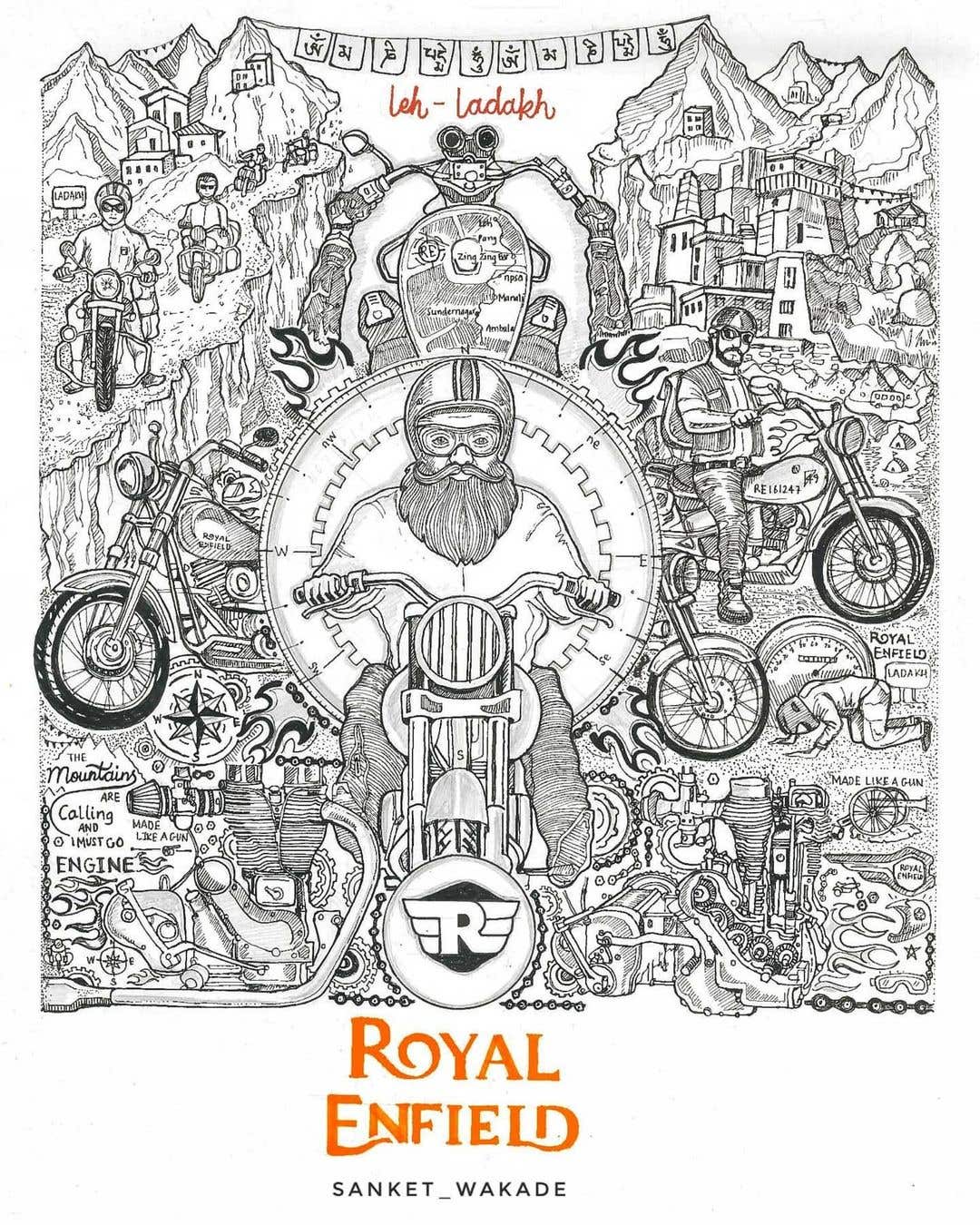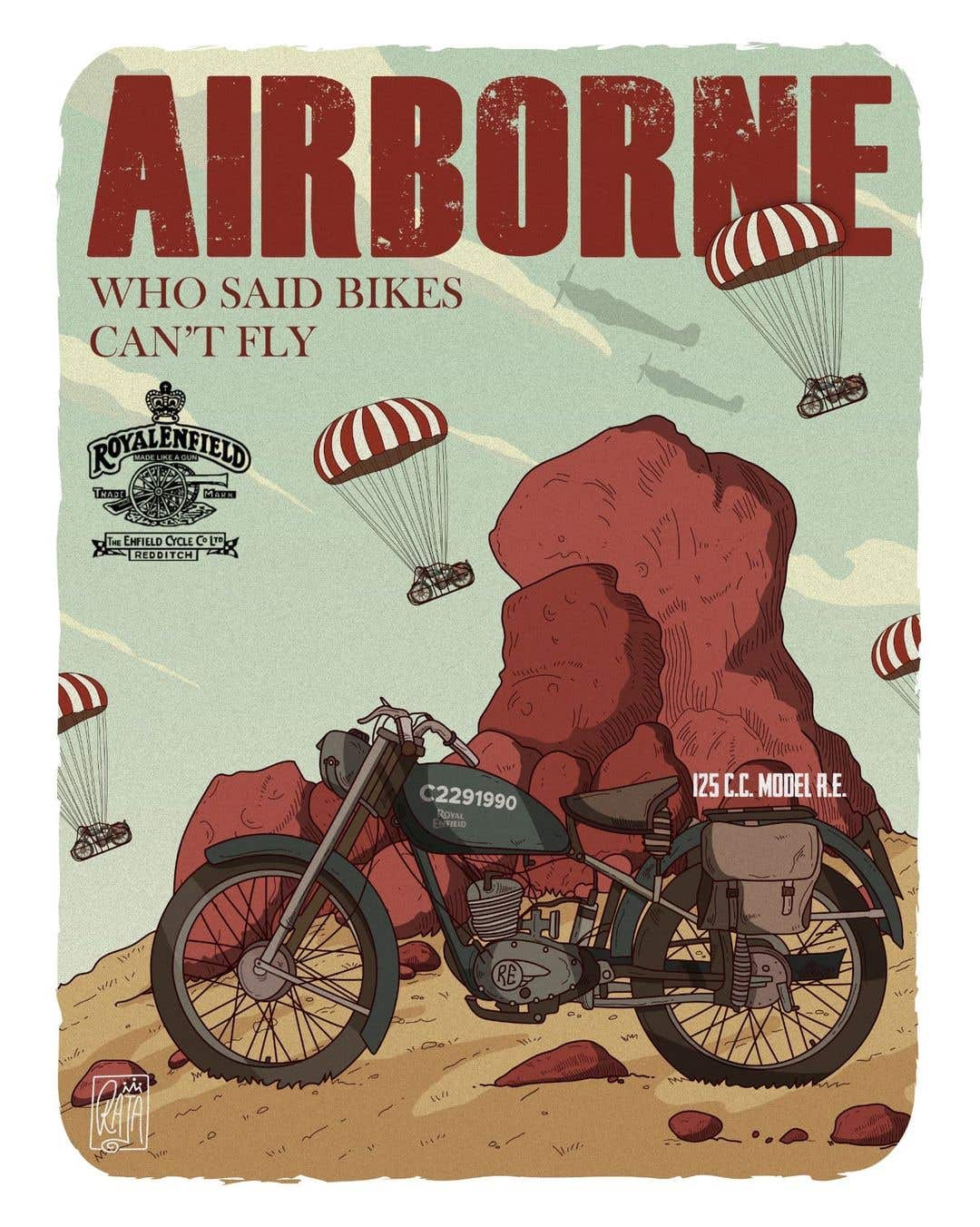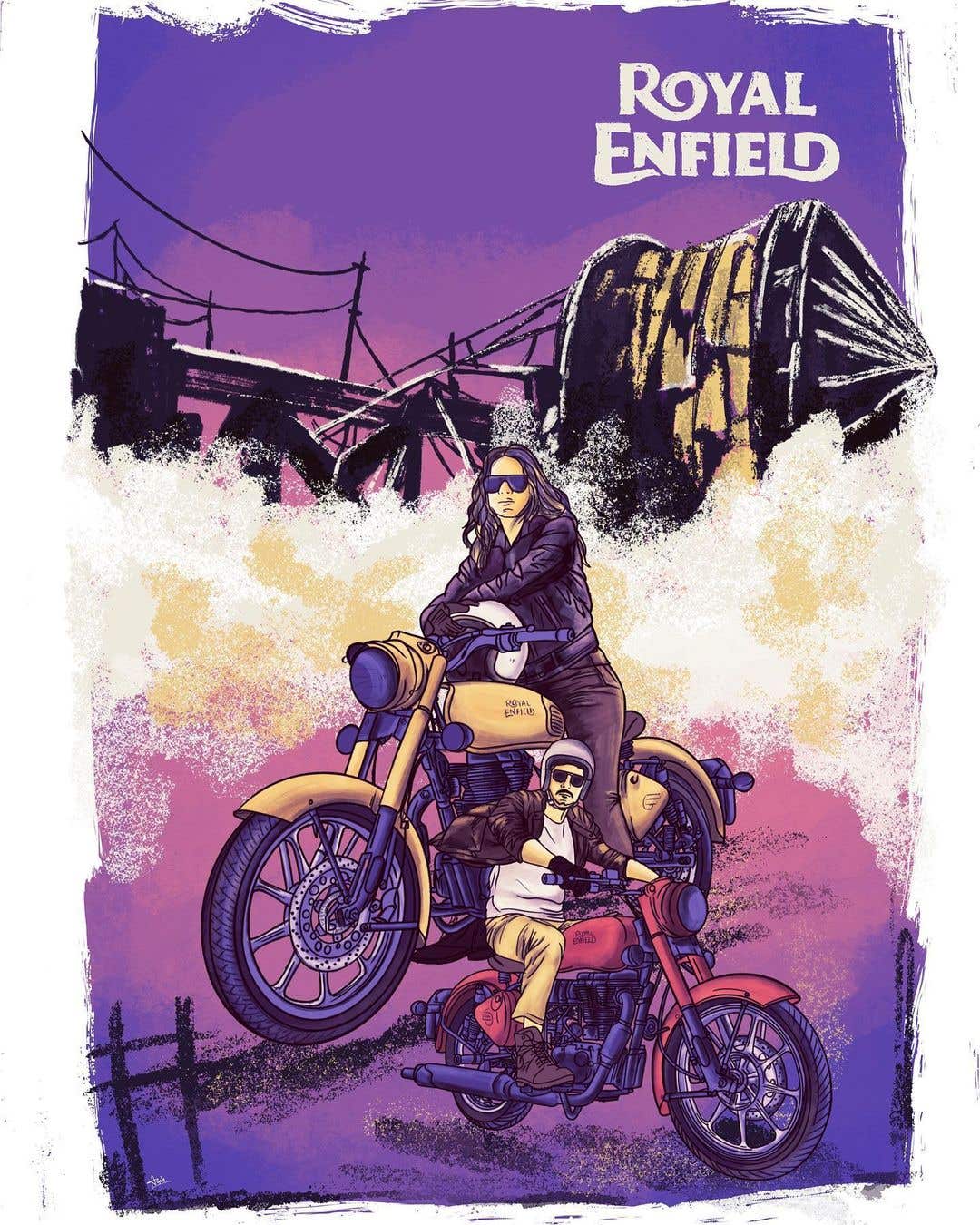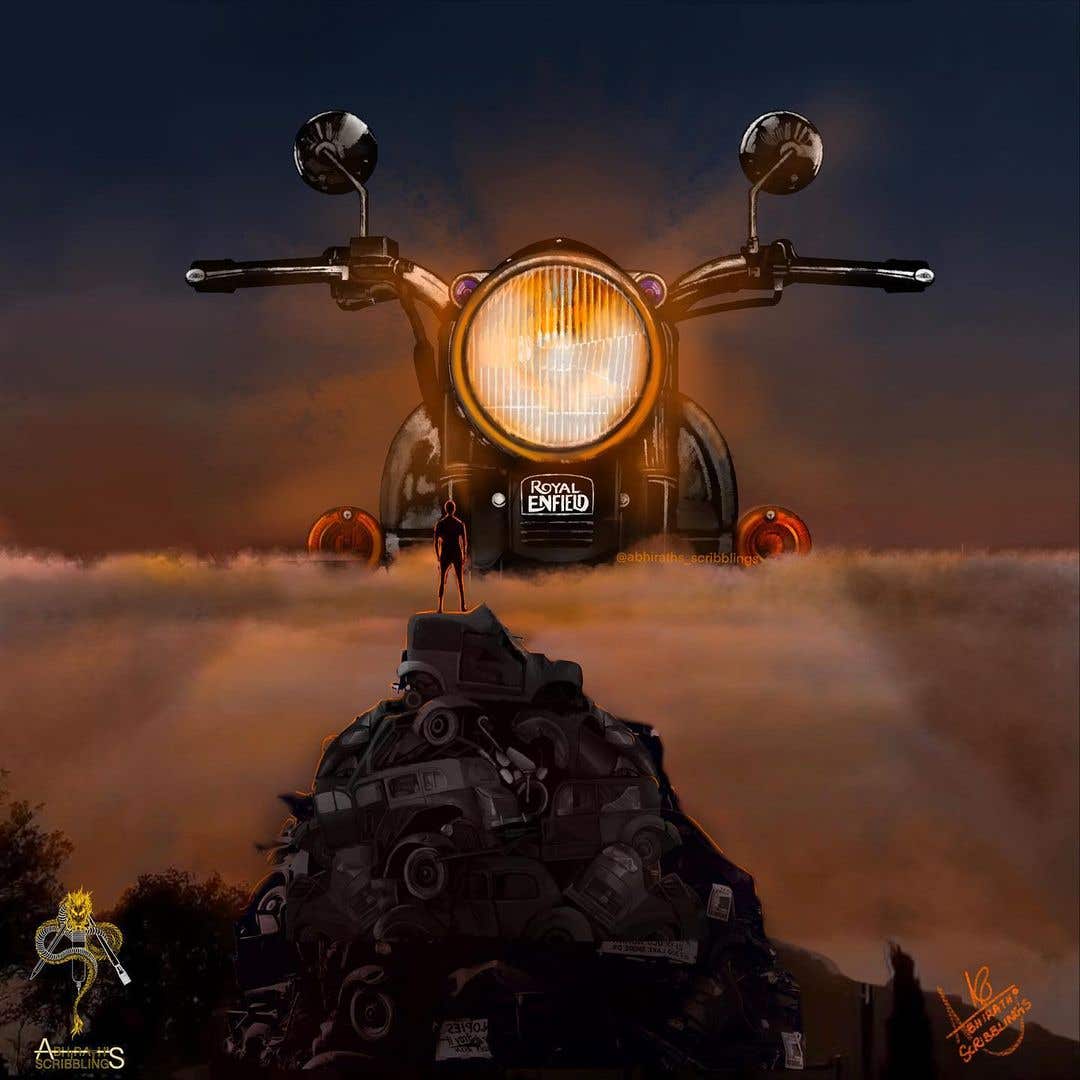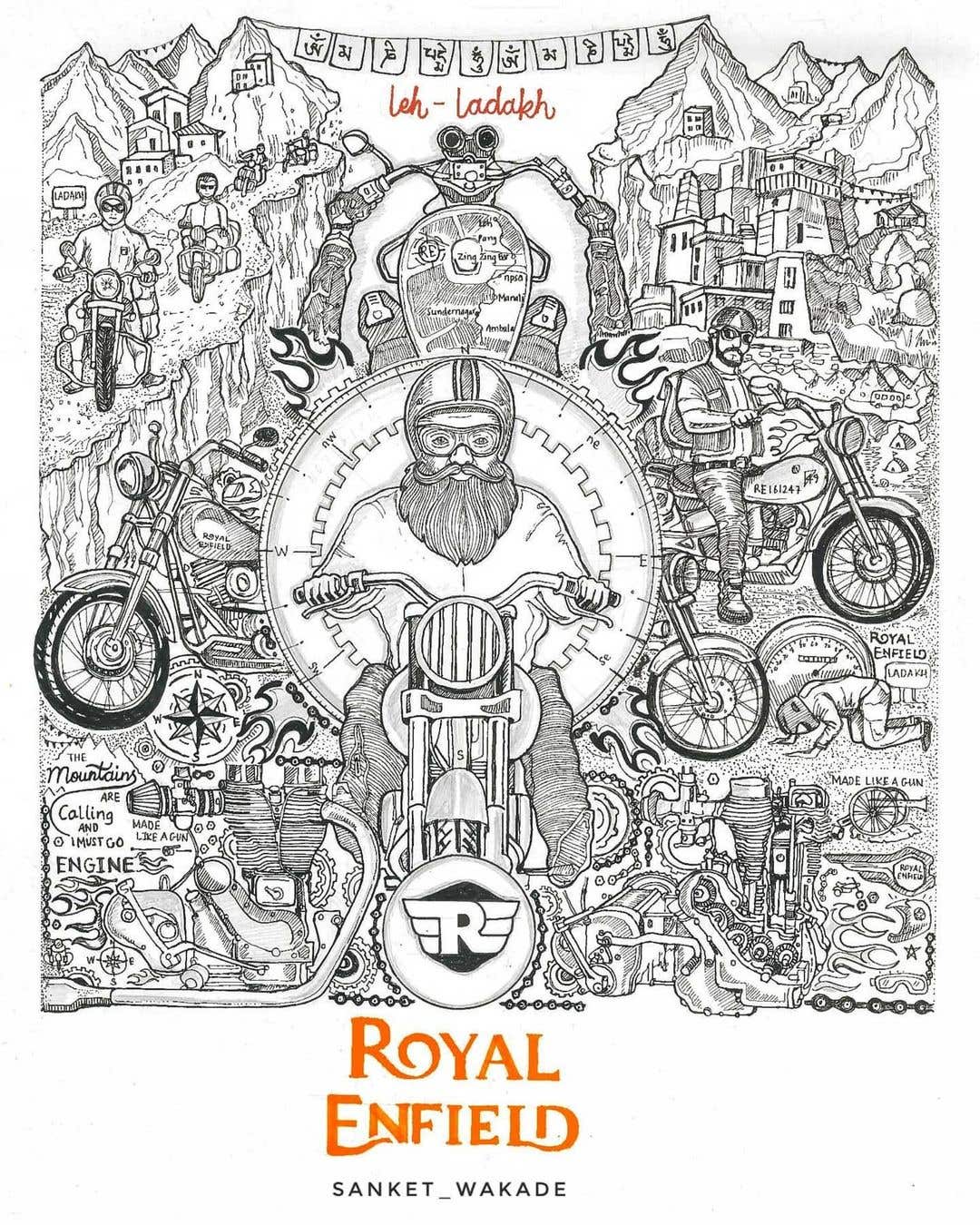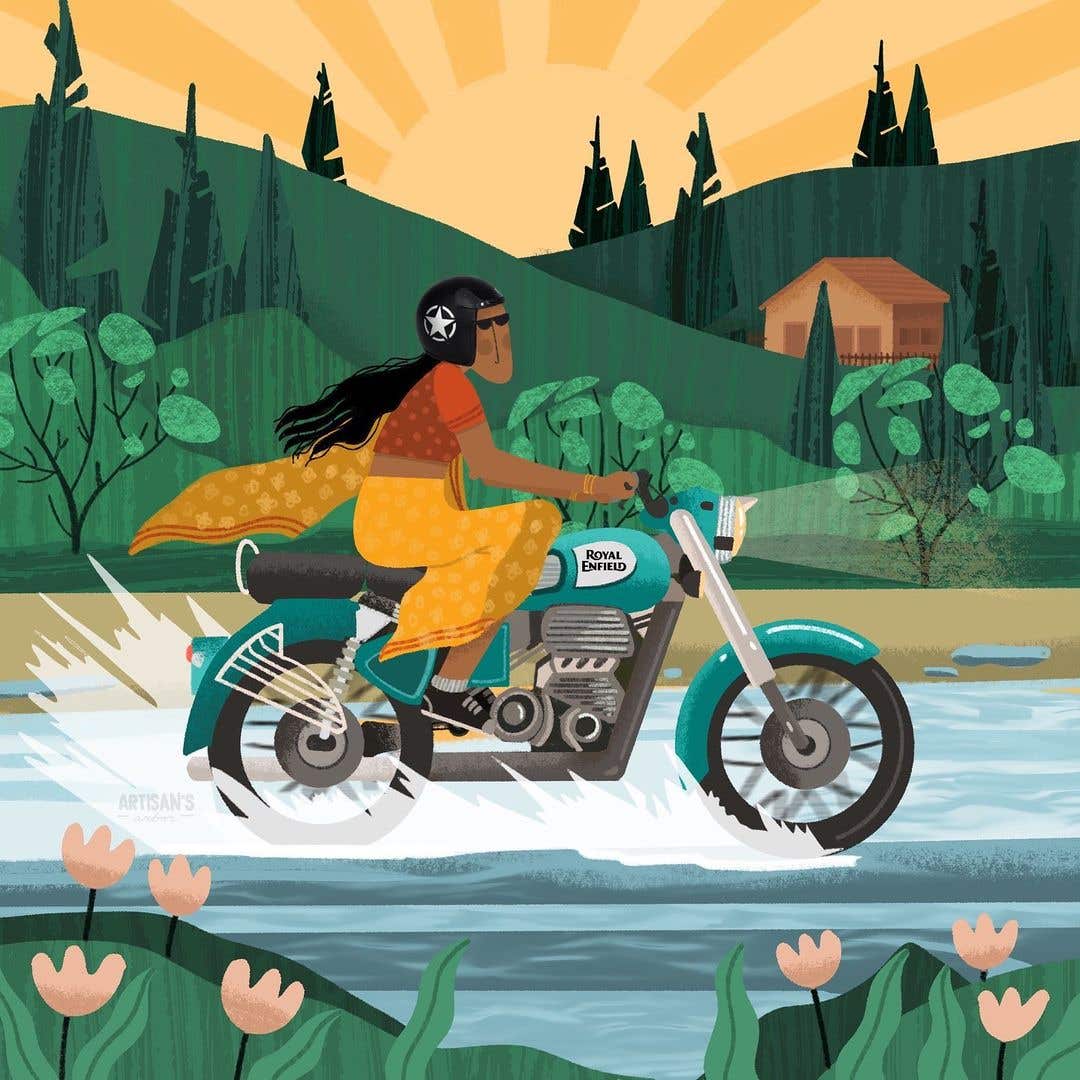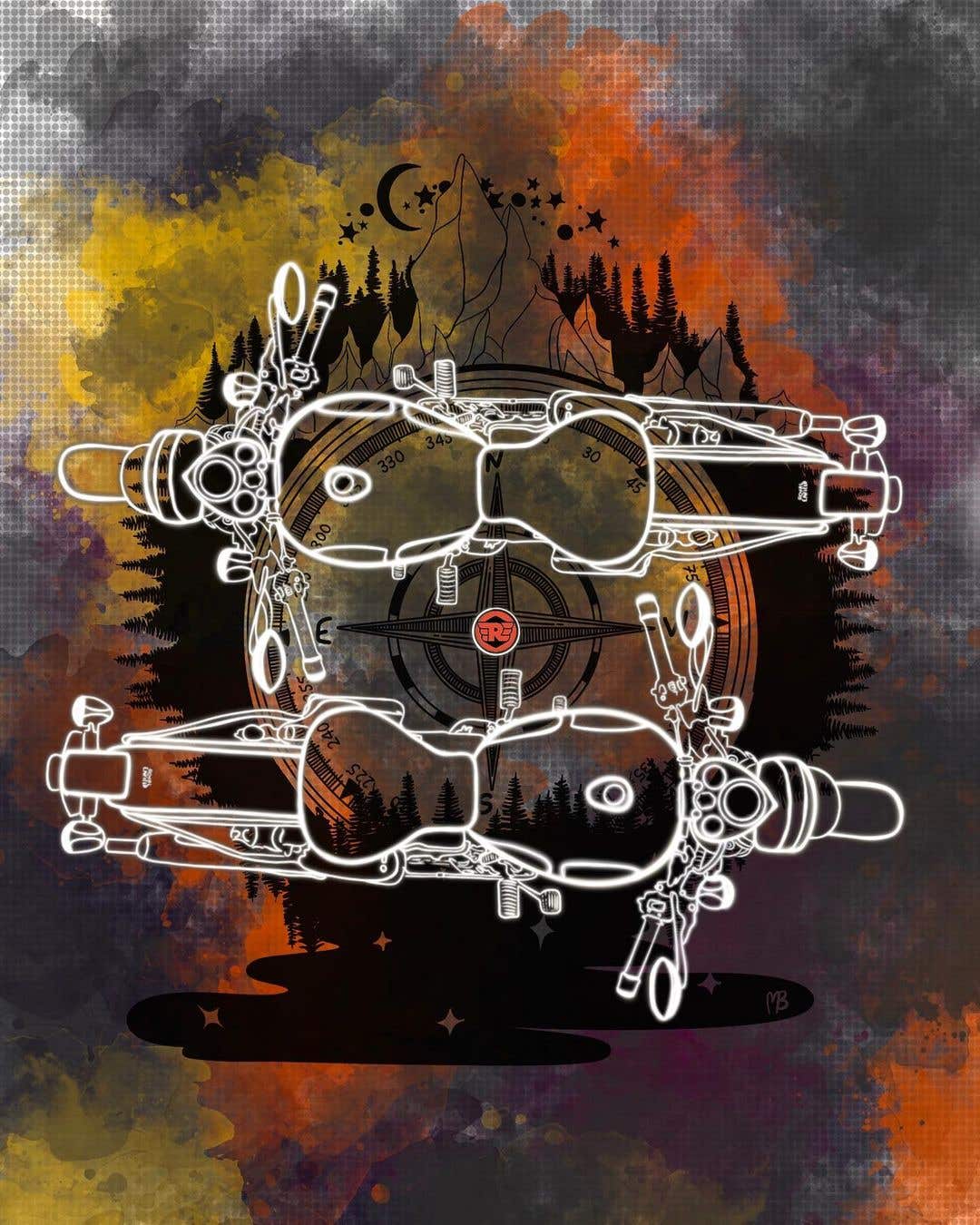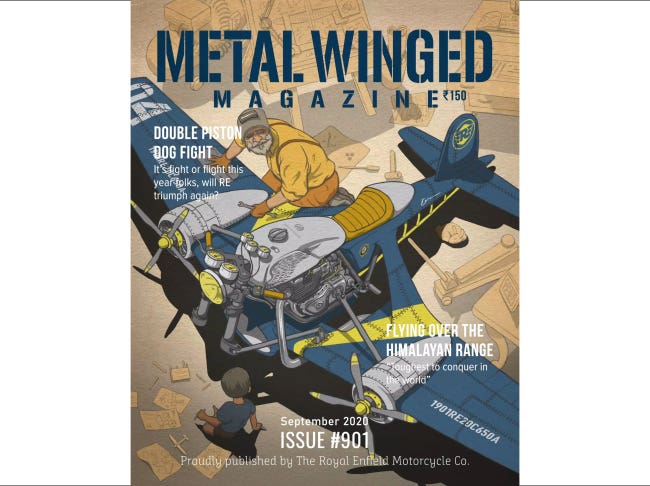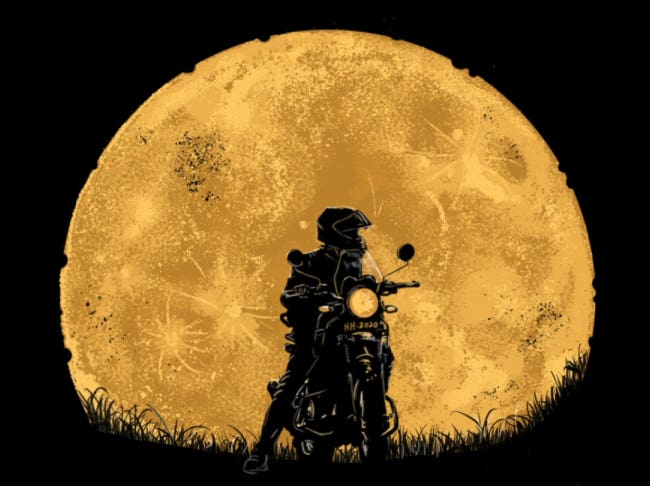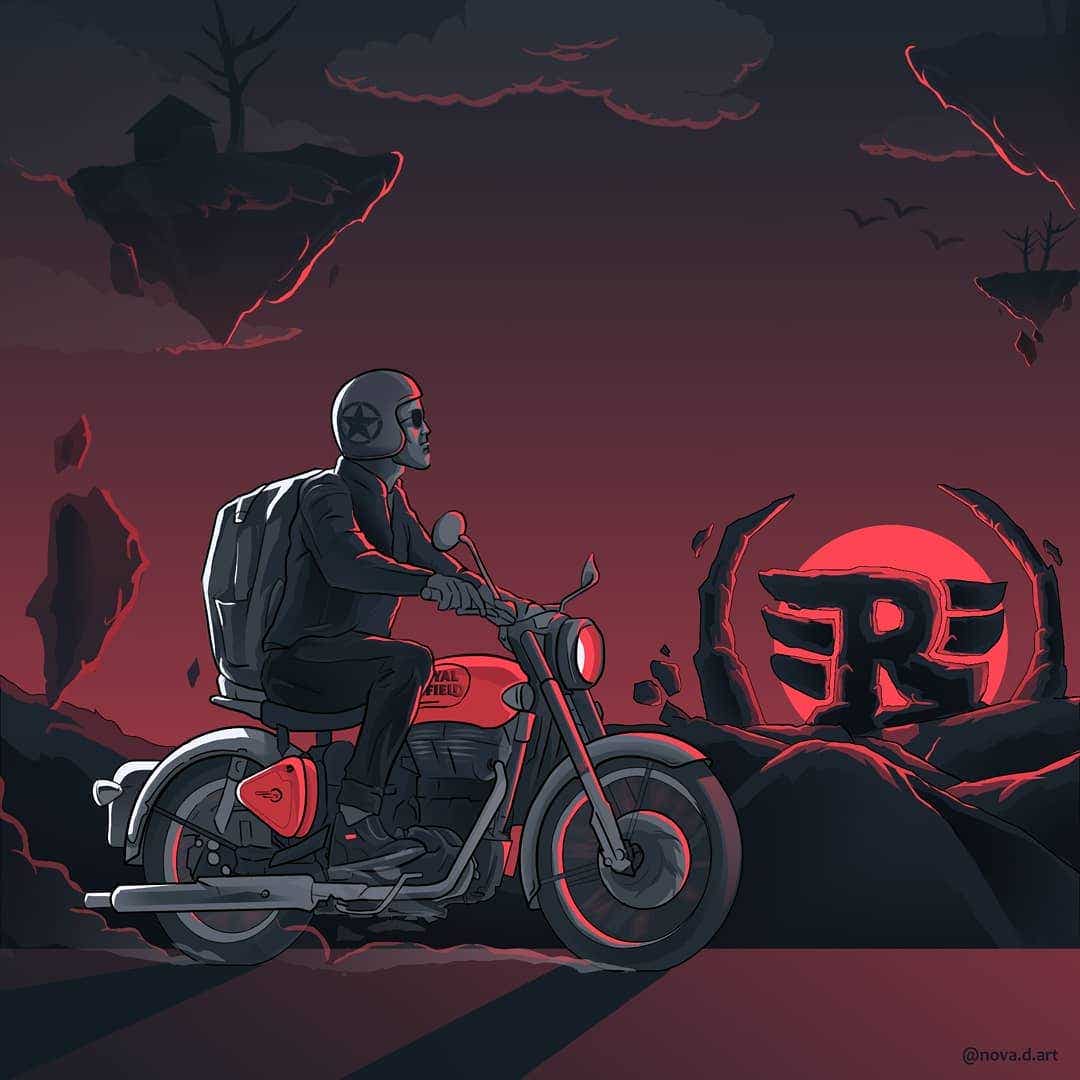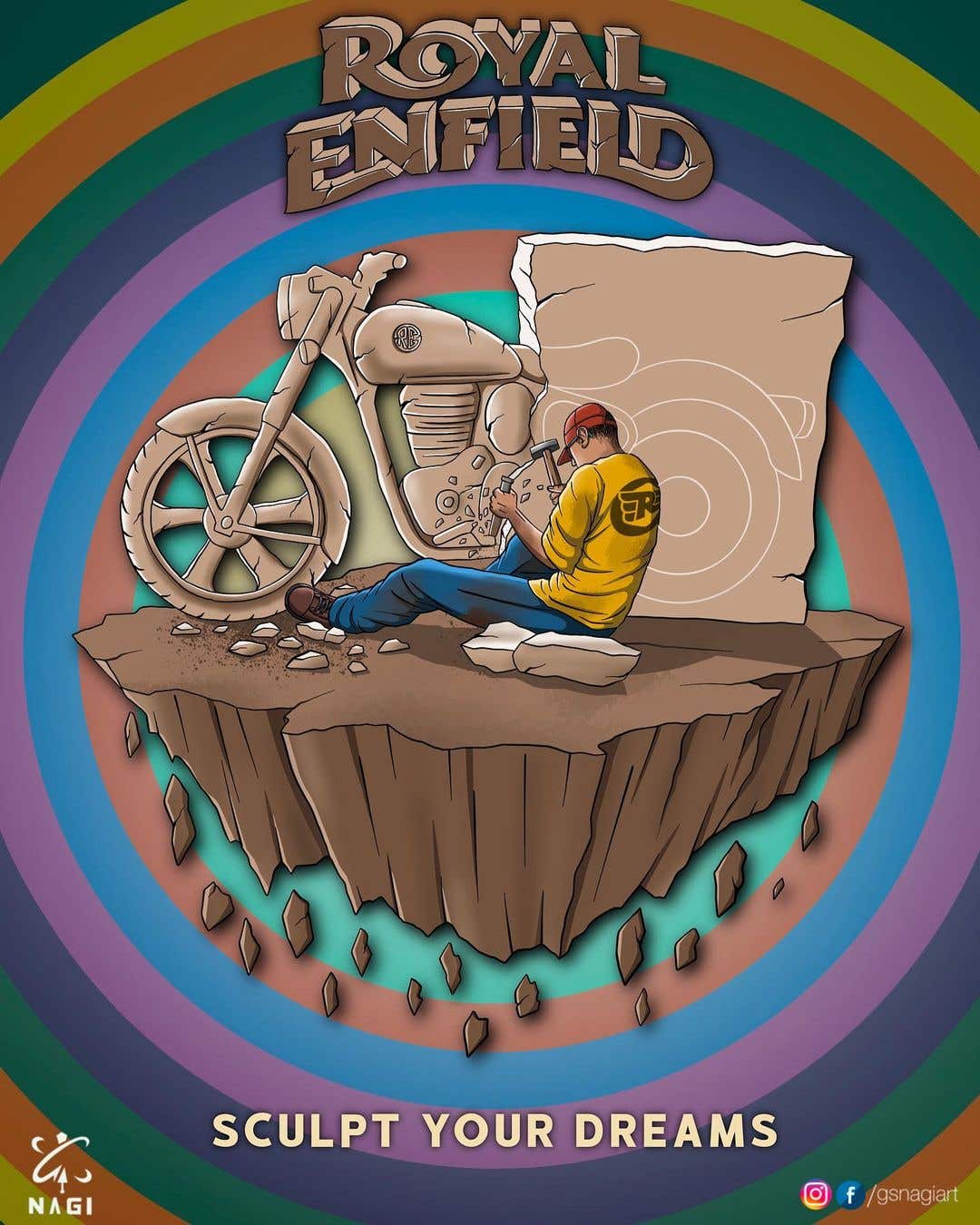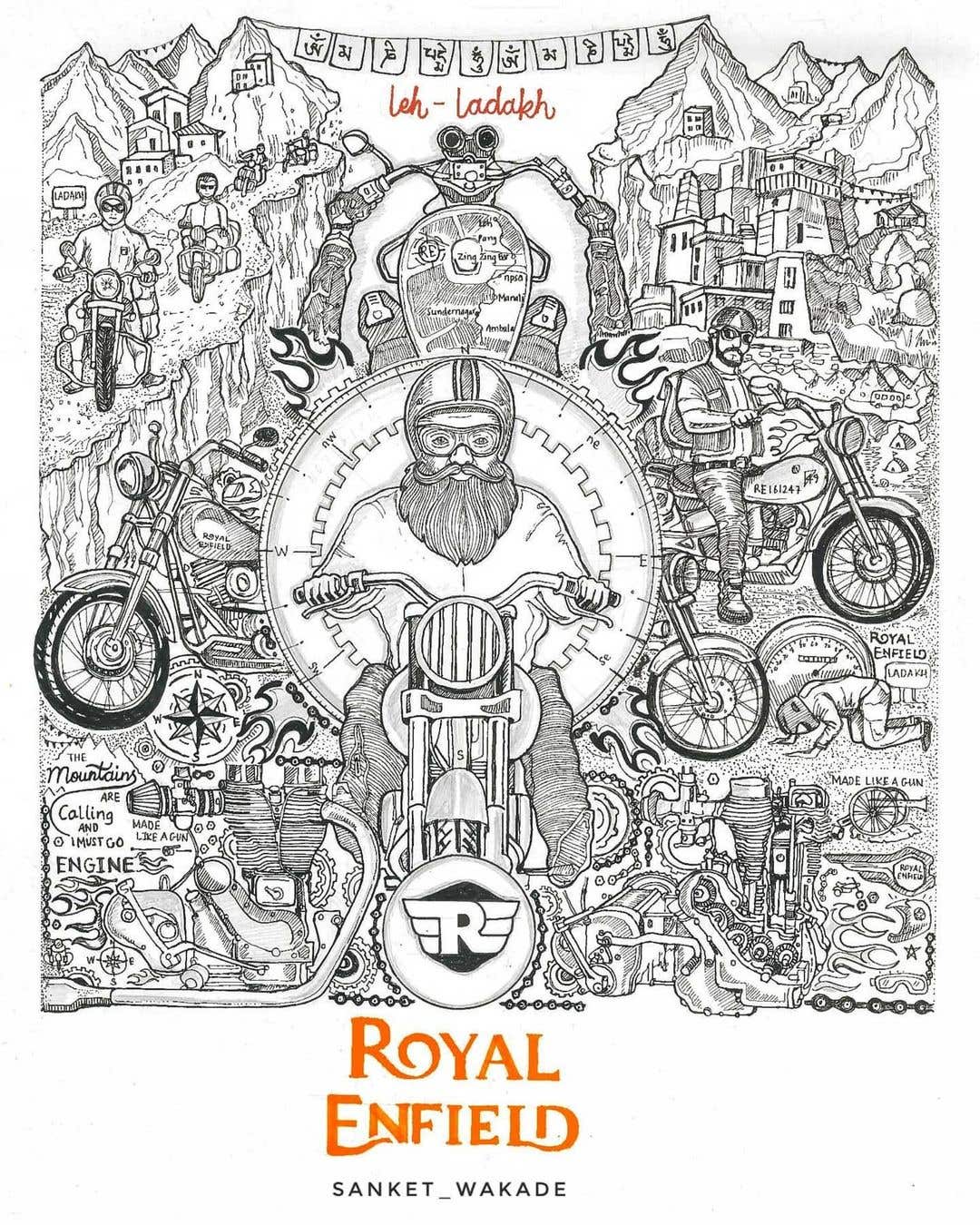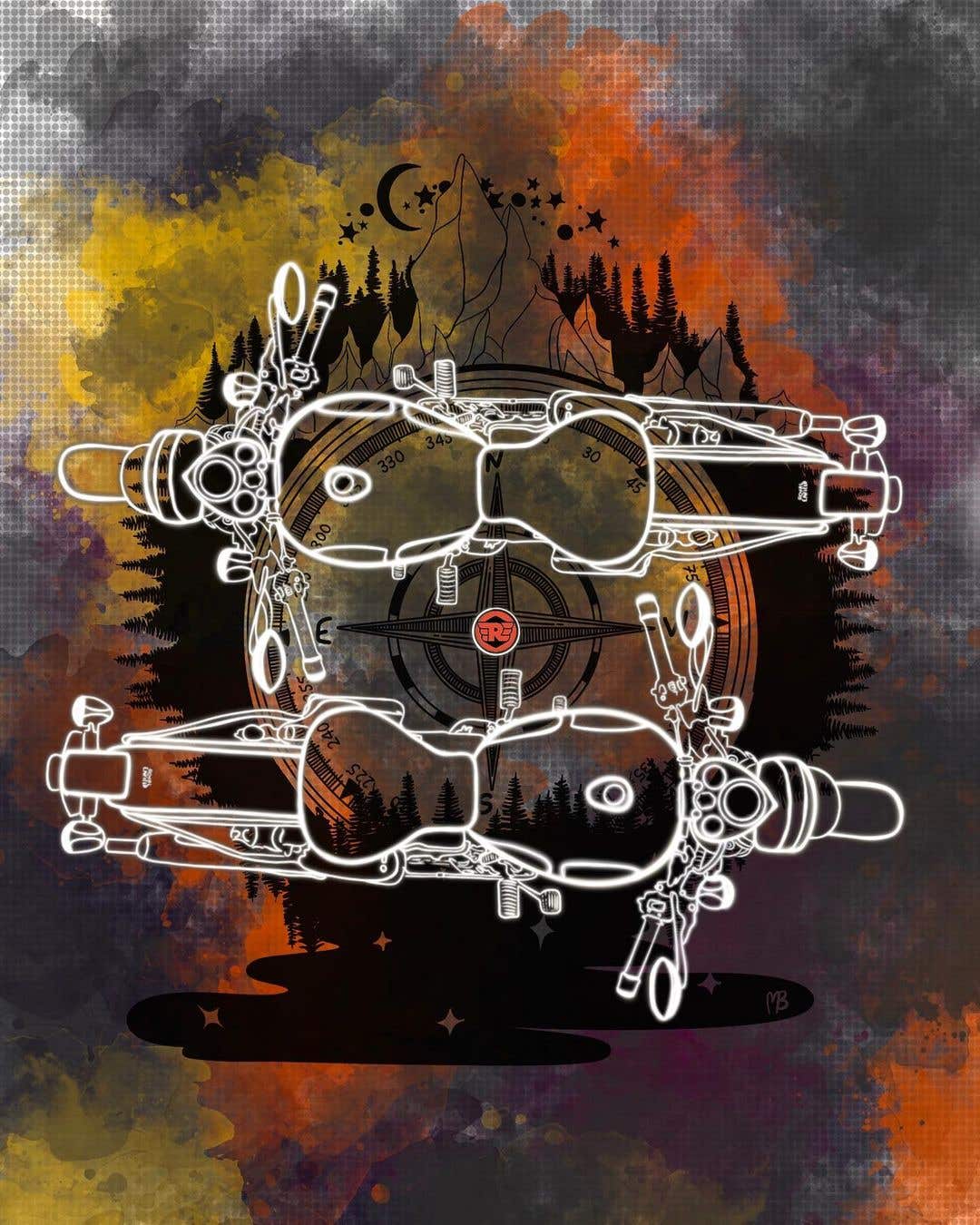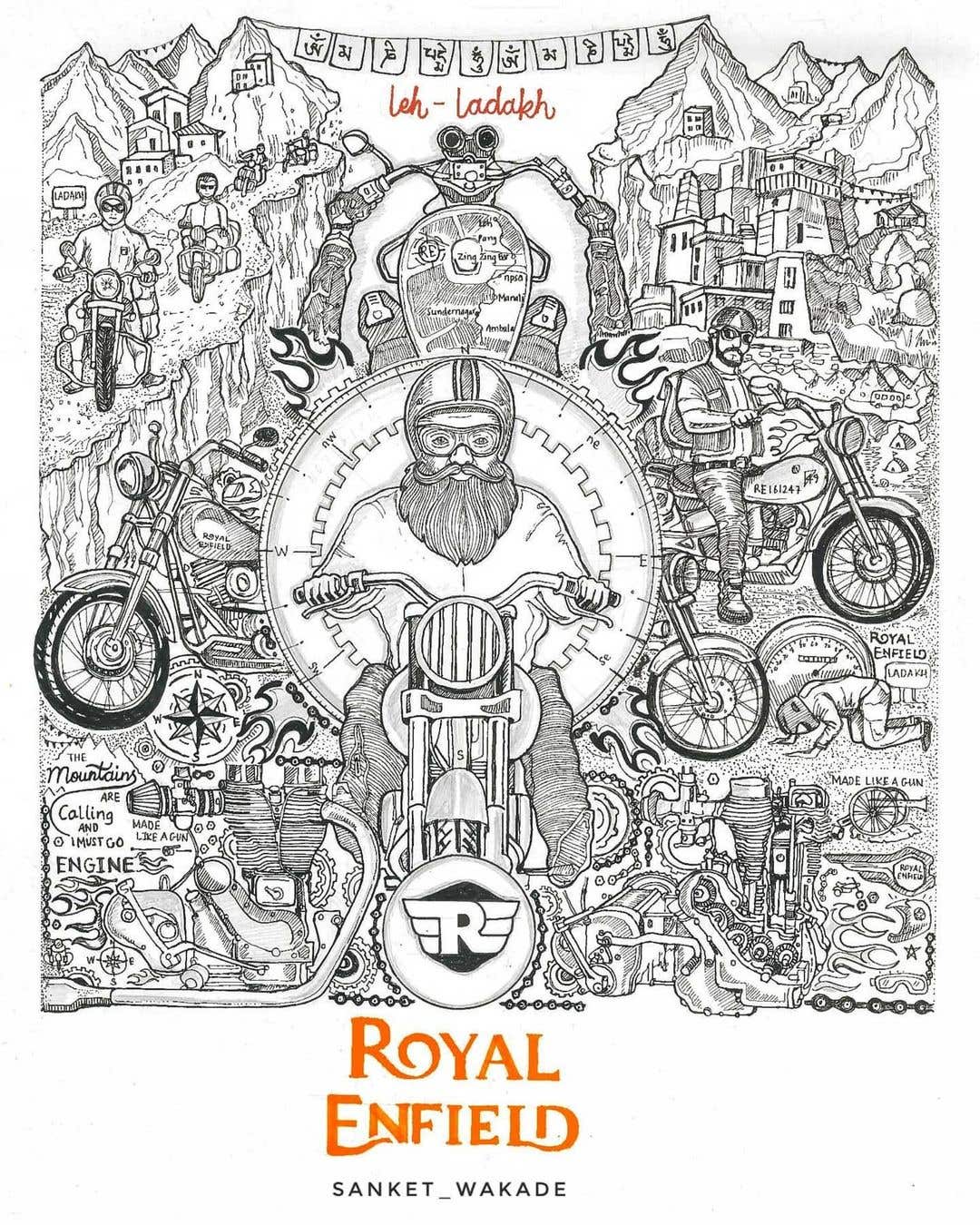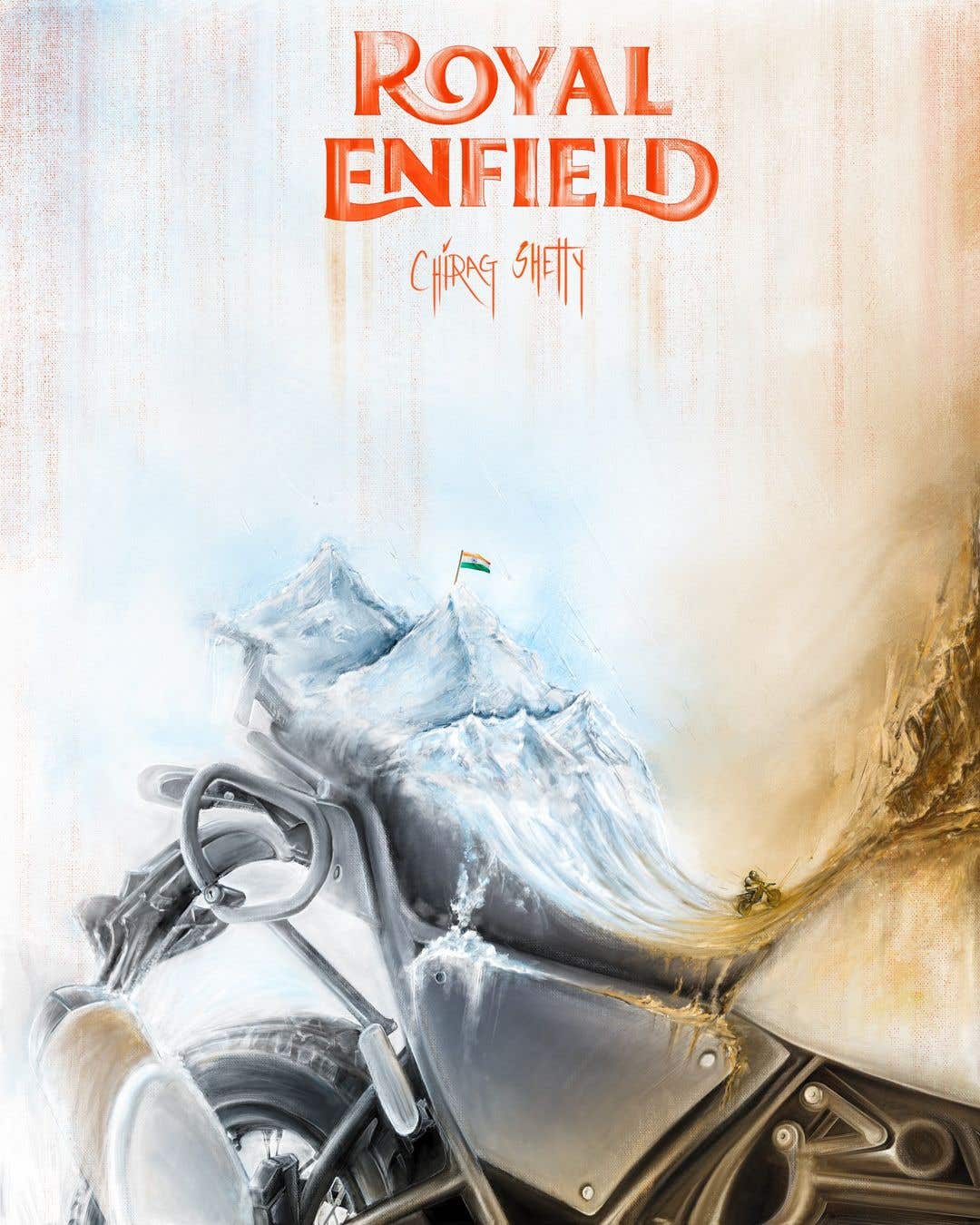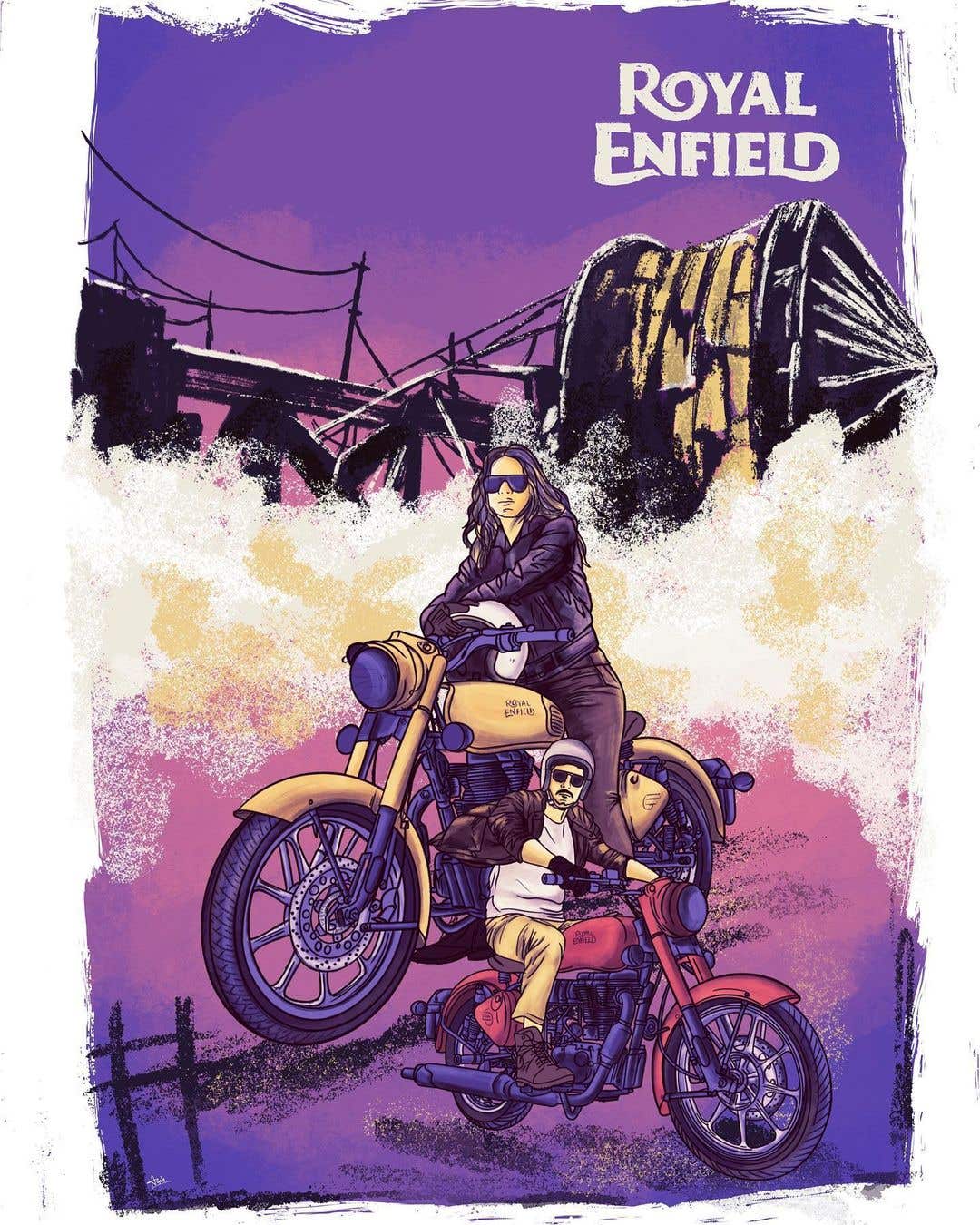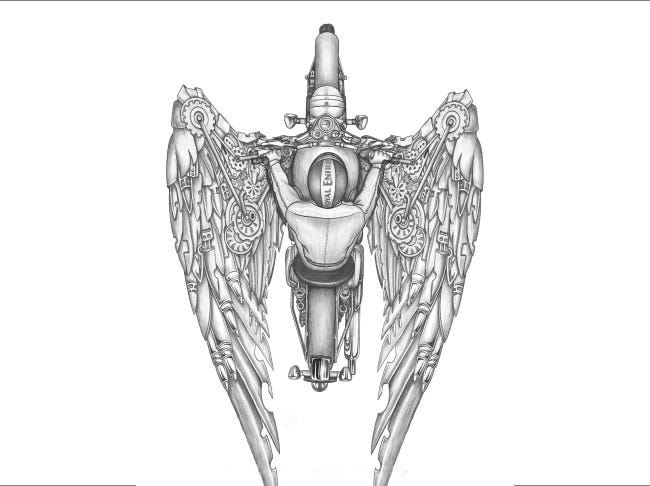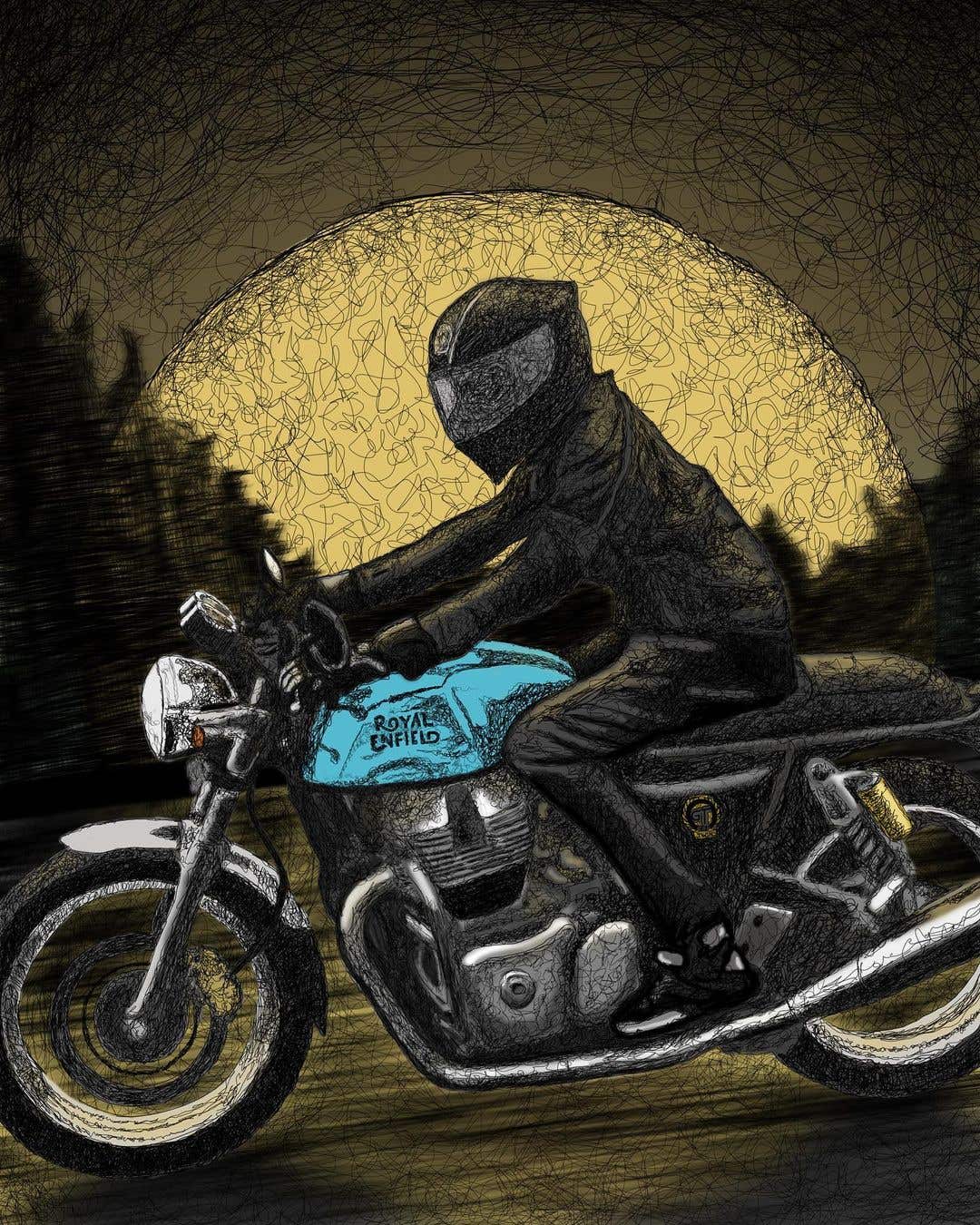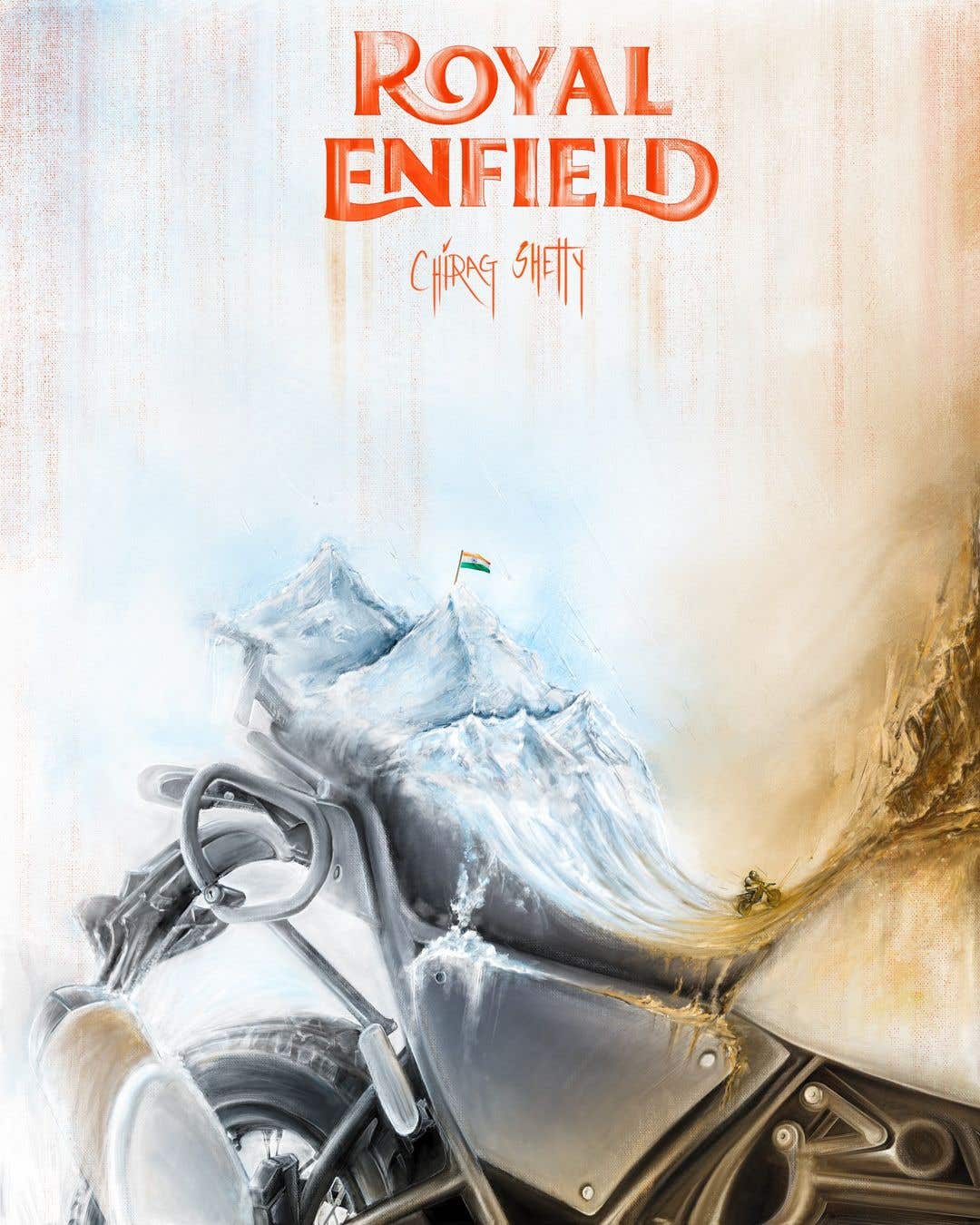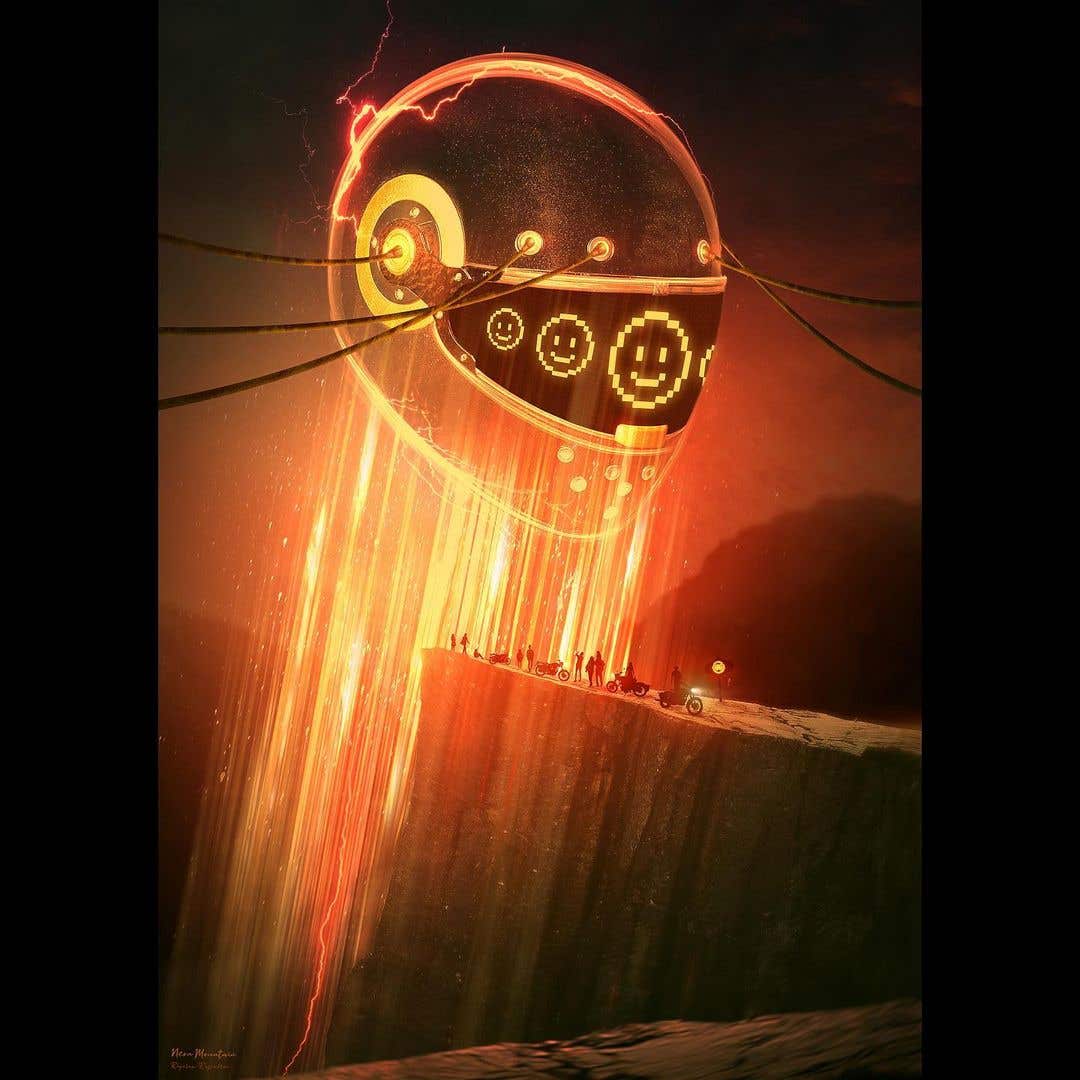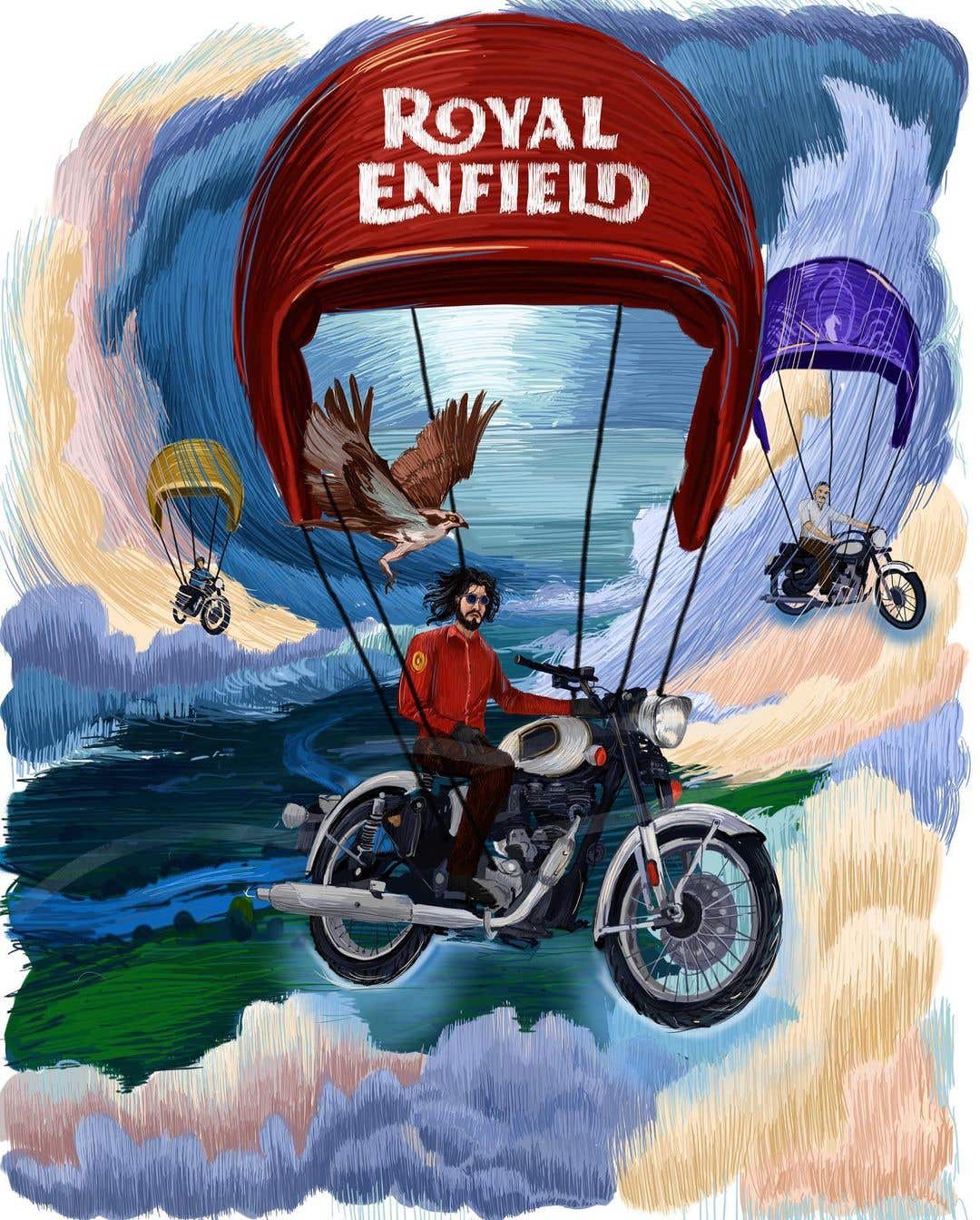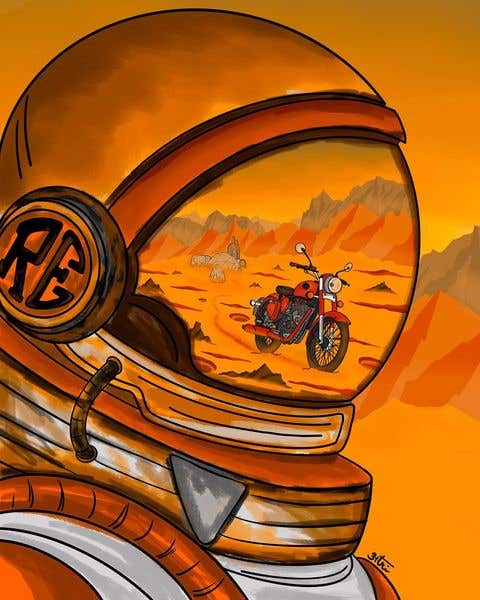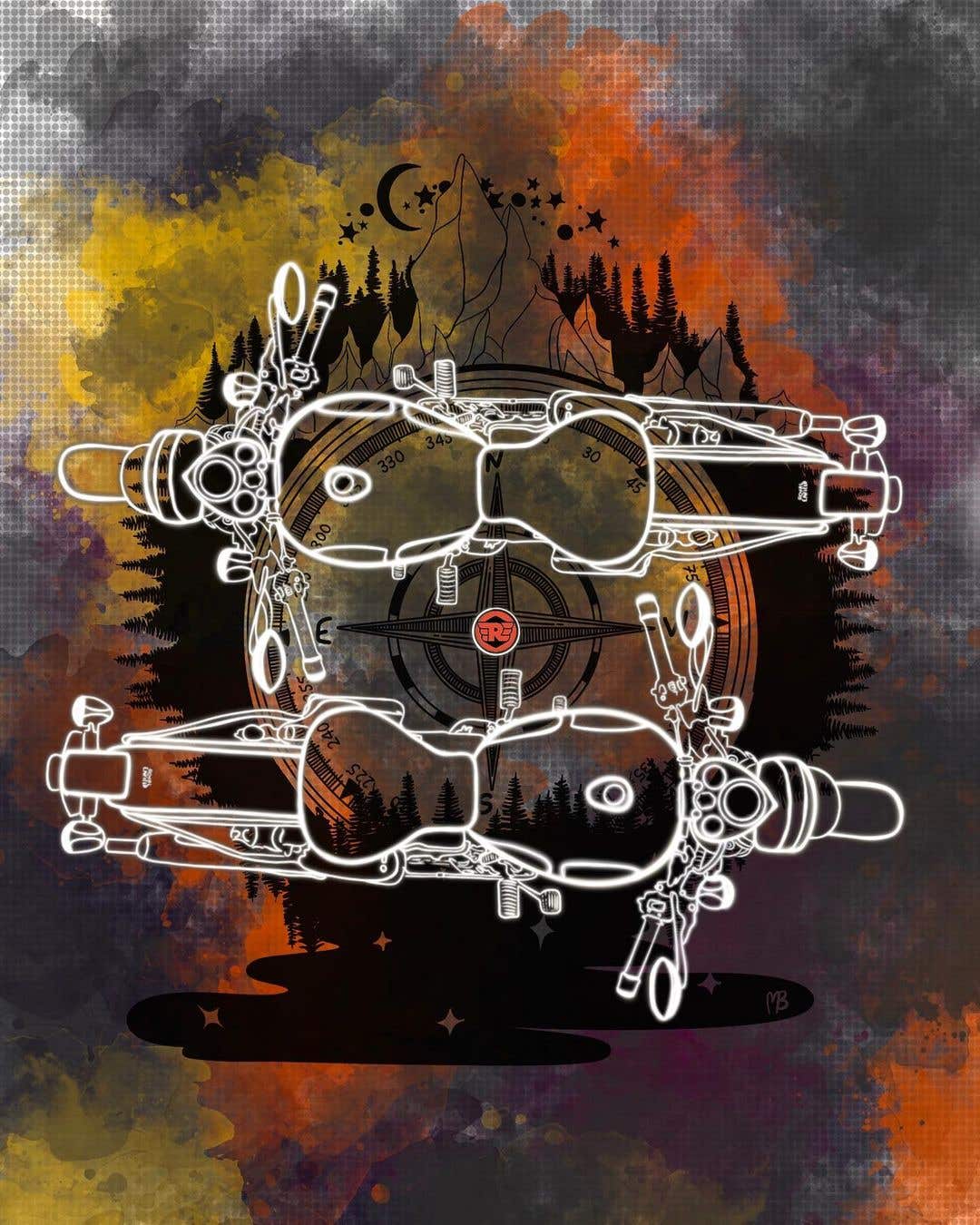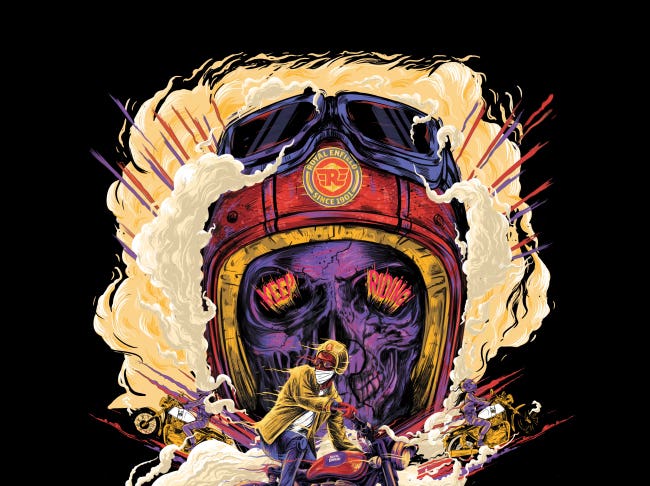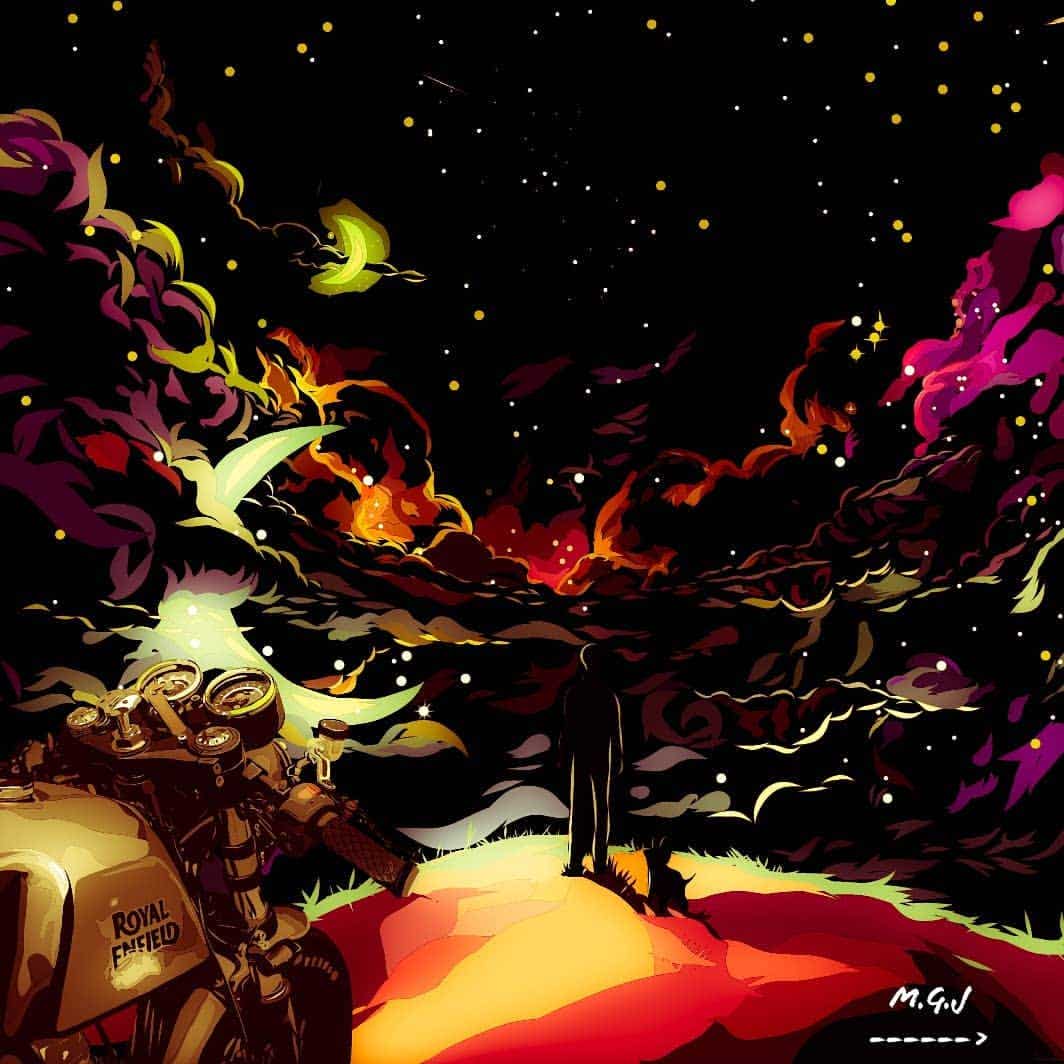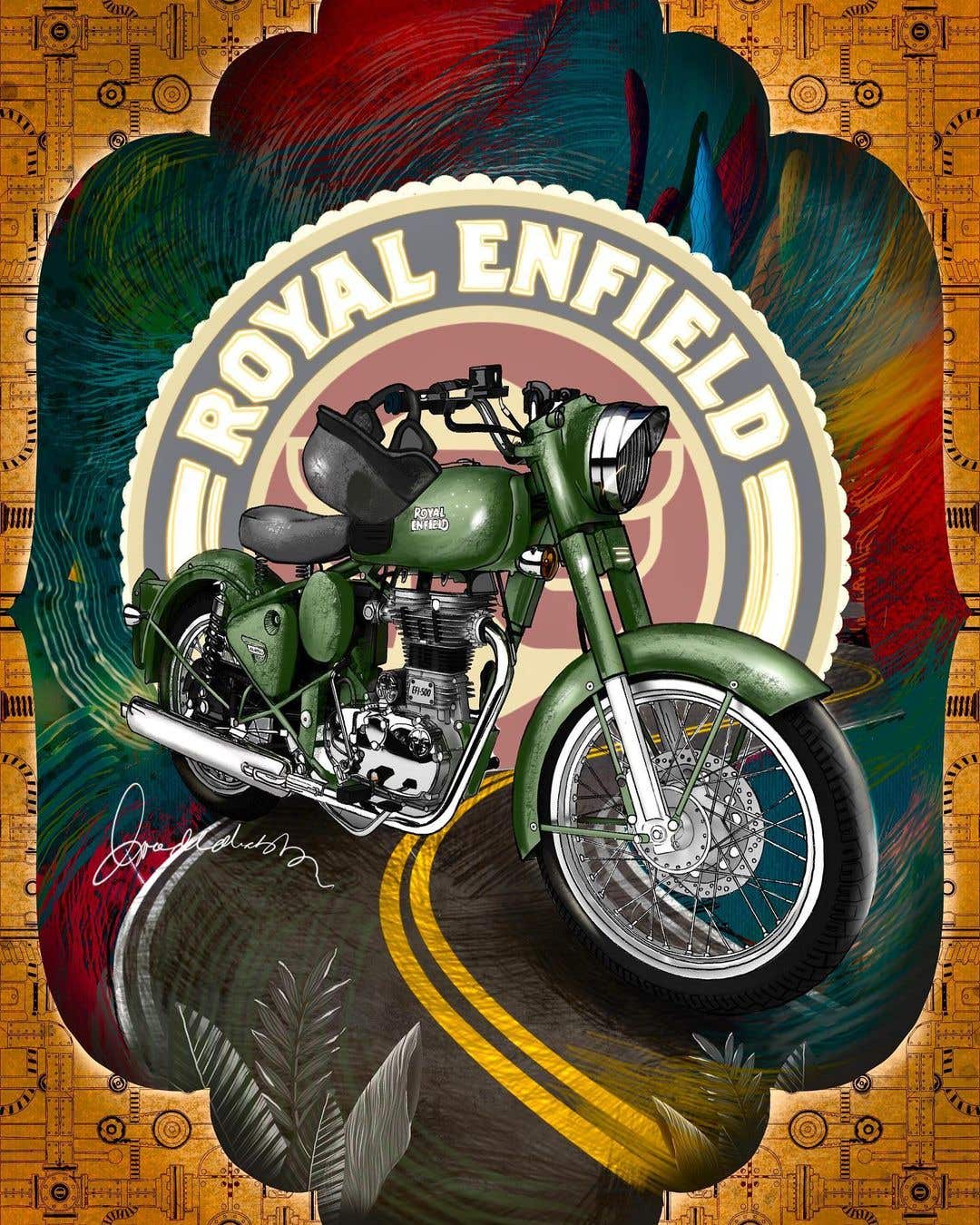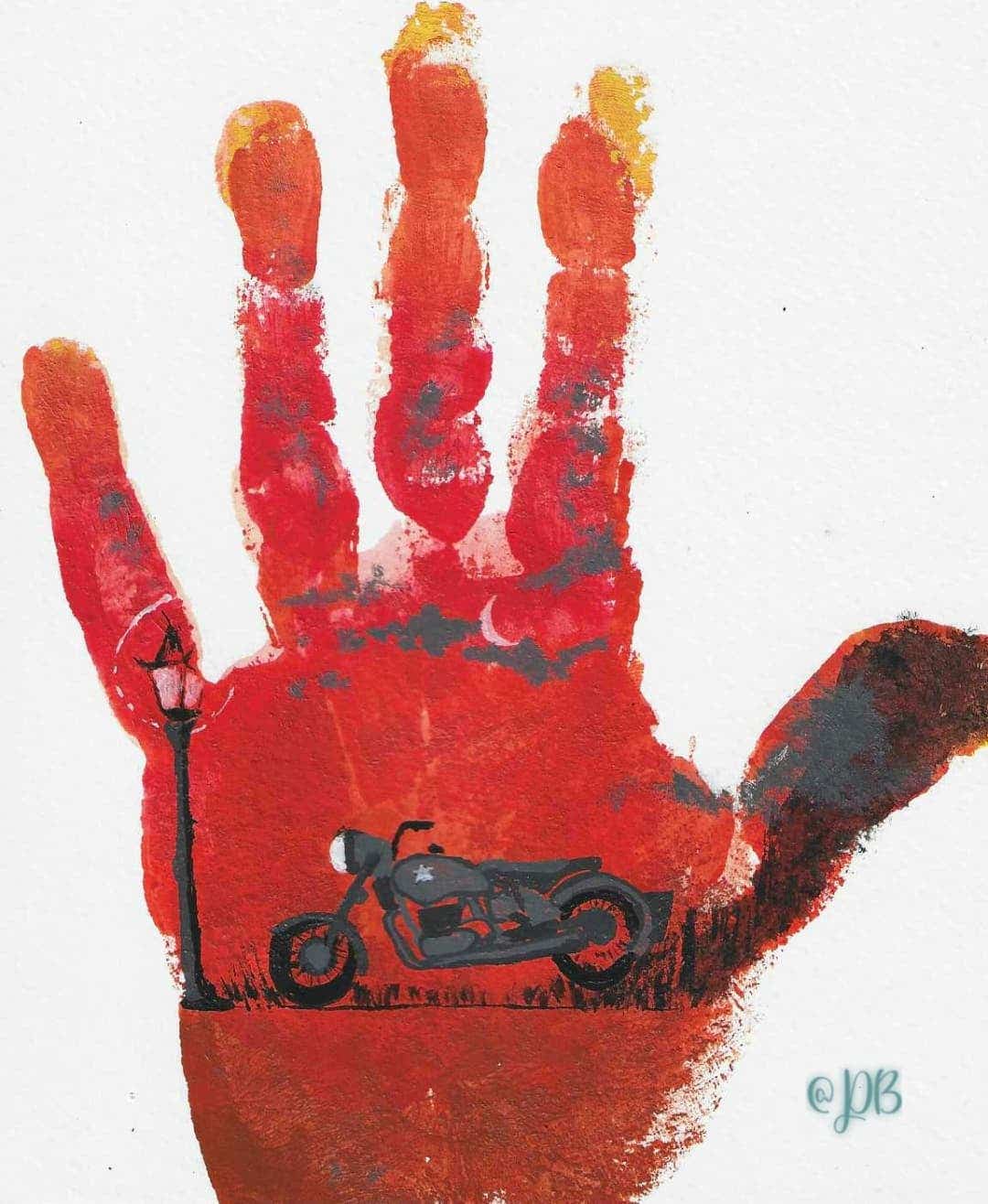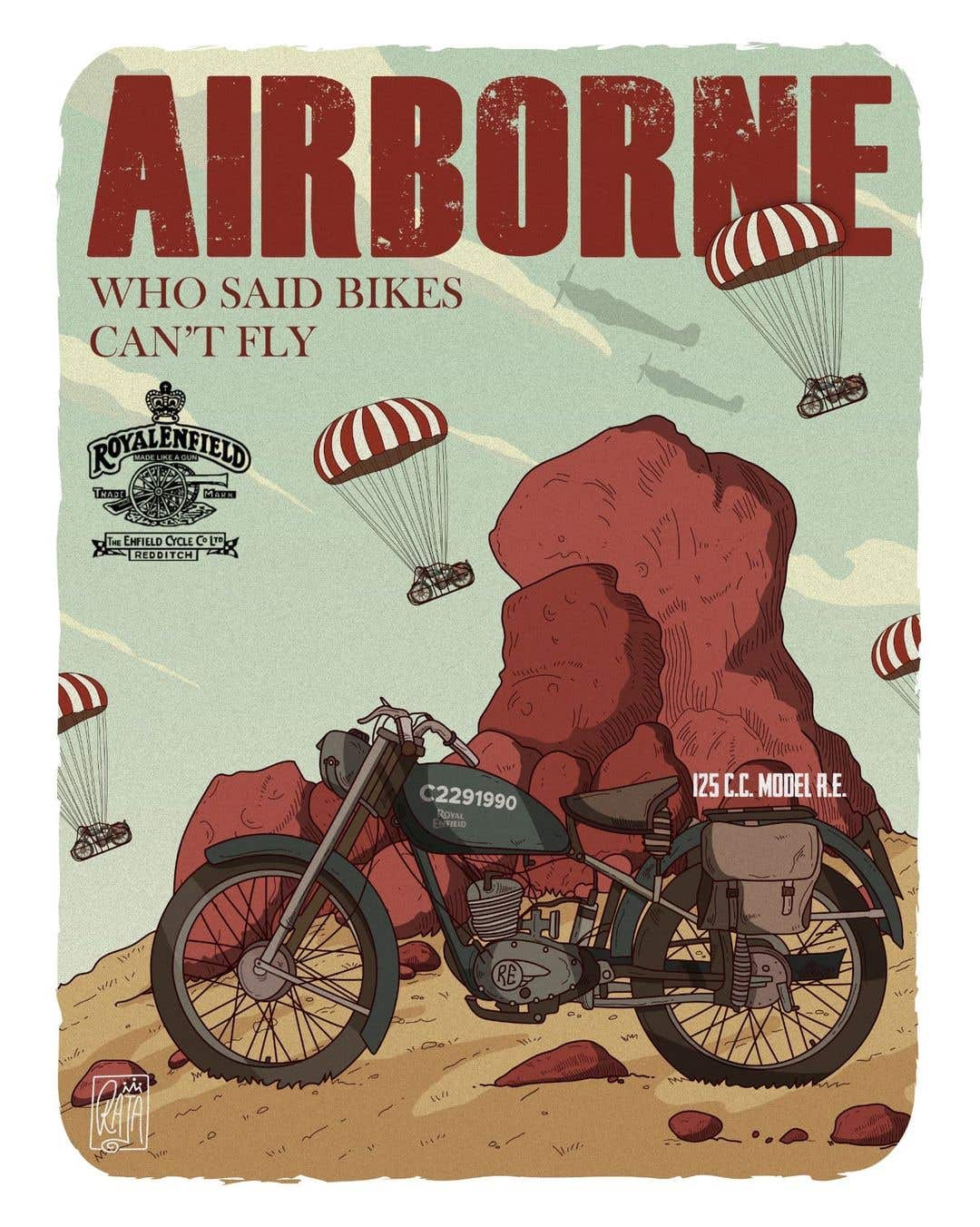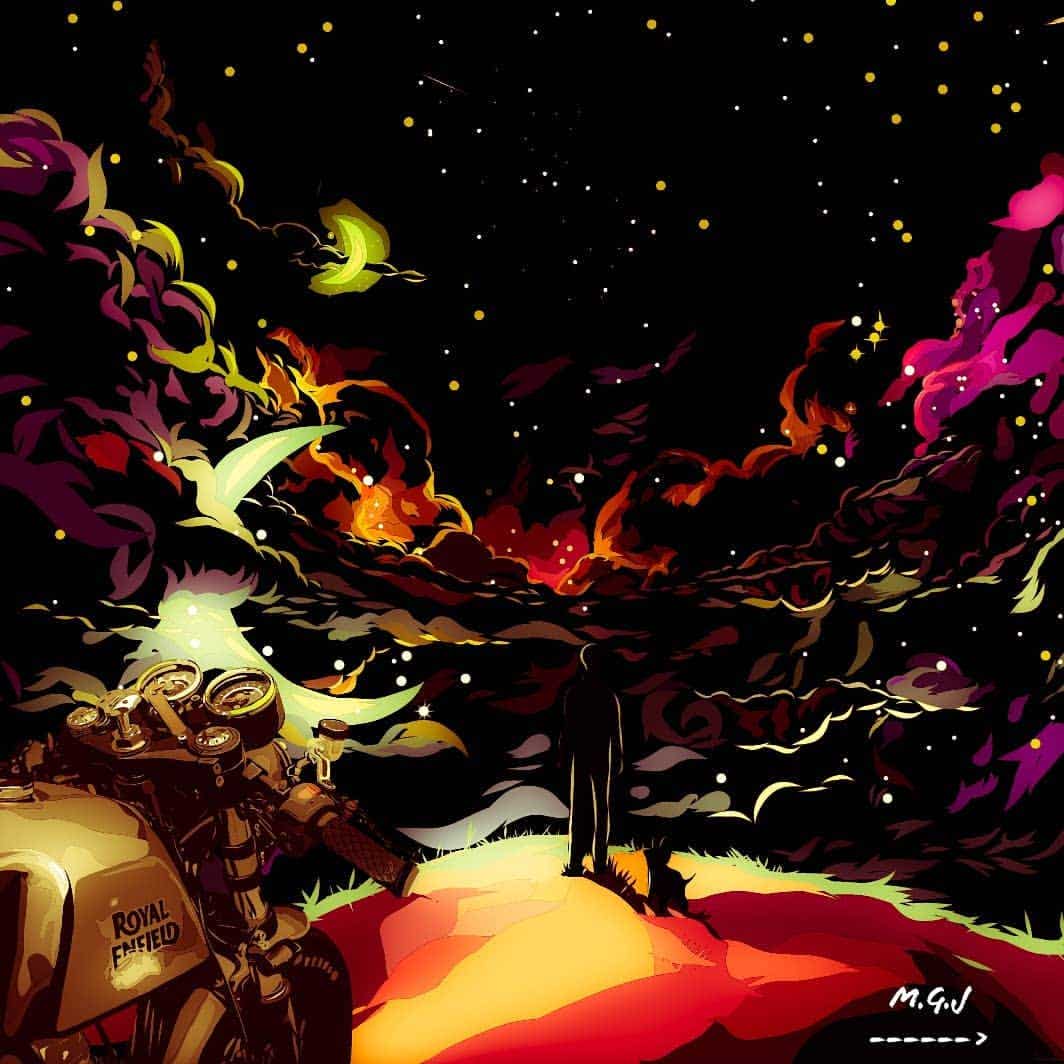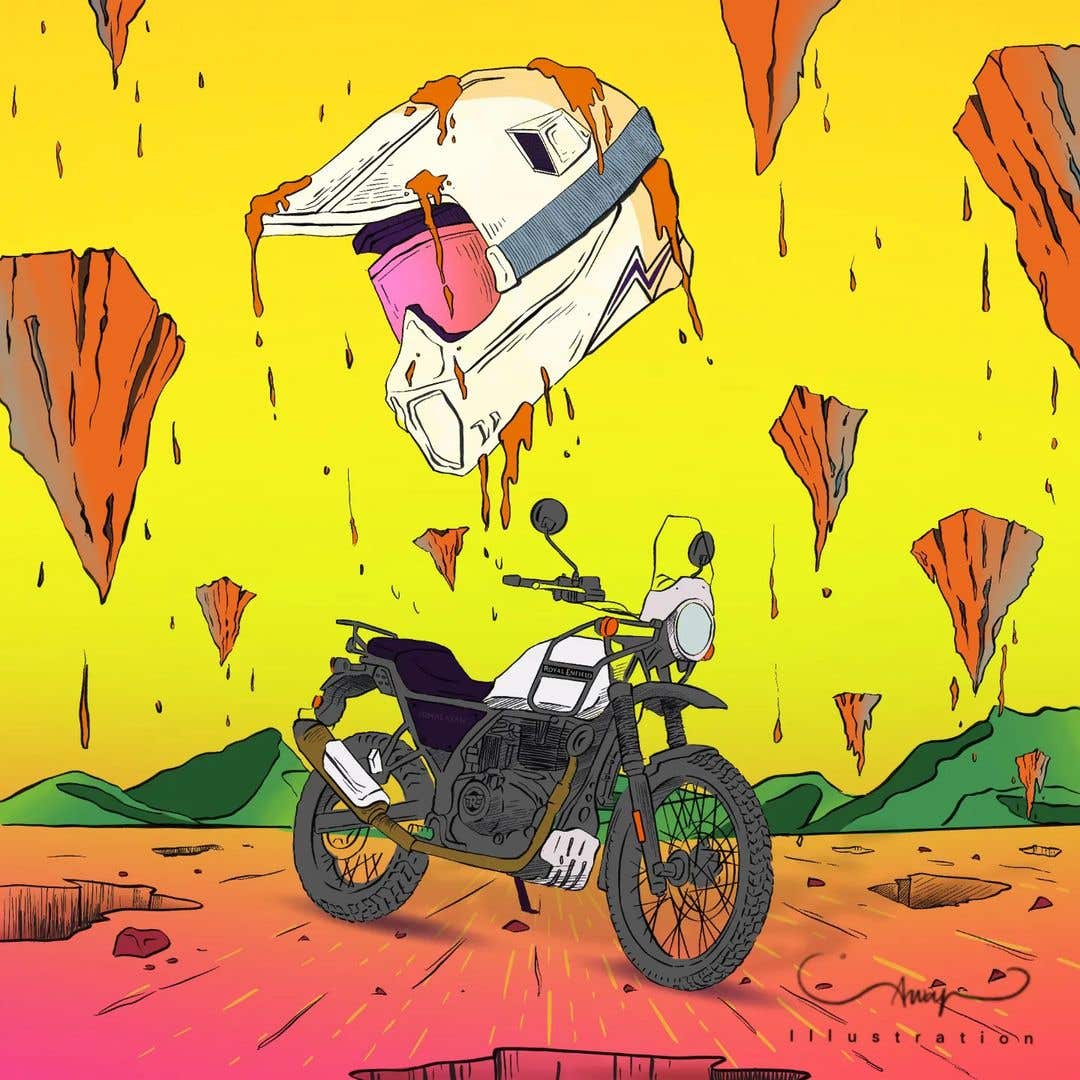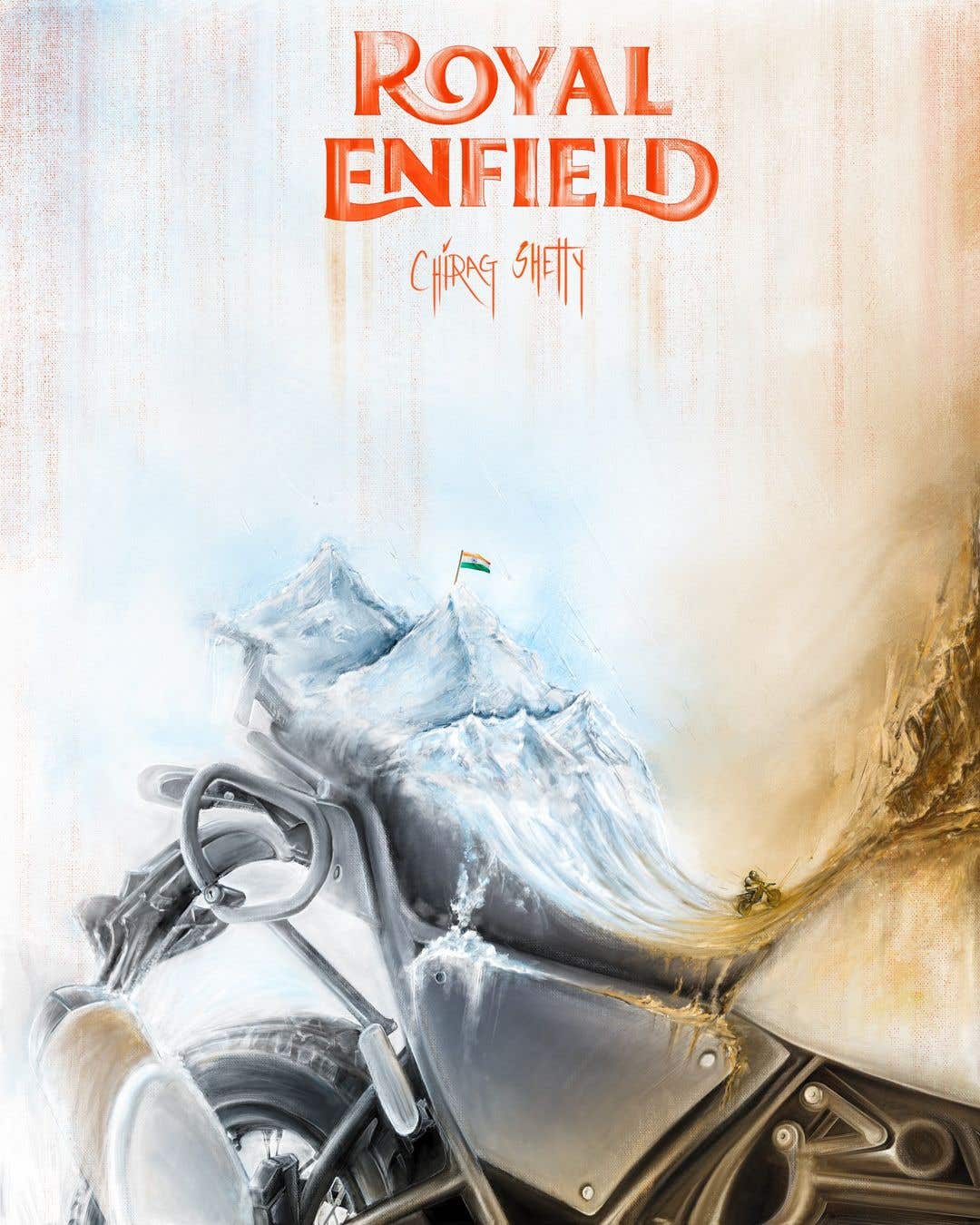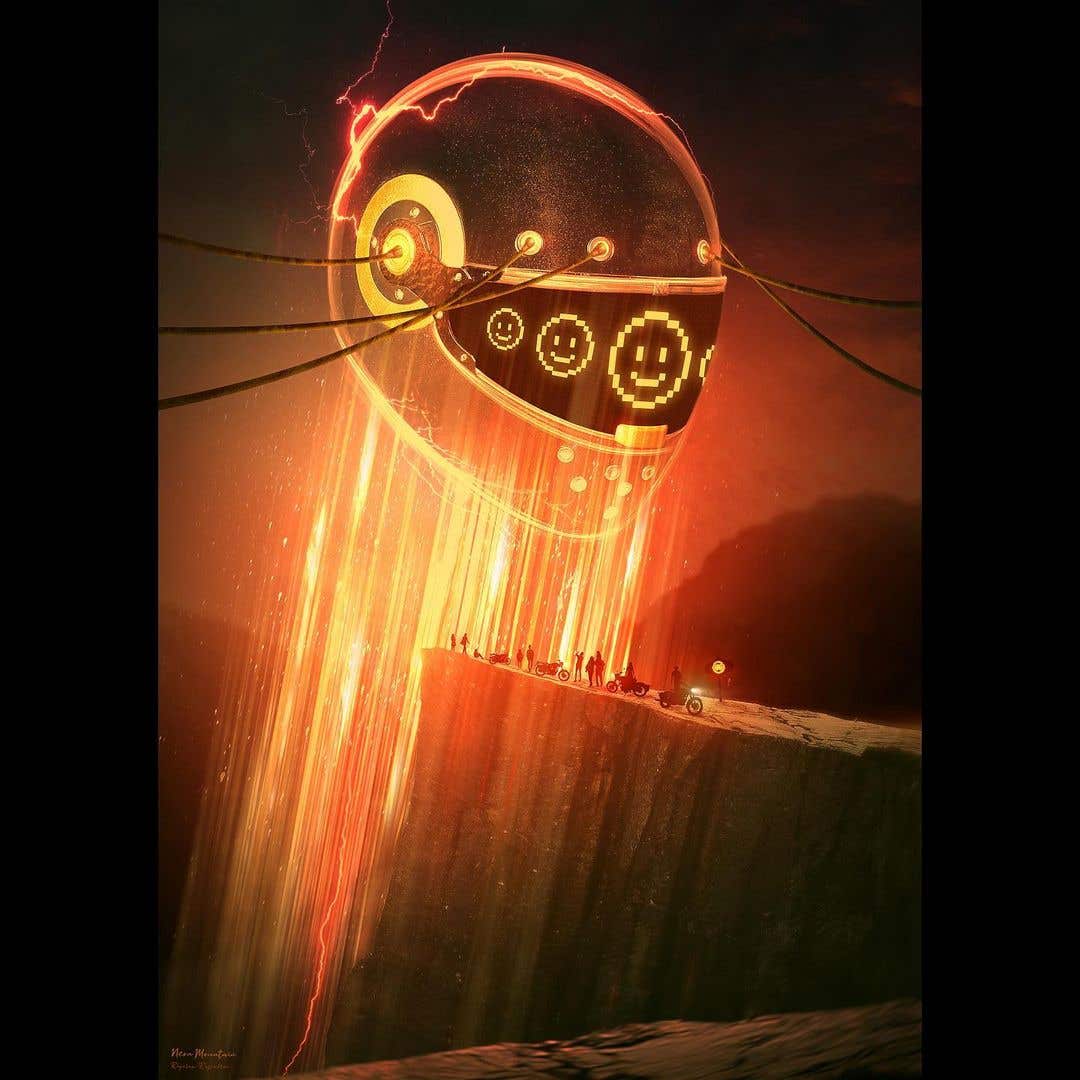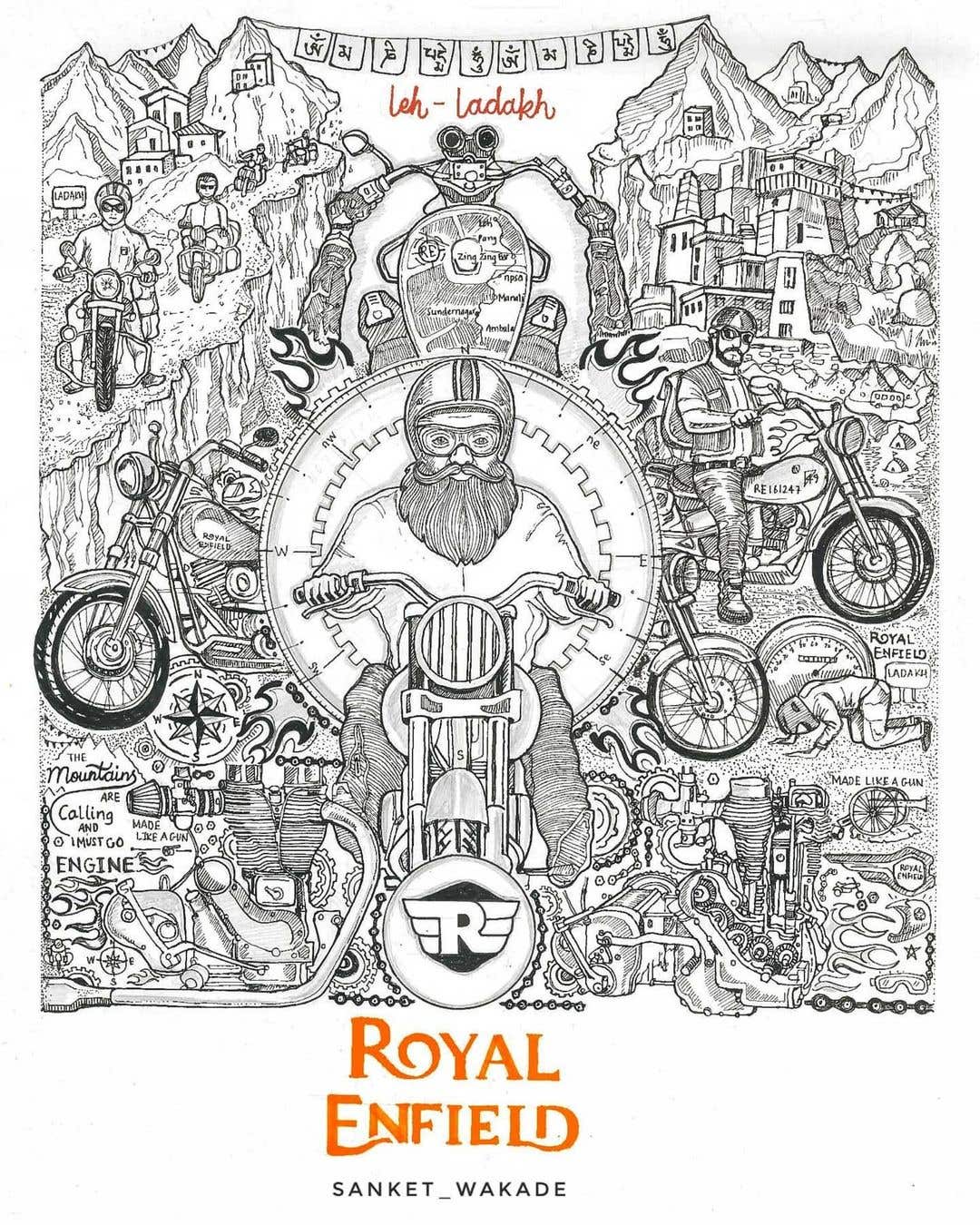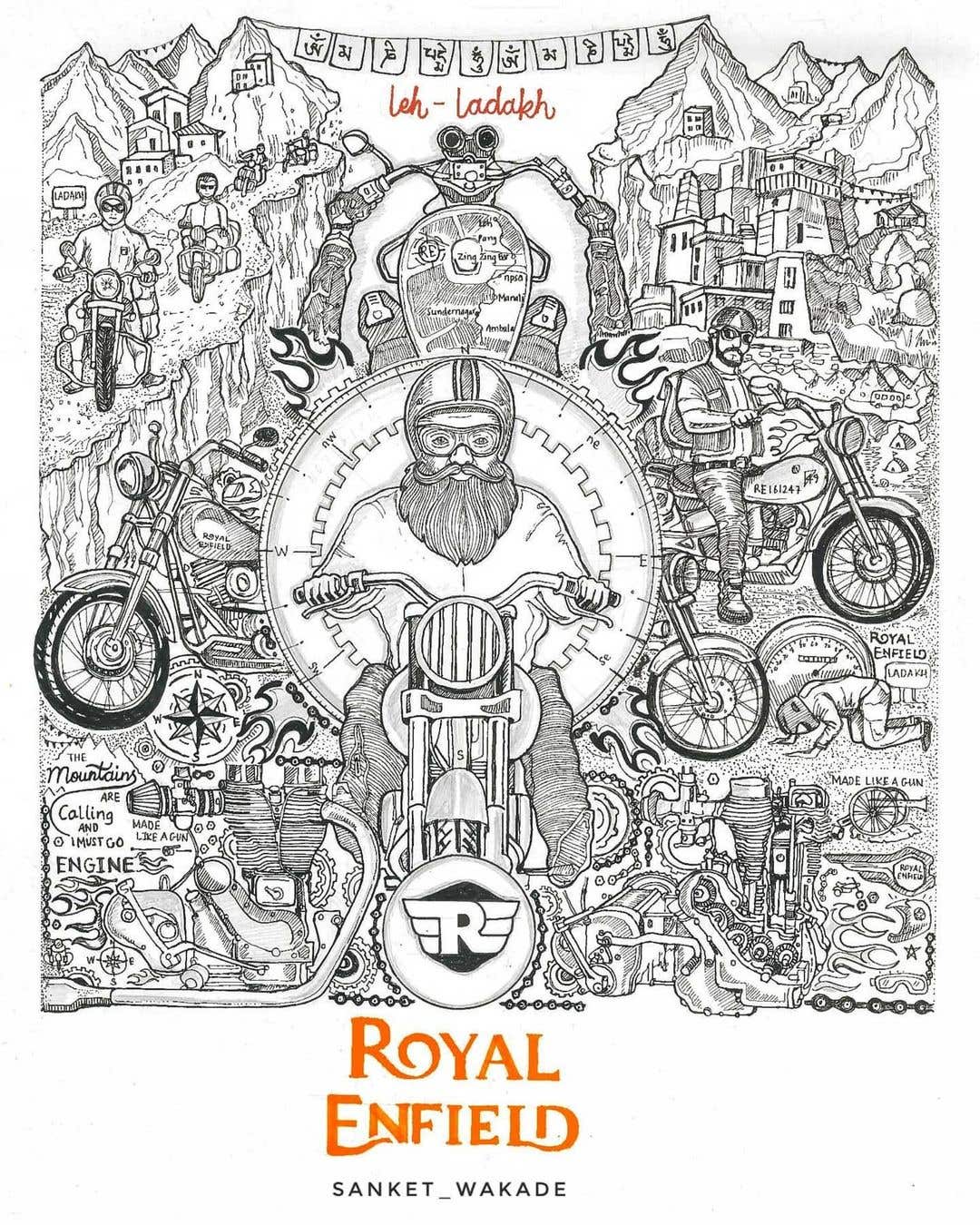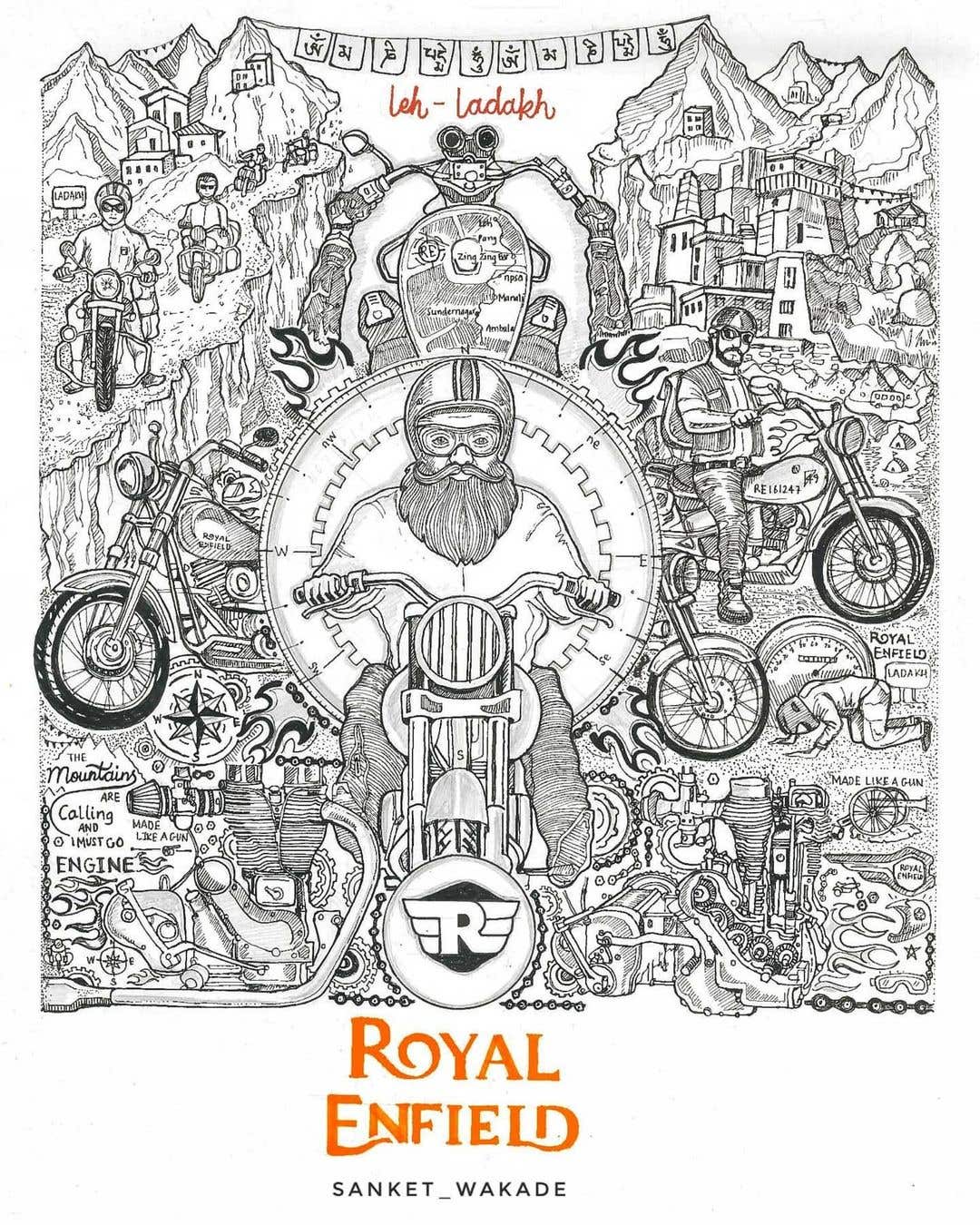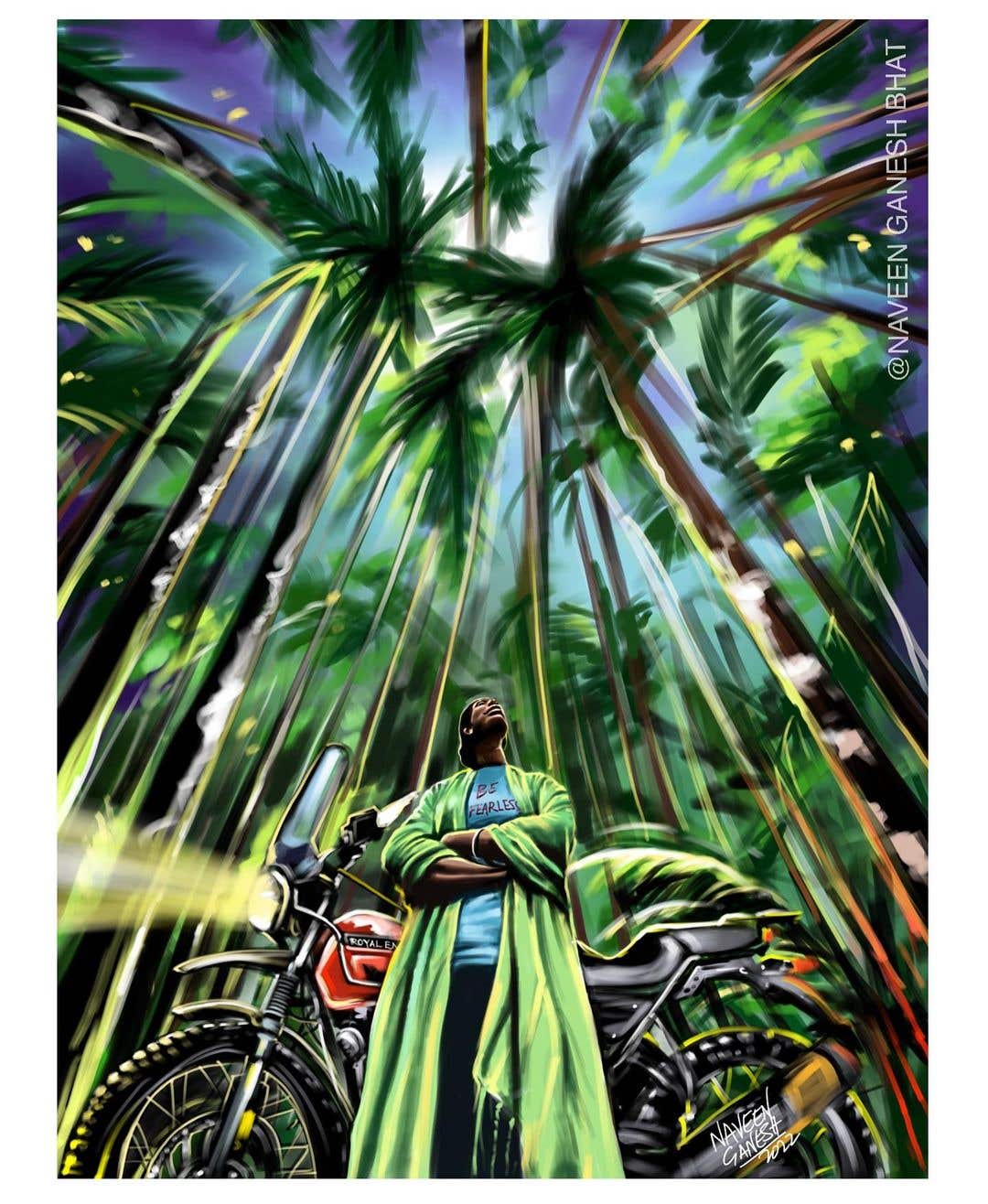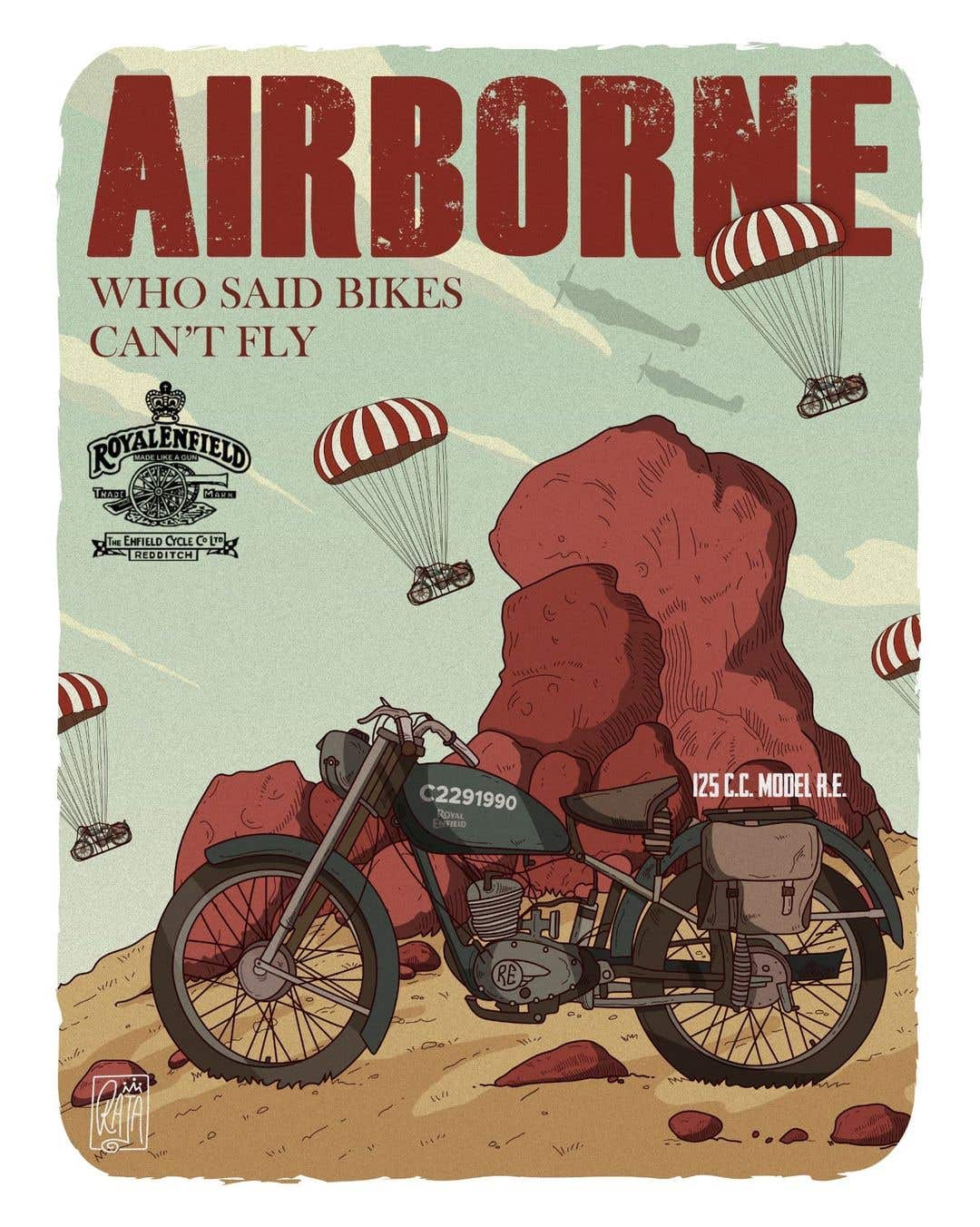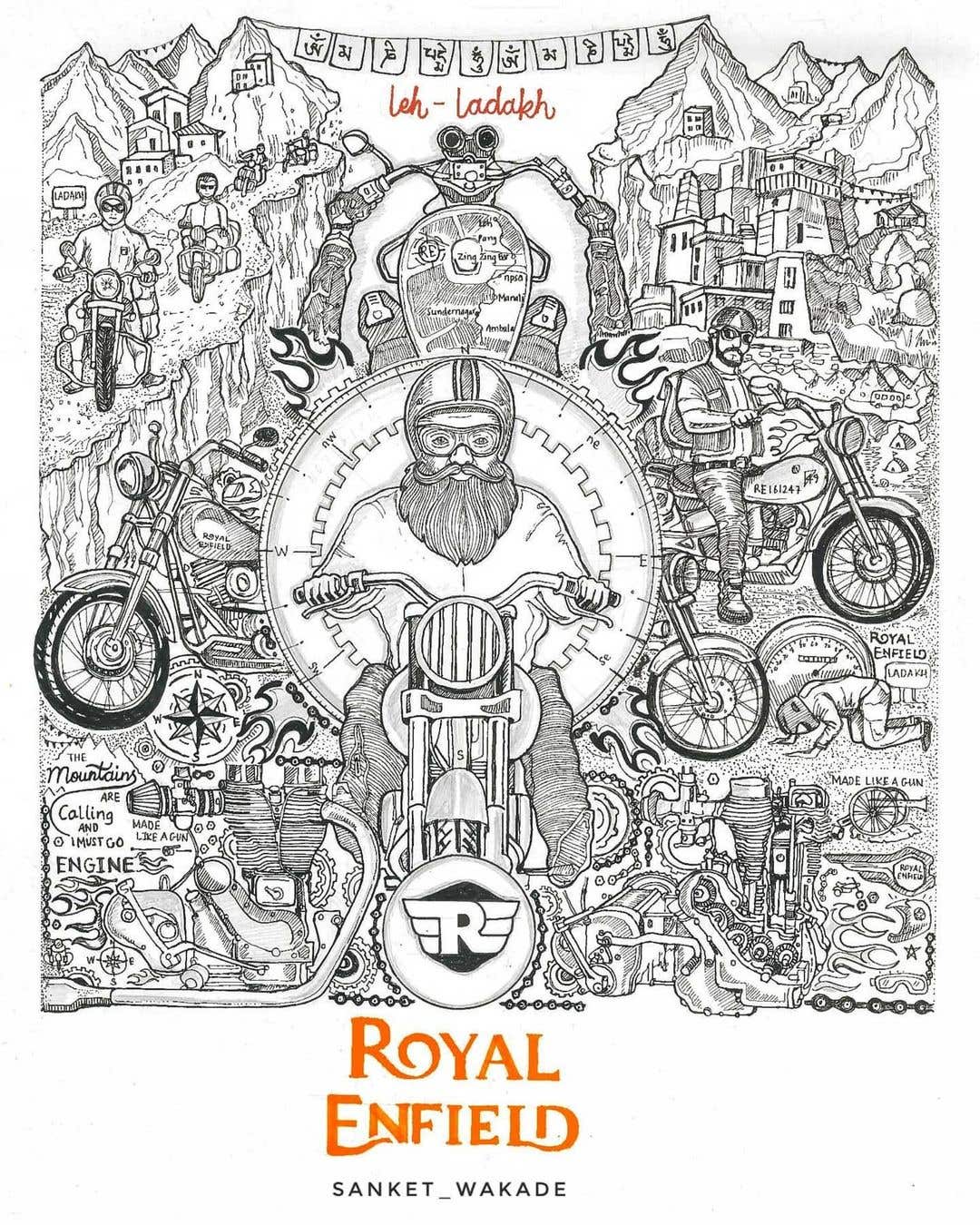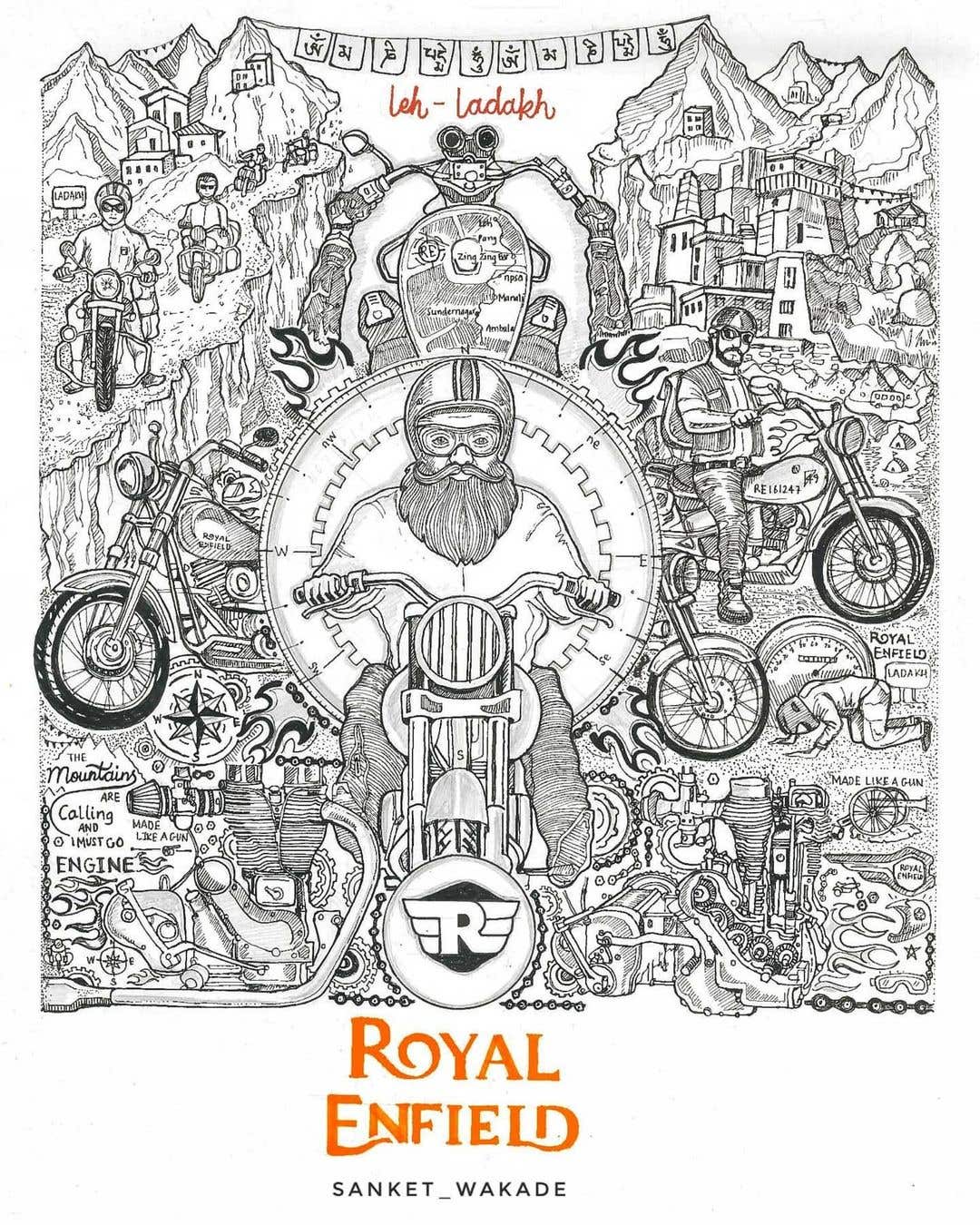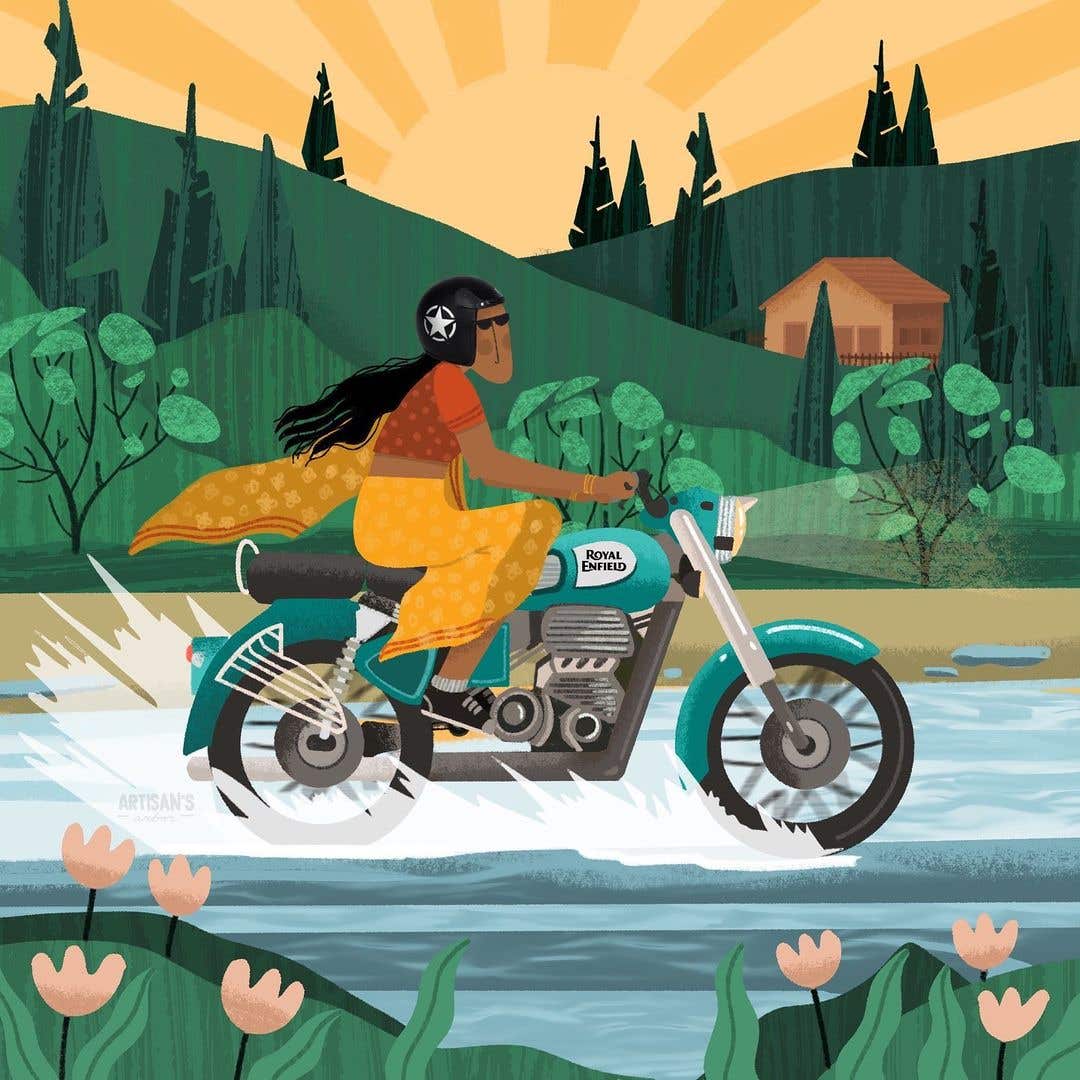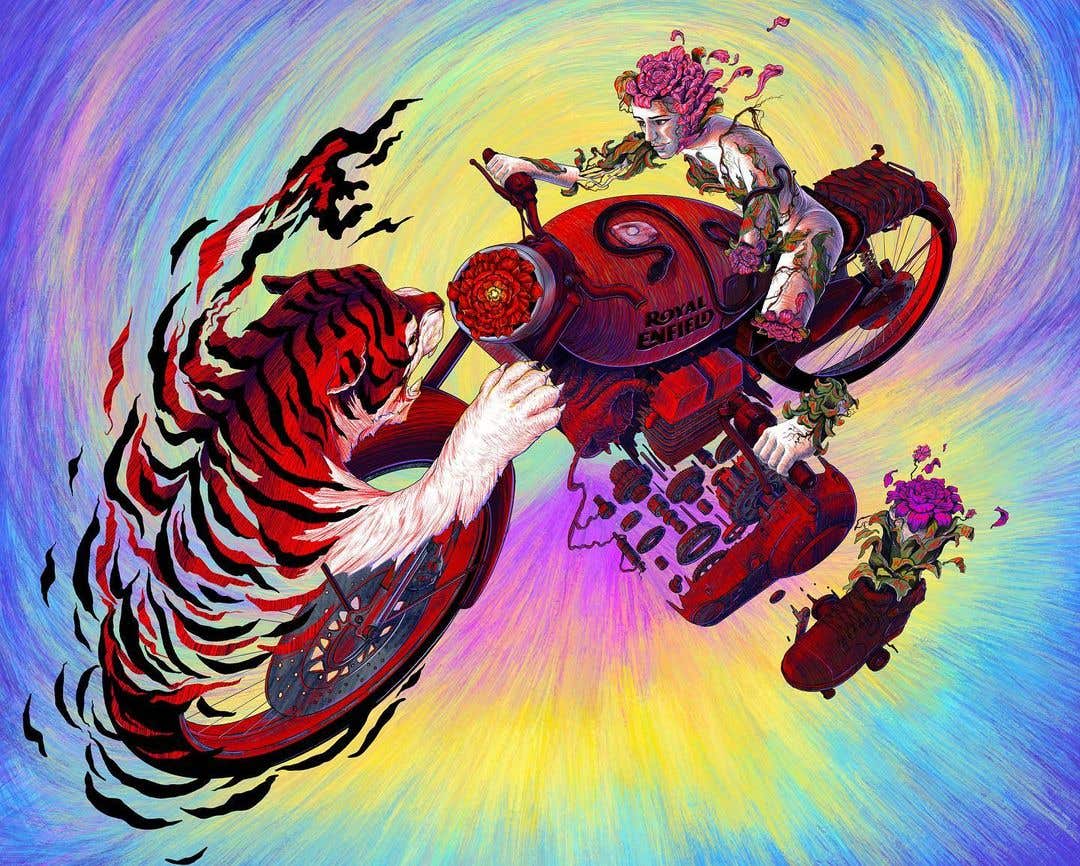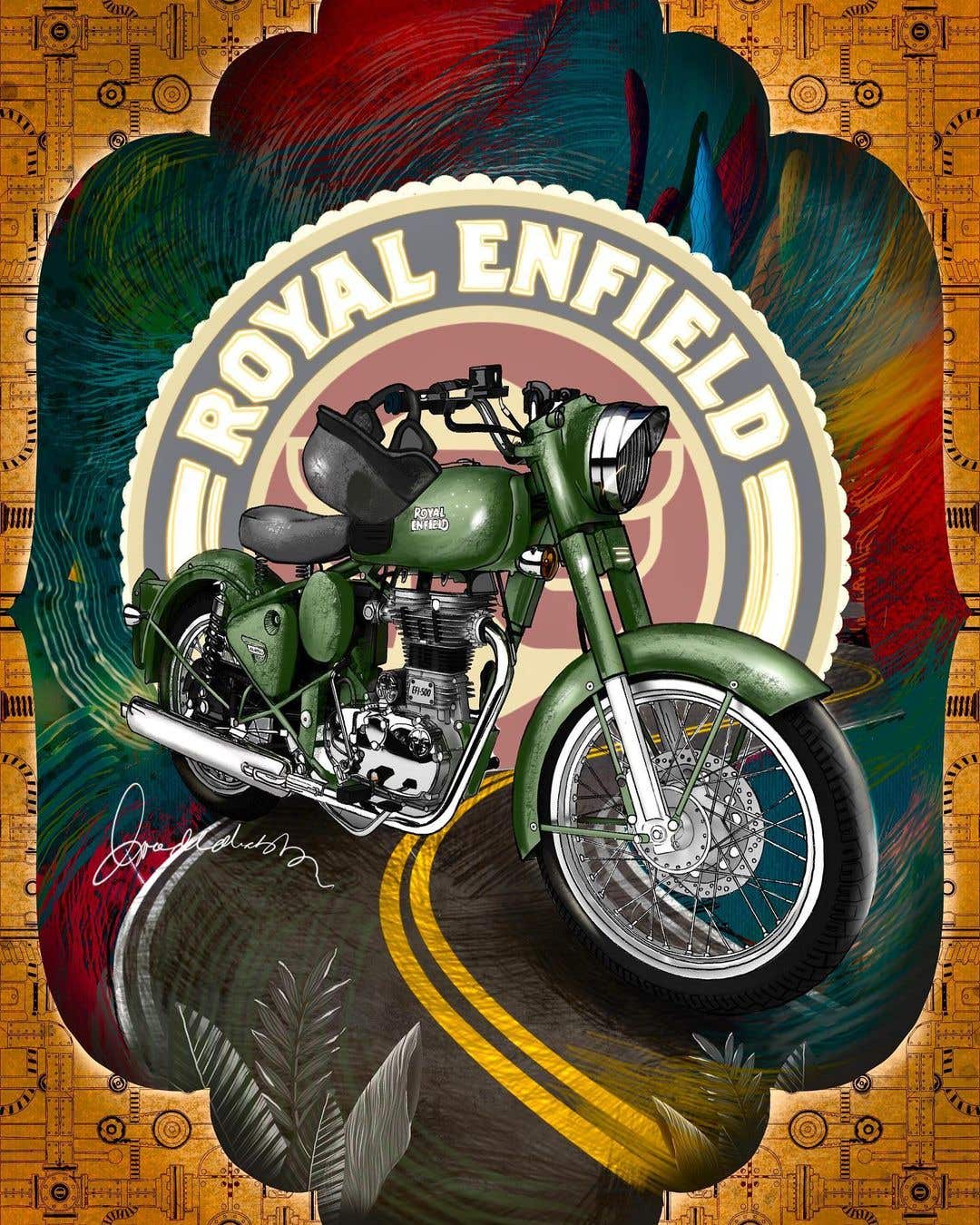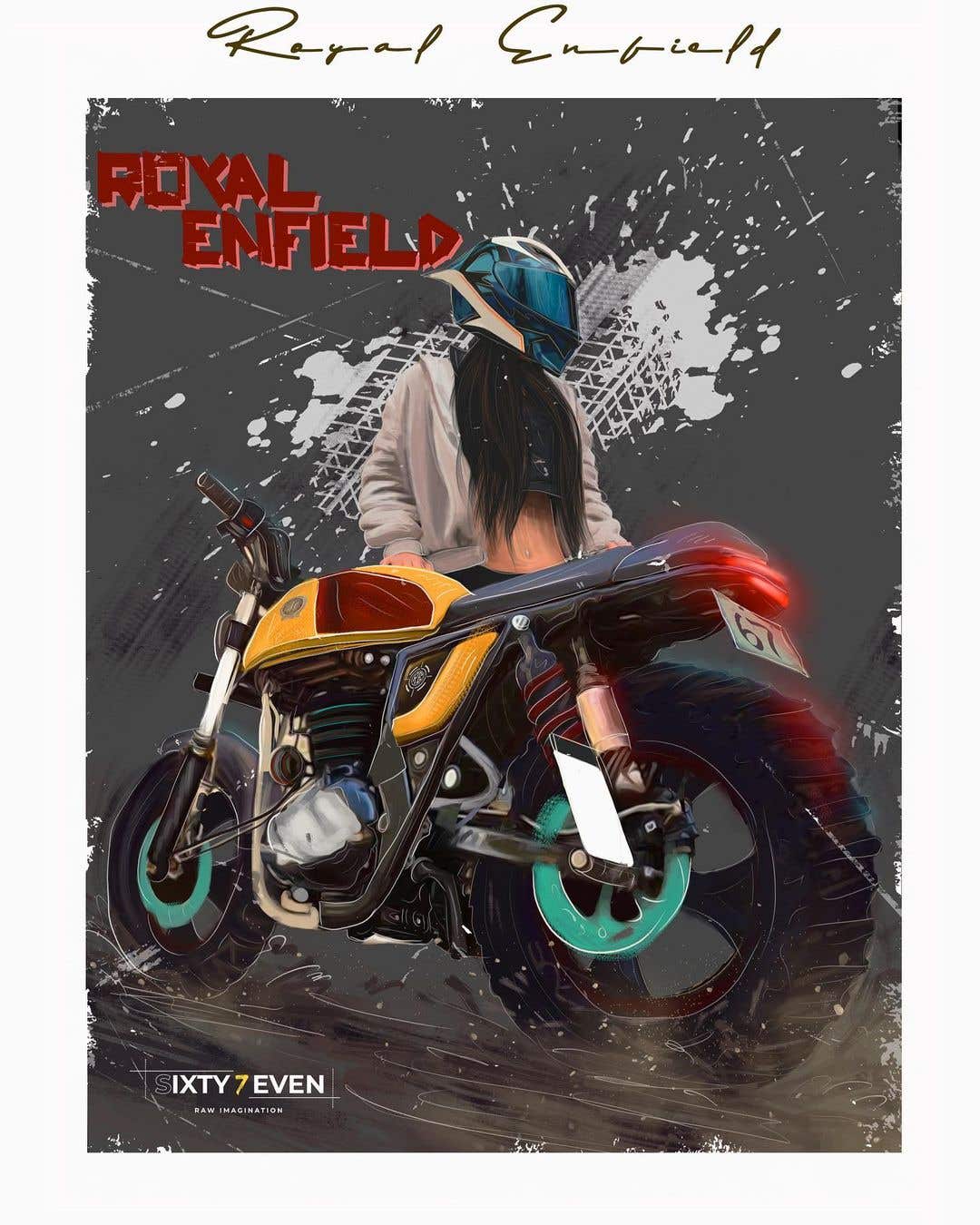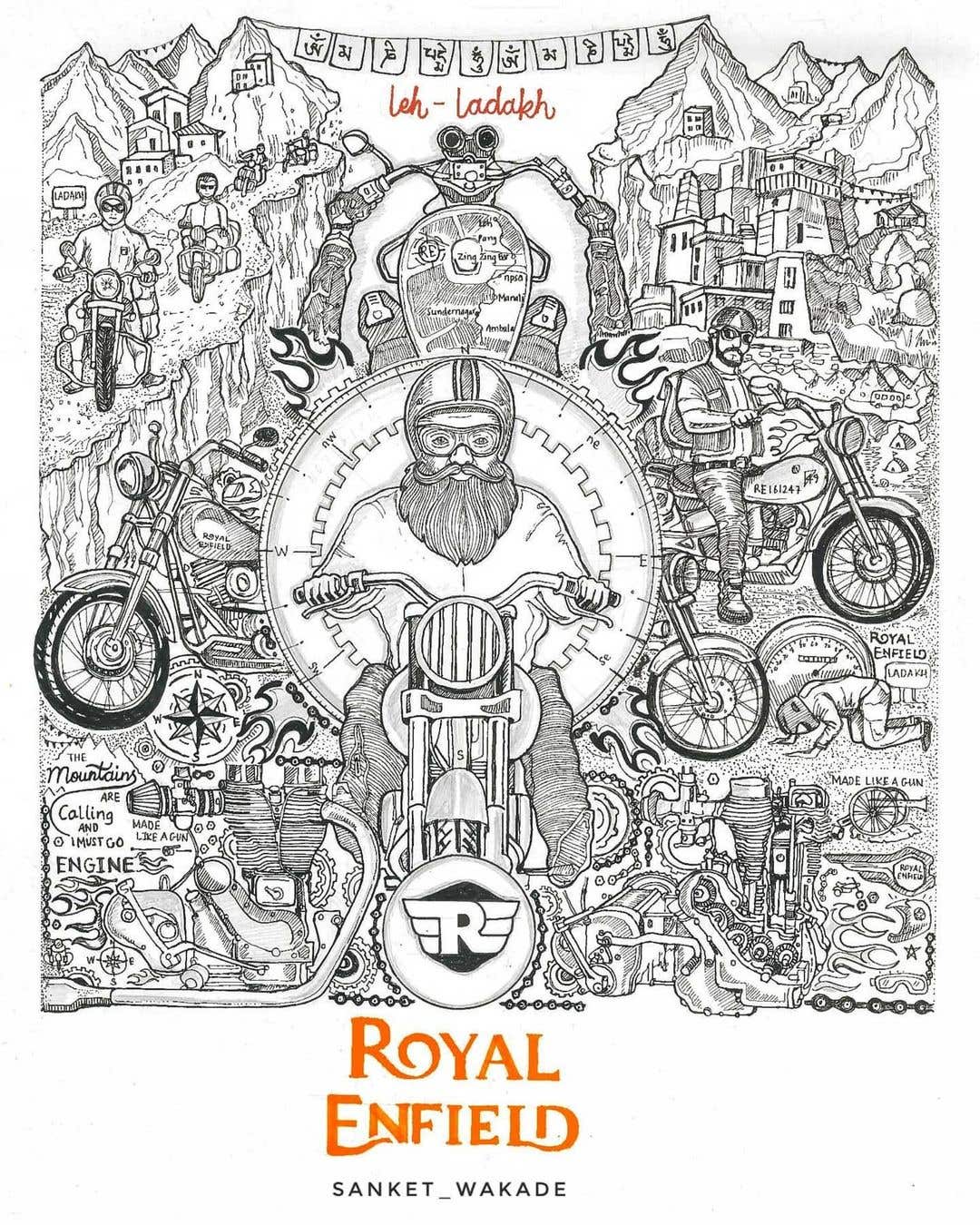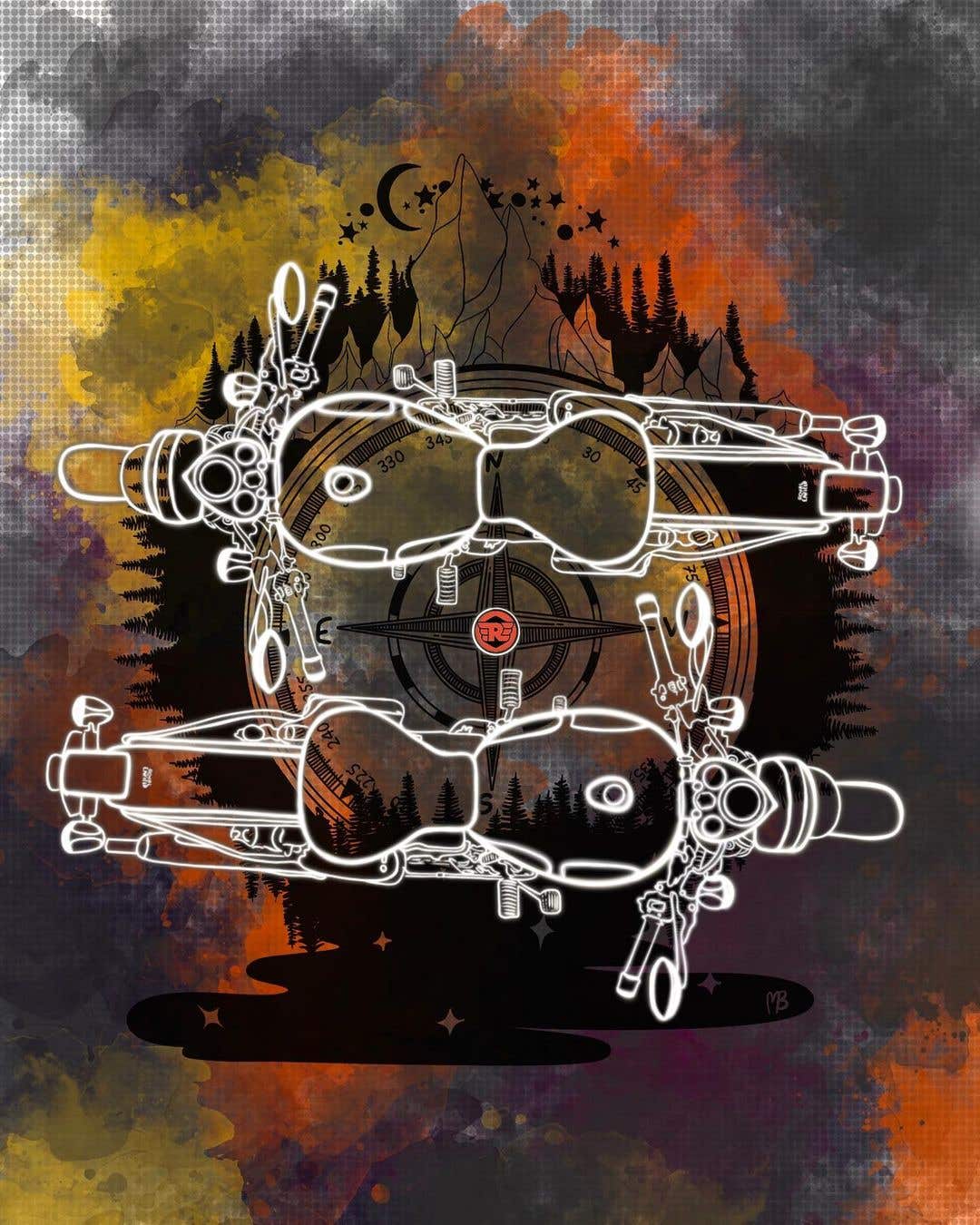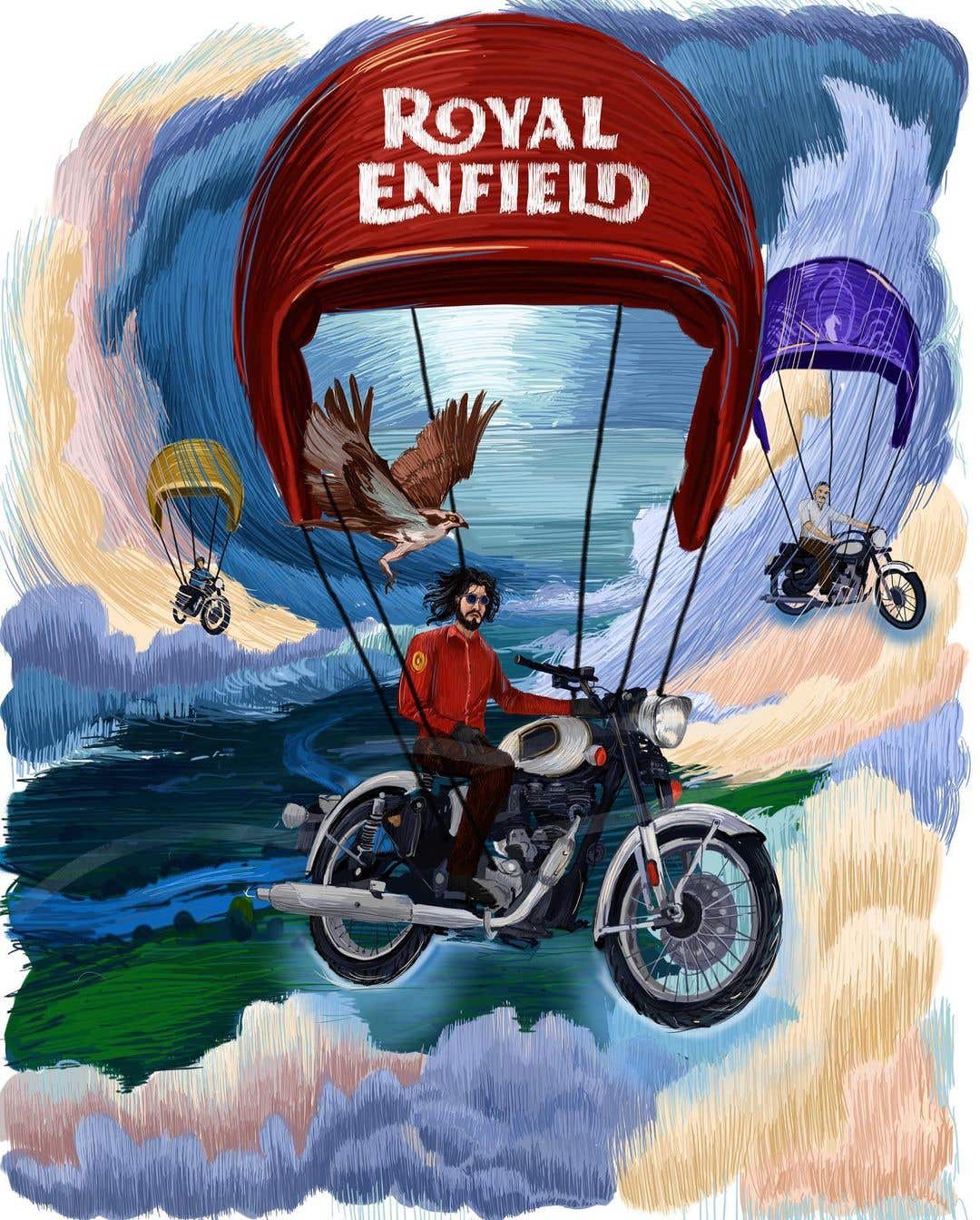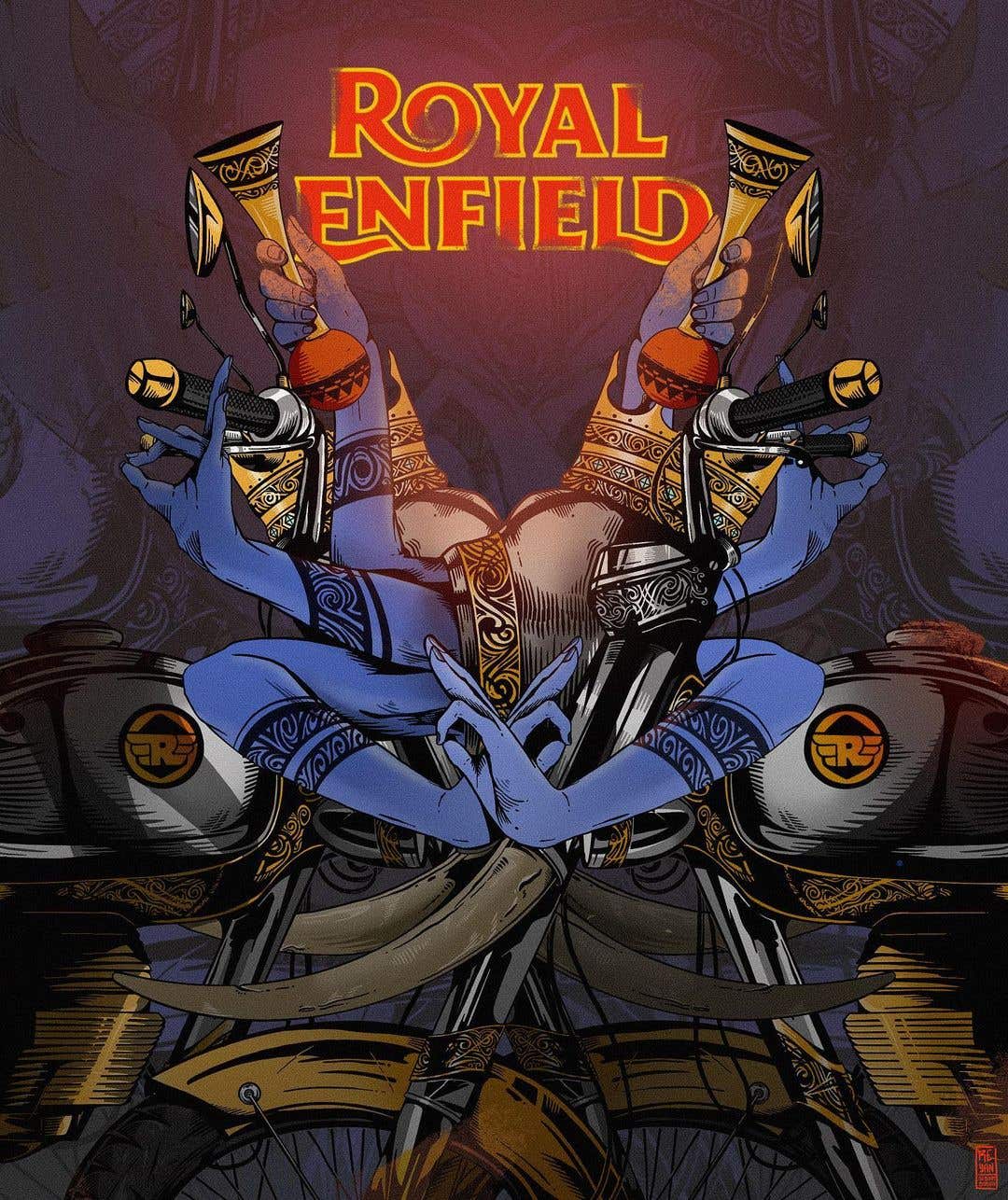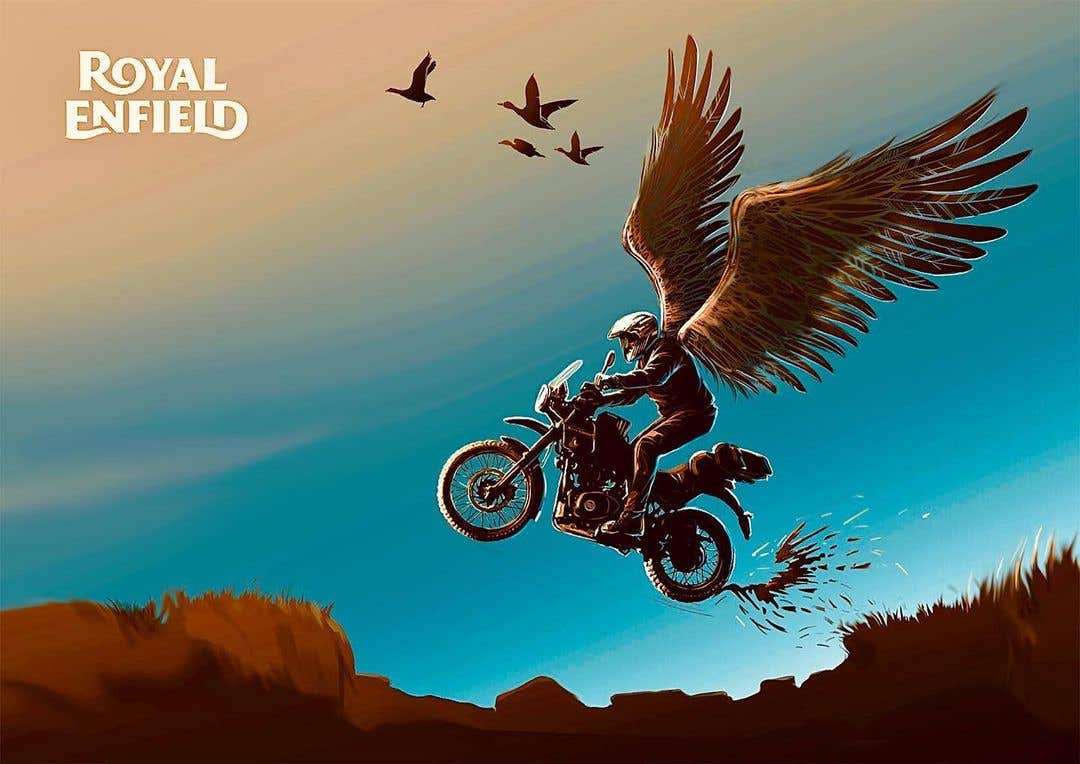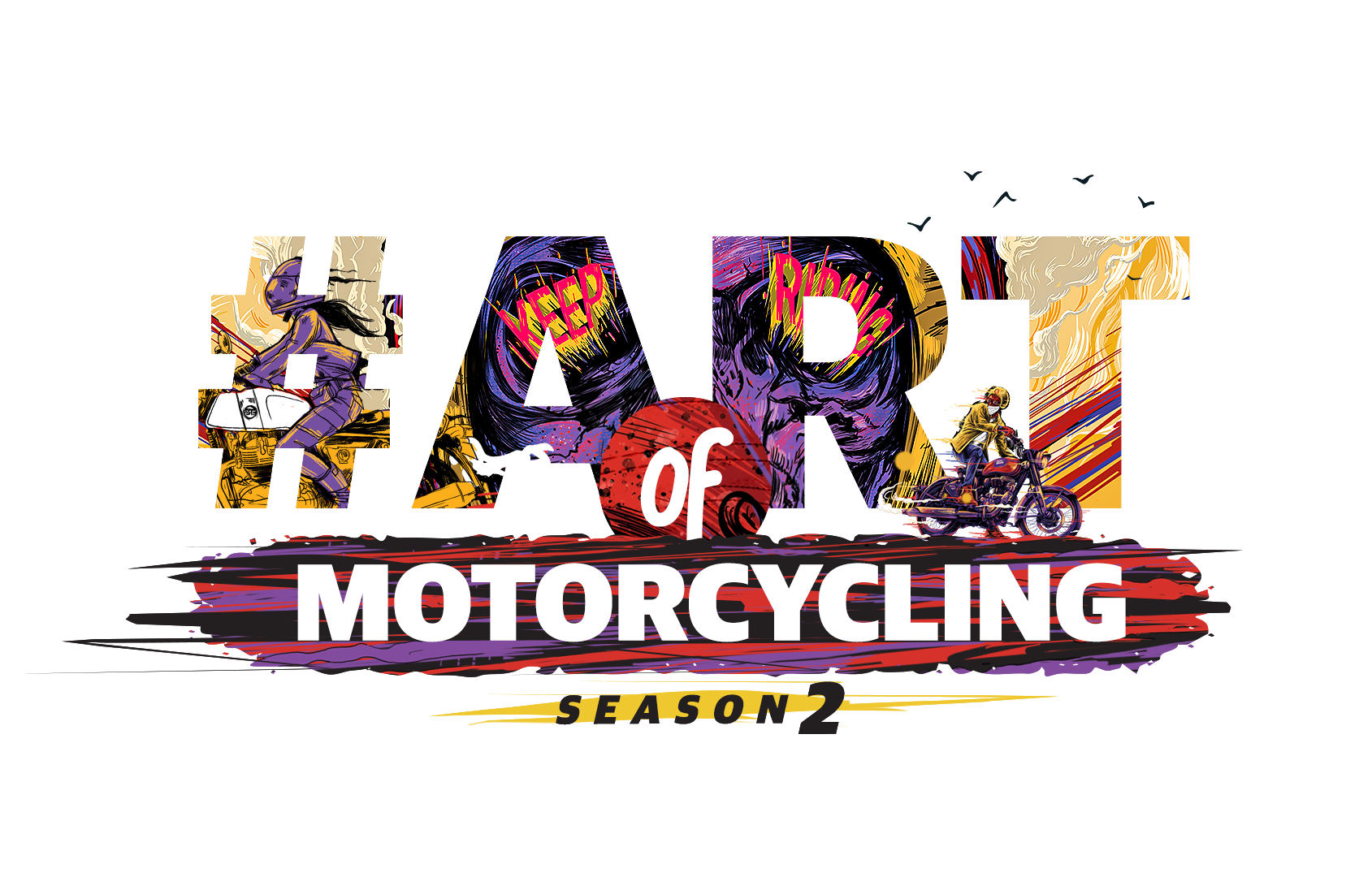 Get to know our winners

3 winning designs that will Co-create a range with Royal Enfield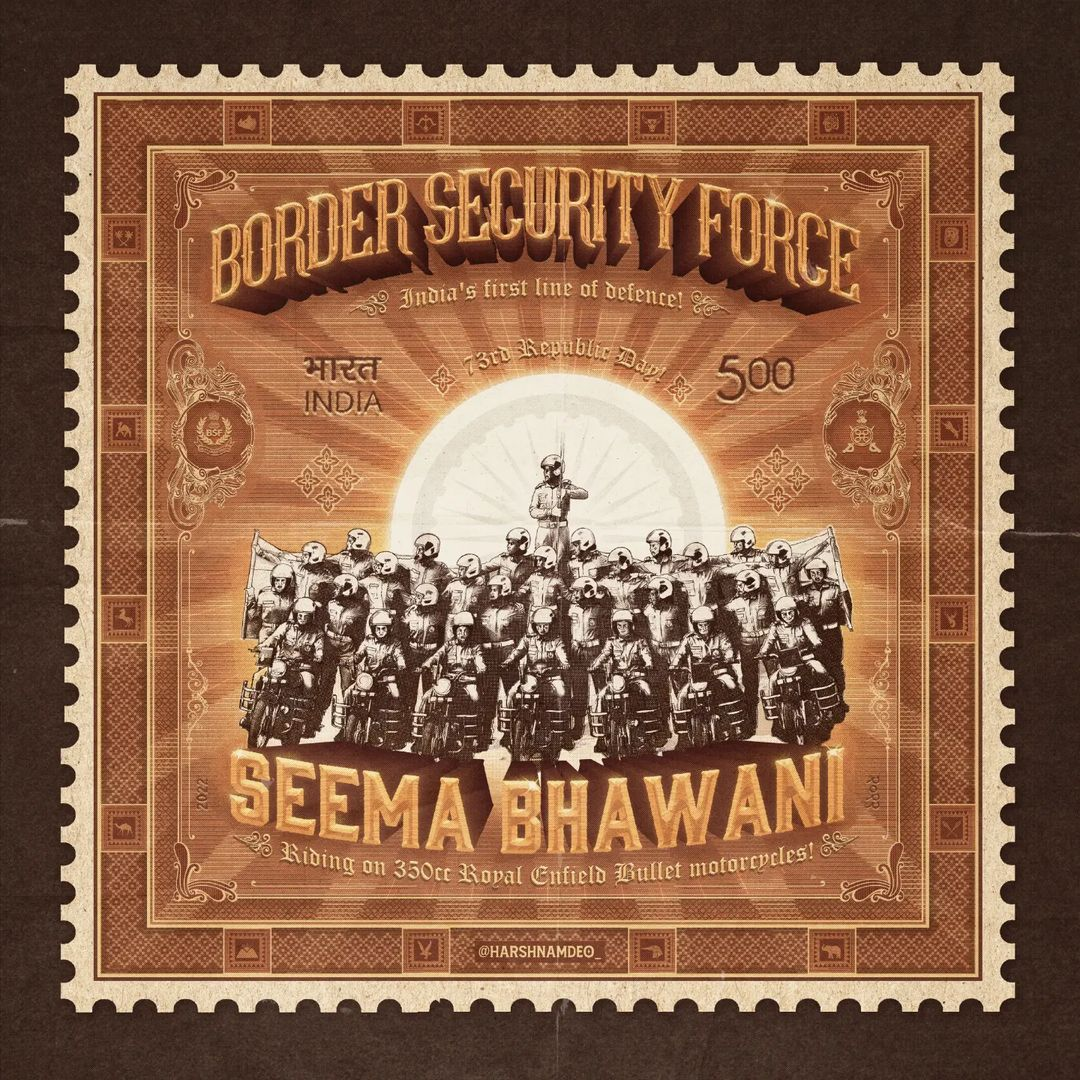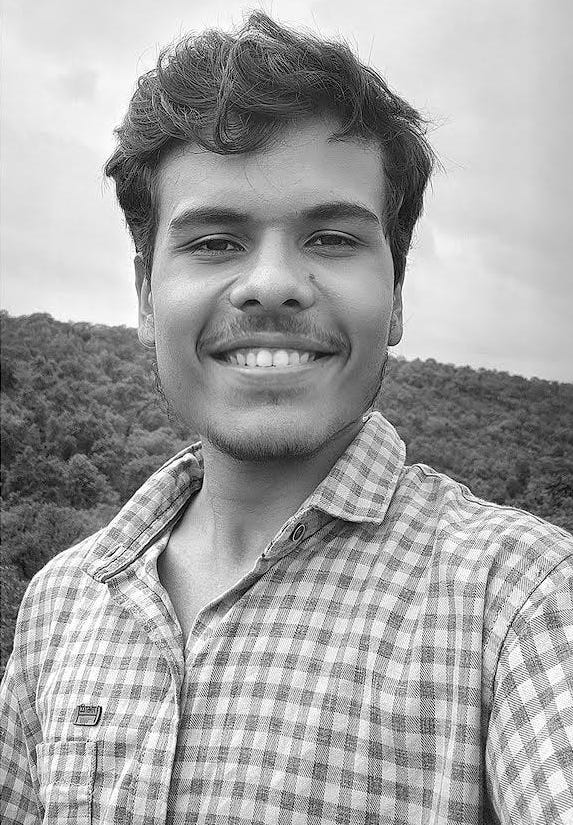 01
Harsh Namdeo

@harshnamdeo_
"The BSF's all-women biker contingent, "Seema Bhawani" The all-women biker team of the Border Security Force (BSF). The first time I saw them on Tv is such an amazing experience for me, The splendid driving skills of this special woman squad were one of the main attractions of the Republic-Day spectacle as the group performed 16 daredevil stunts and acrobatics on their 350cc Royal Enfield Bullet motorcycles."

02
Ekant Singh

@totochaudhary
"This piece is really a product of my heart. I am not an outgoing person and I have always cherished my solitude. Even as a kid, I was the most creative when I was alone listening to hard metal. And that's how my fascination for skulls started. They signified something supposedly macabre yet so beautiful by mere symmetry. I have been using them in my art ever since I could make out colors."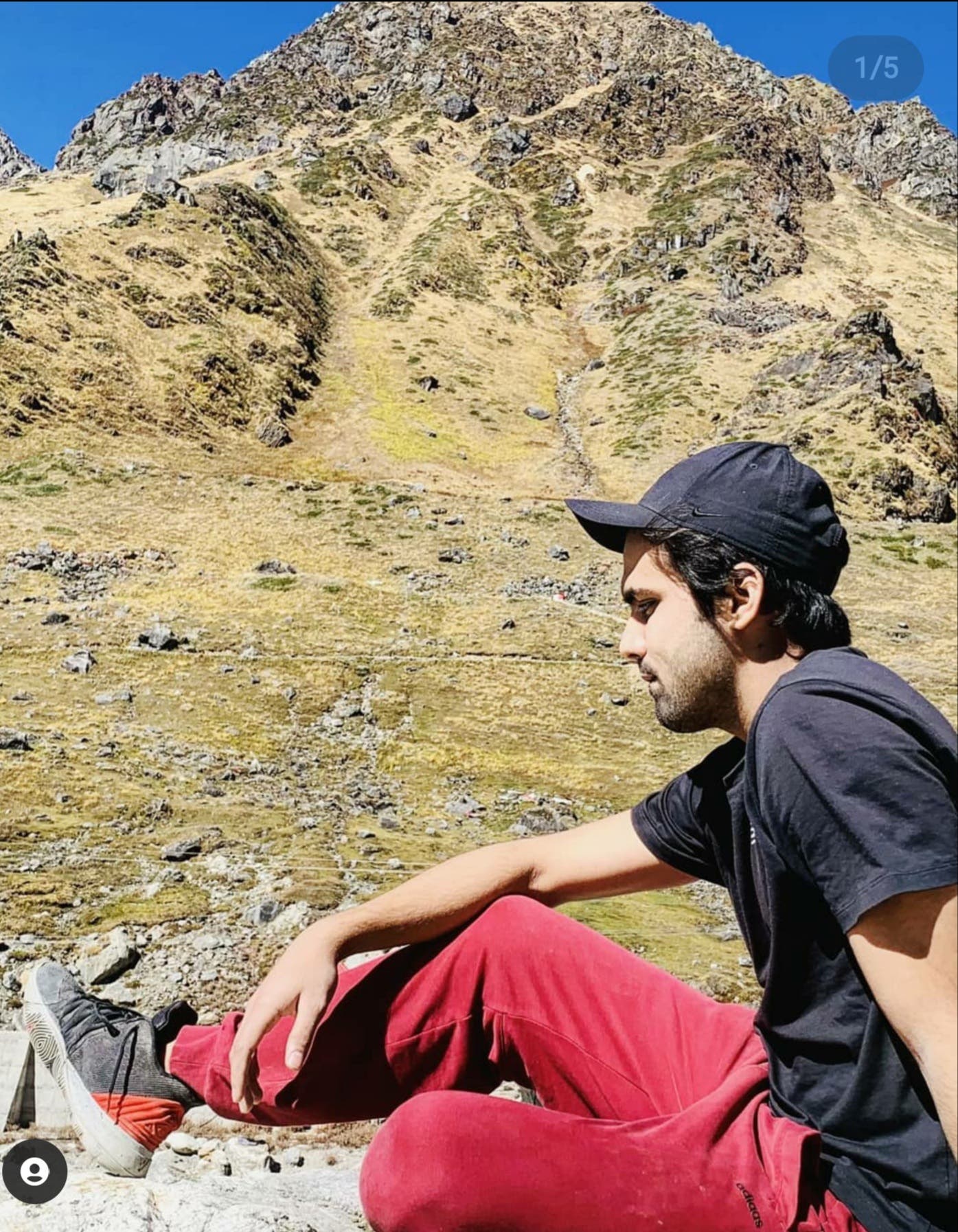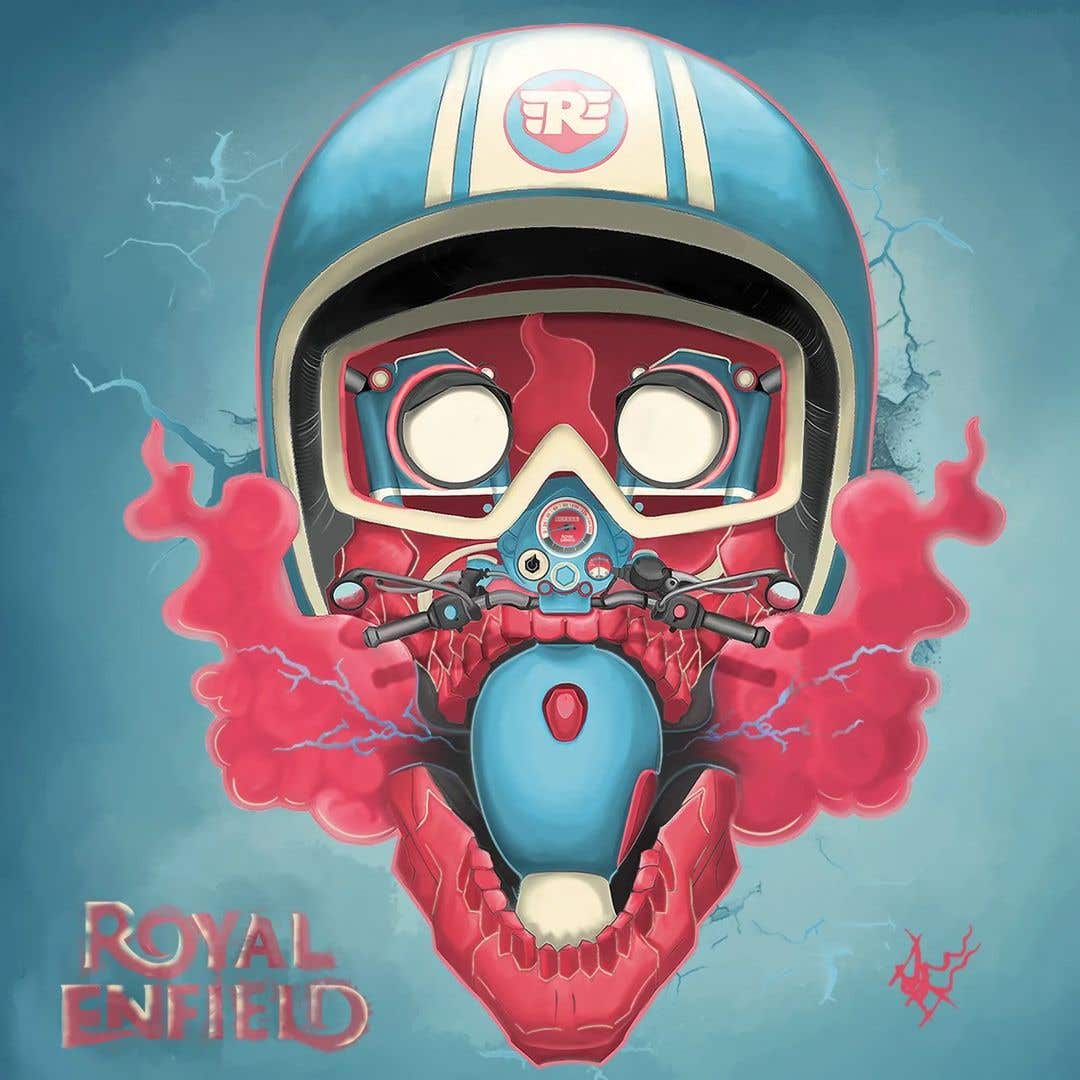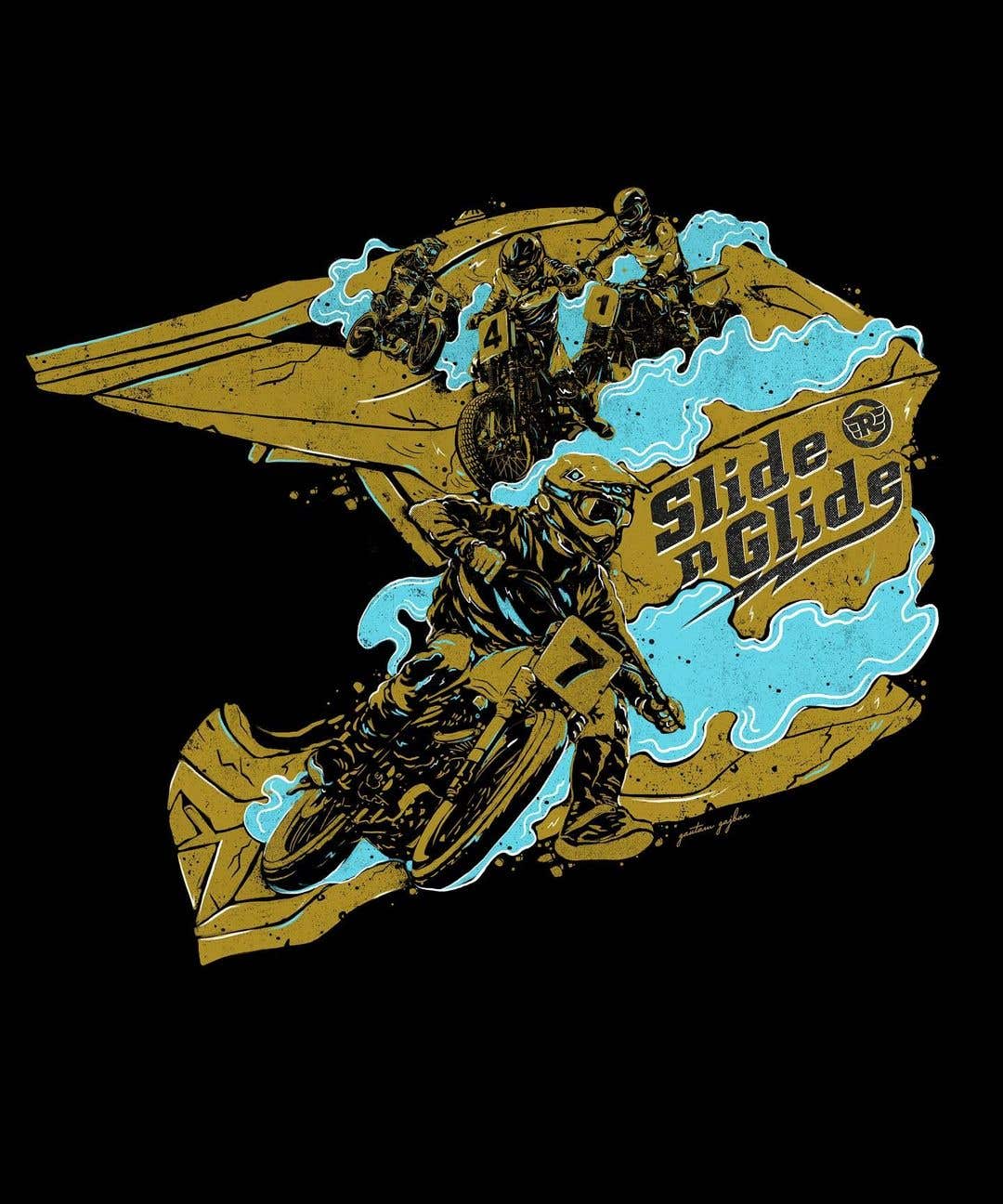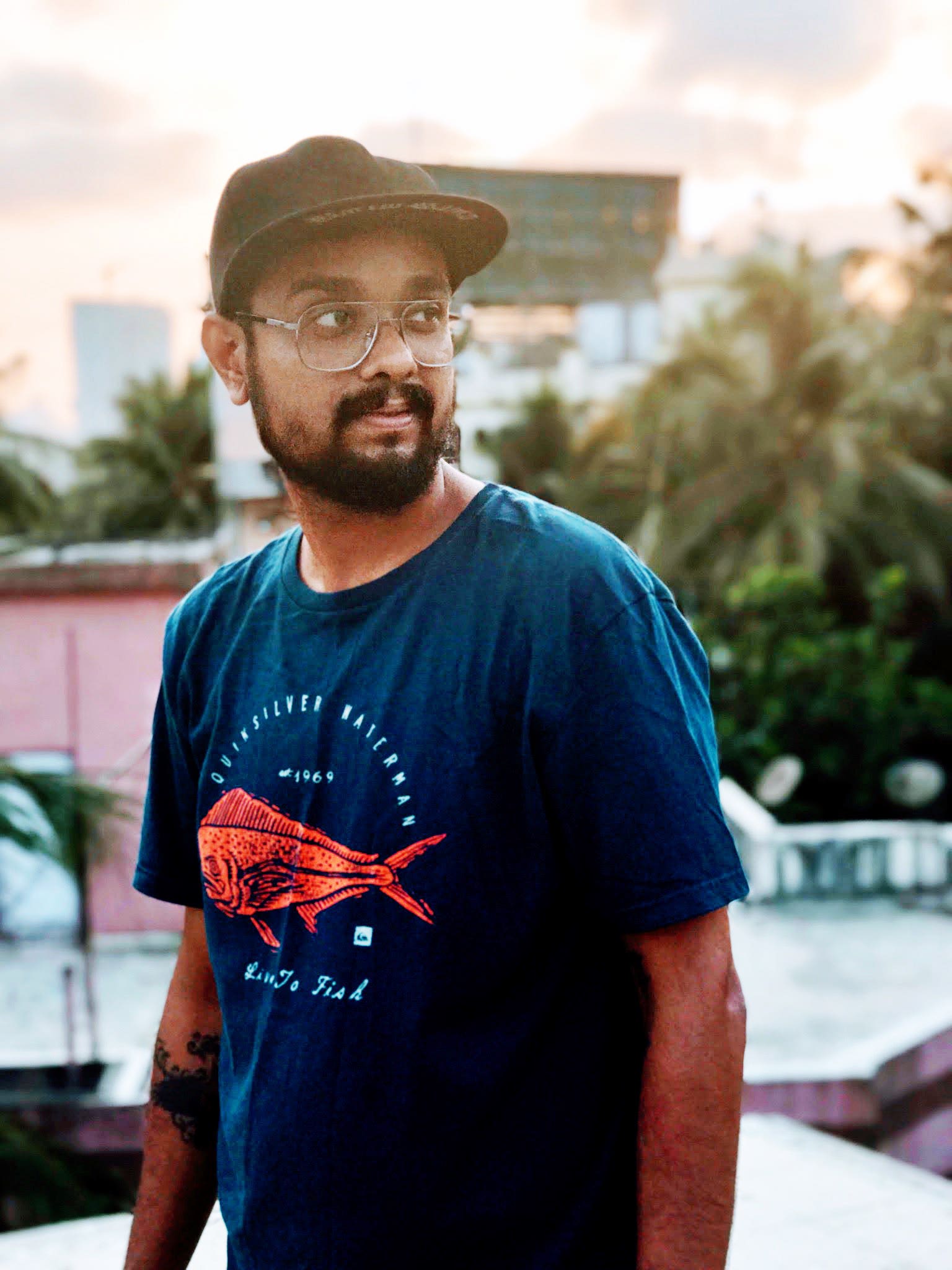 03
Gautam Gajbar

@gautamgajbar
"My artwork is inspired by the Royal Enfield Slide School. Flat track racing is coming fast in the world of Moto-sports. Flat track is all about Dirt ,skills,speed and guts. Kudos to Royal Enfield to initiate and tap into this interesting format of Motor cycling which is growing around the world."

3 winning designs for Internship at Royal Enfield
04
Prashant Singh

@make_art_4u
"For this artwork, I was inspired by Rajasthani colourful culture and shining sandy mountain. The old man's represent that there is no age limit to enjoy Royal Enfield ride."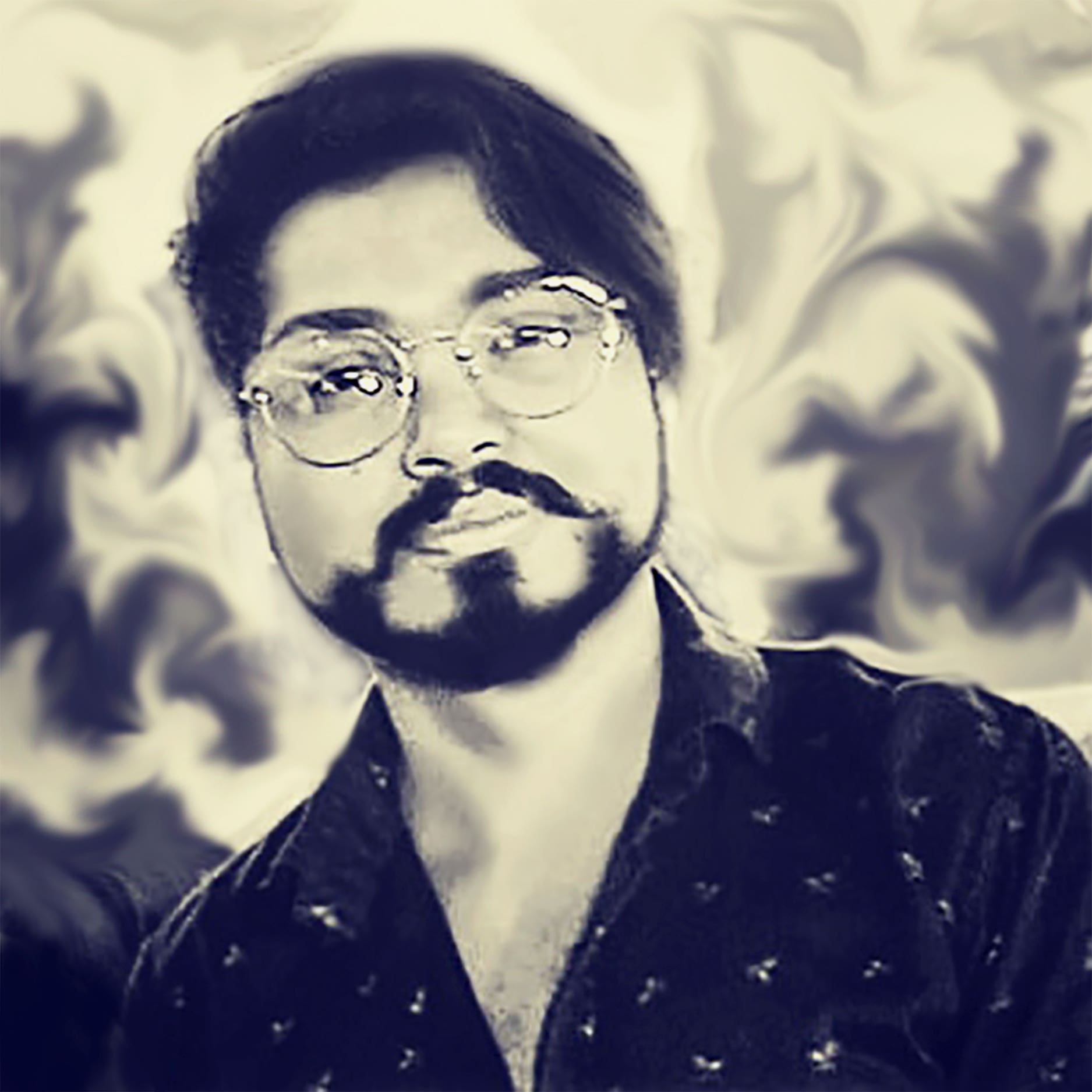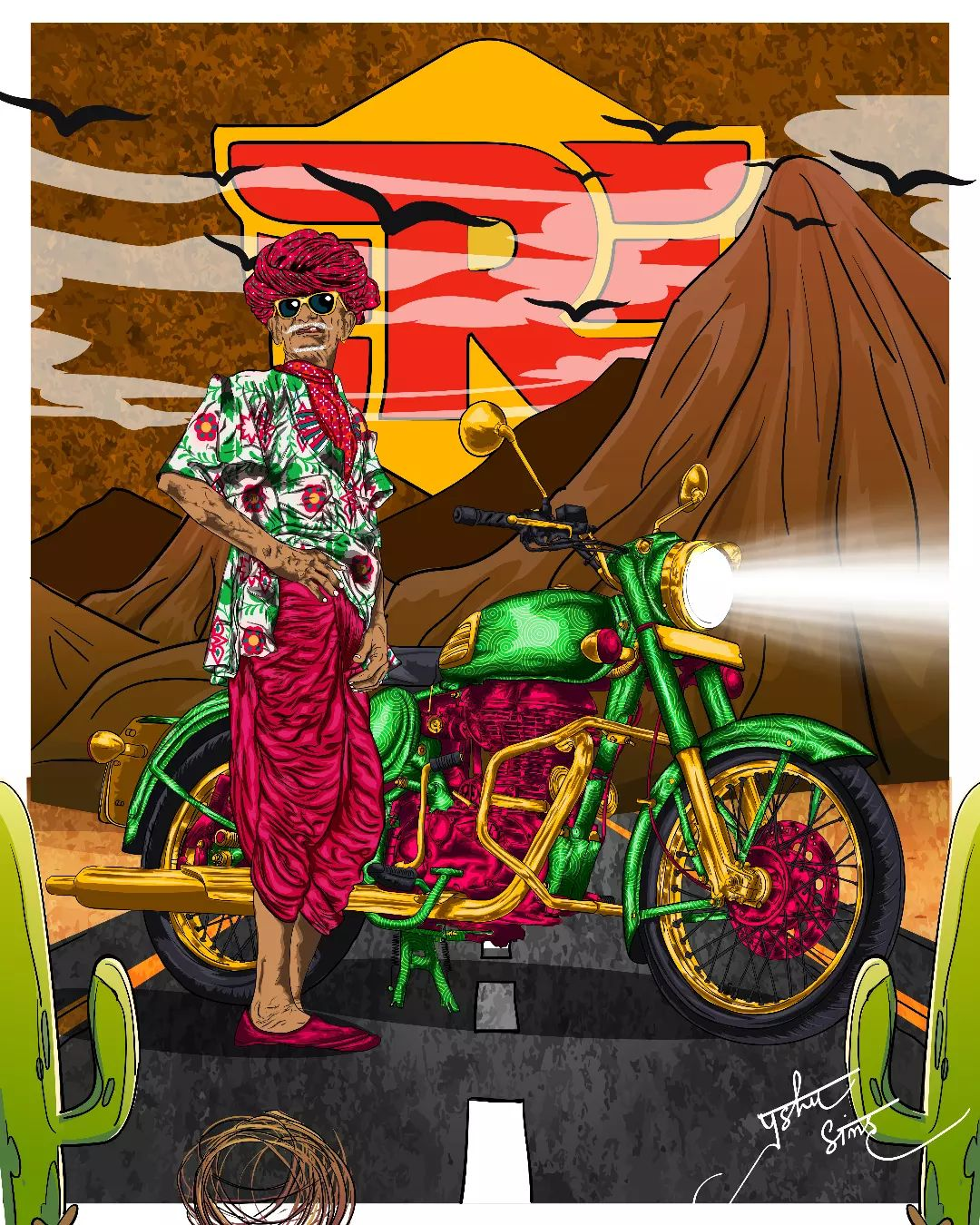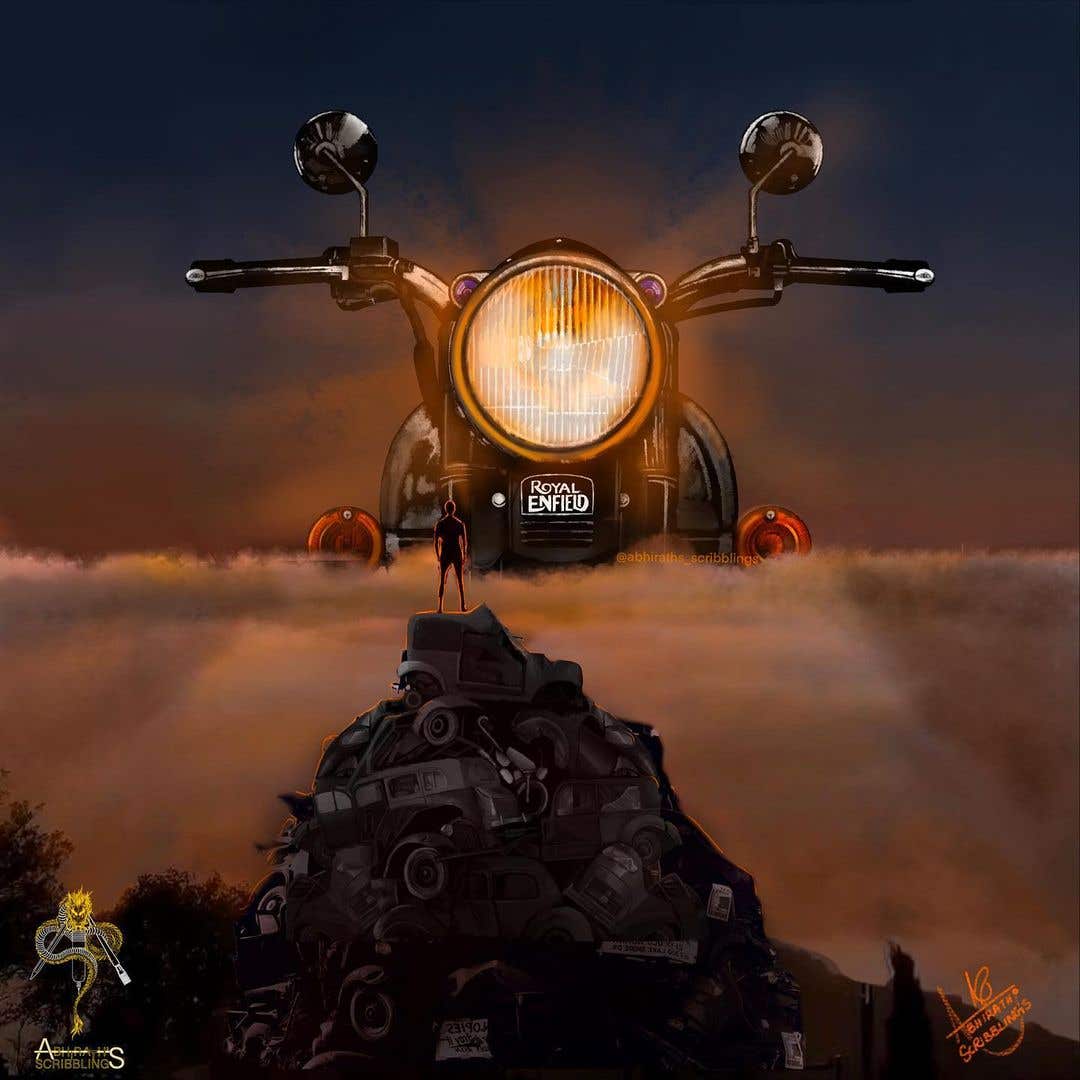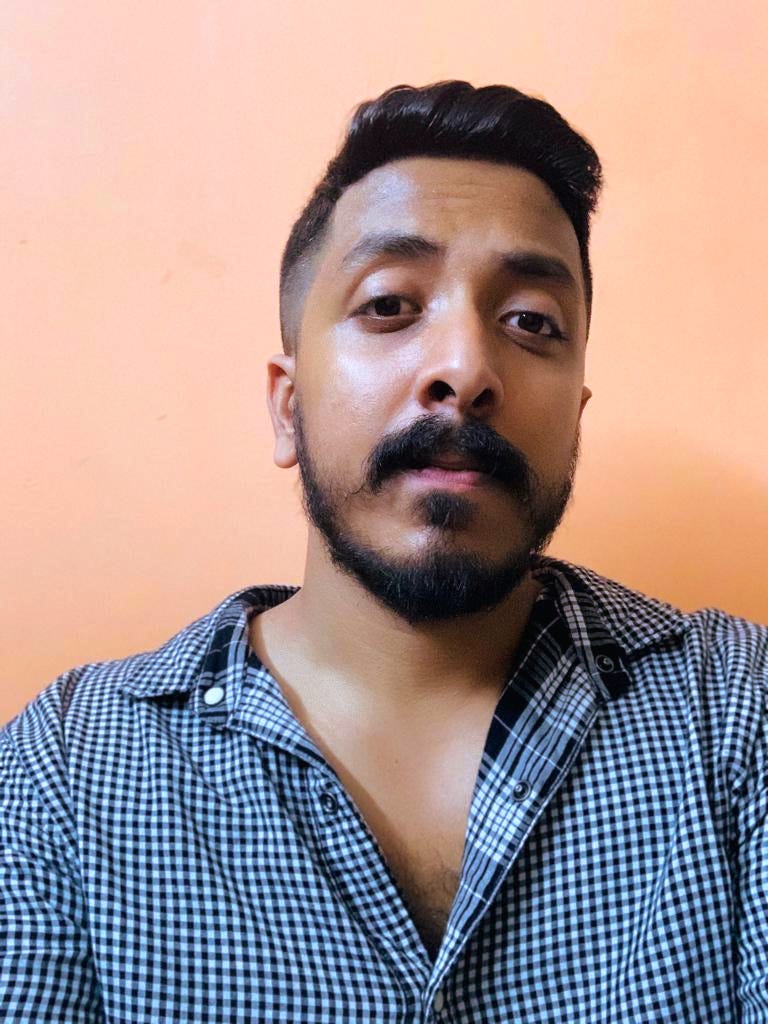 05
Abhirath NC

@abhiraths_scribblings
"I've always dreamt of riding a bullet since I started riding a bicycle. As I grew older, my desire of riding evolved into a dream of owning. Finally, the day came when I was the proud owner of a Royal Enfield motorcycle. And my work illustrates the frame of my consciousness when I became one. In my heart, the feeling remains eternal."

06
Prathamesh Rumaji Shedge

@artistation_ps
"'Royal at Heart'. Just like the heart is an important part of the human body, the 'engine' is an important part of a bike. Riders feel like their heart and the Royal Enfield bike's engine are one, pumping out adrenaline as they experience the joy of riding."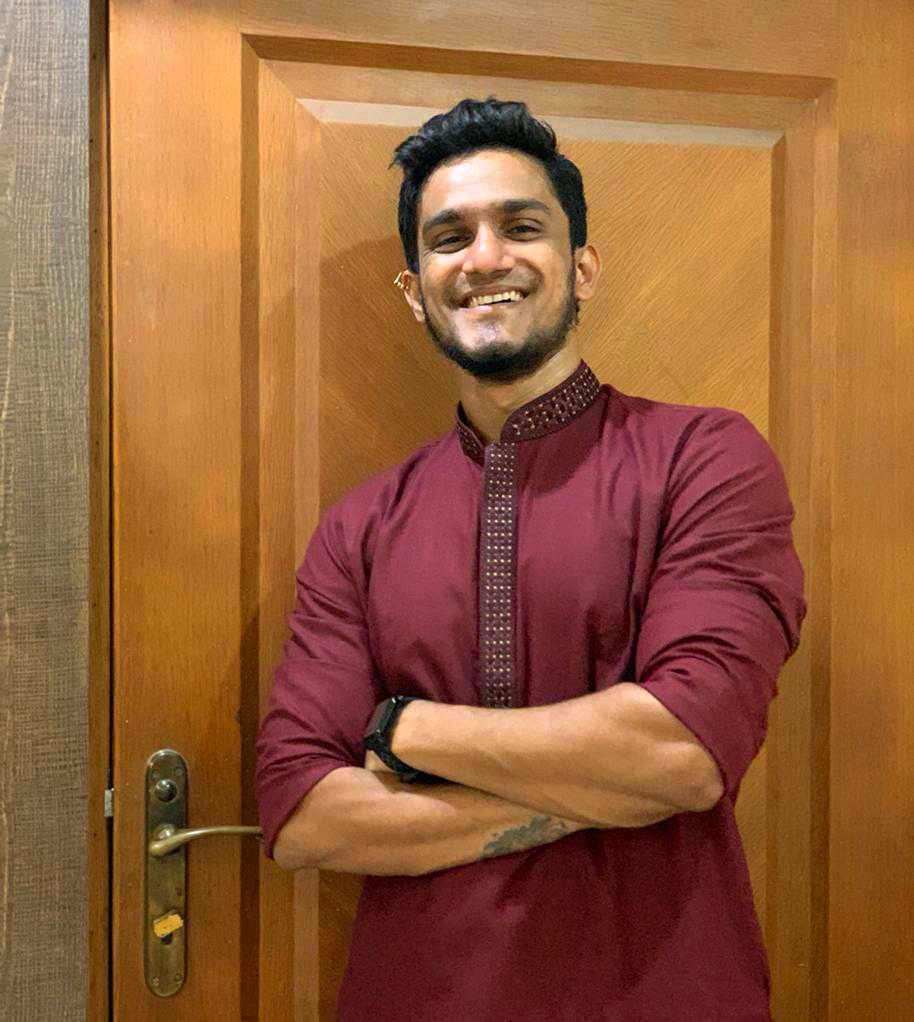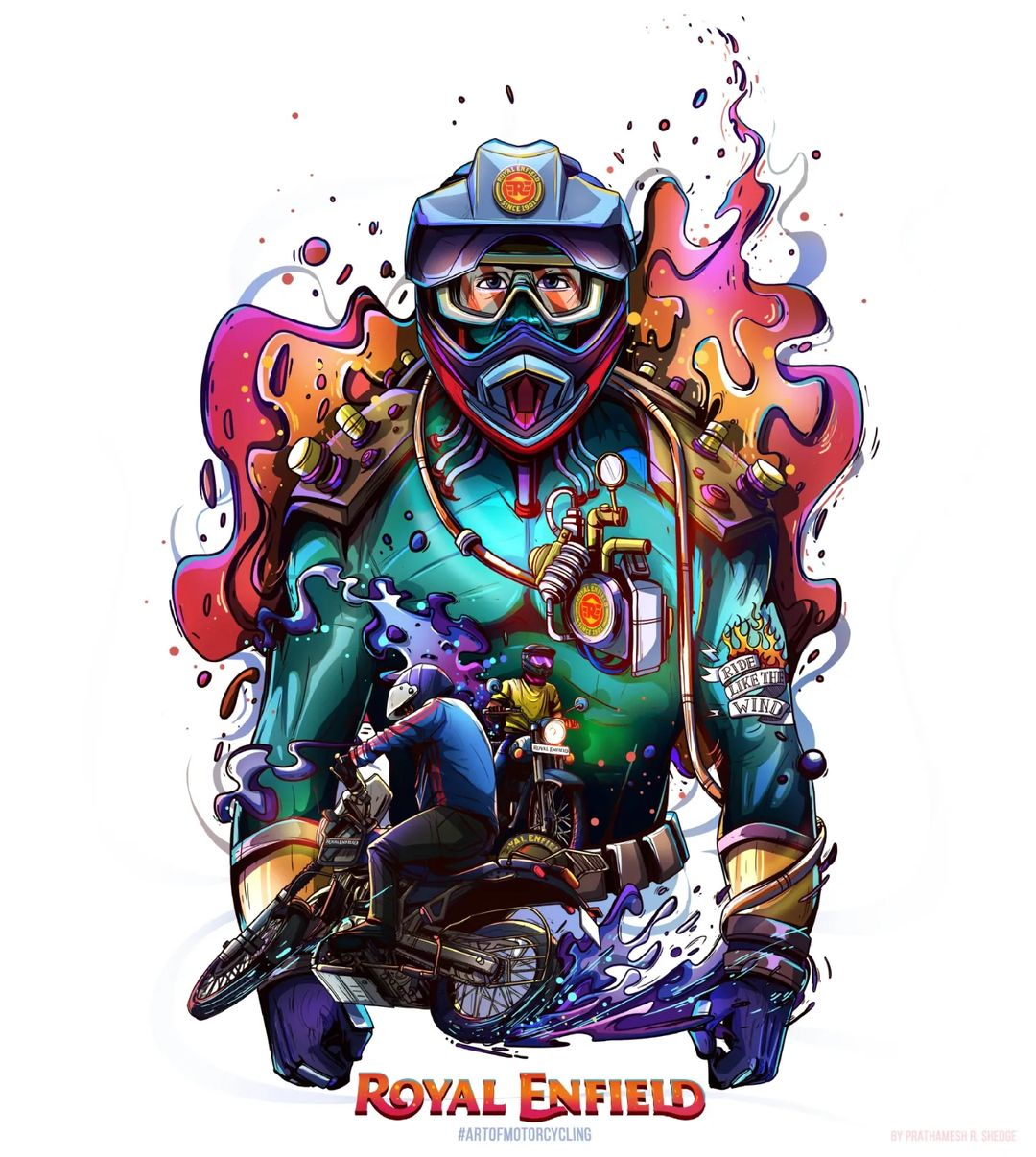 15 winning designs for the Make It Yours collection