This wallet gets its name from the edge burnout finish, designed to give an edge to your everyday style. The metal motorcycle motif on the front gives an expression to your passion for the riders way of life.
Branded & Marketed by Royal Enfield
Usually ships within 24 hours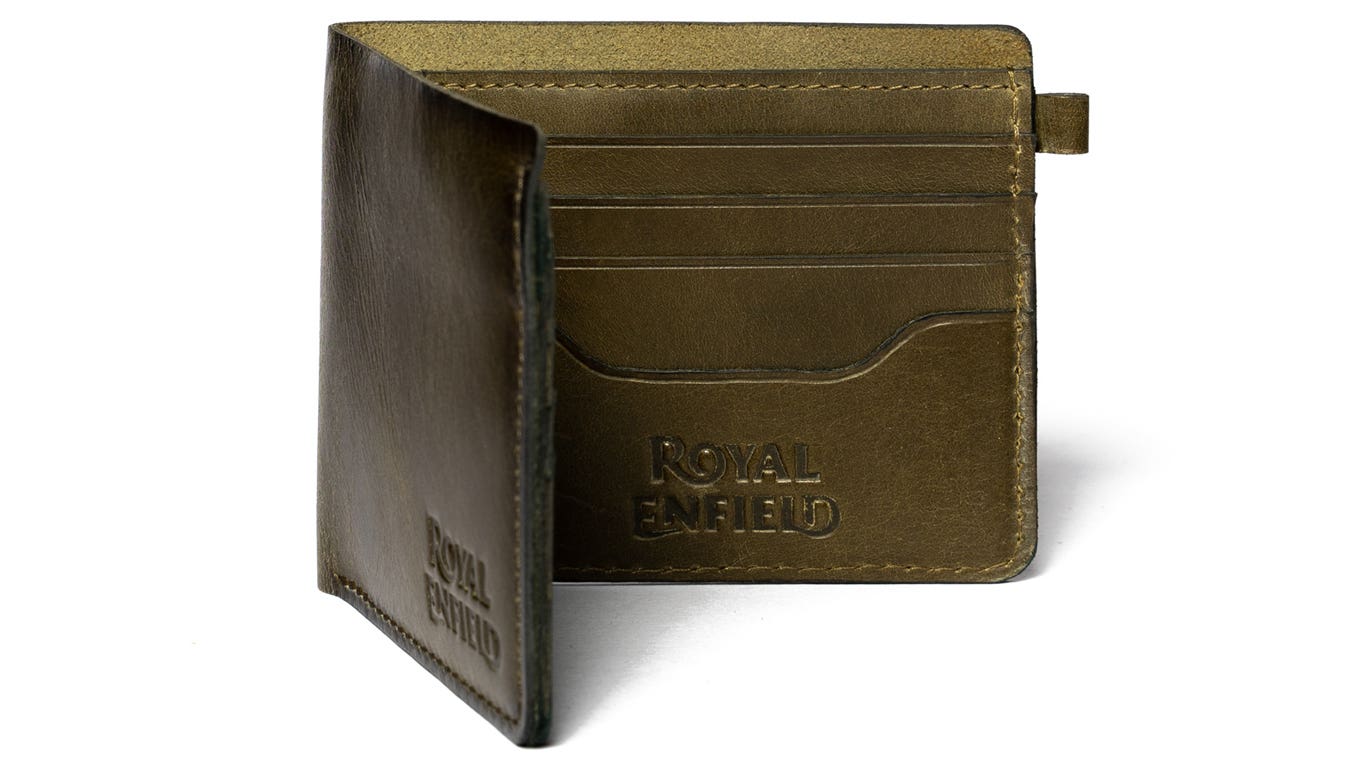 PRODUCT HIGHLIGHTS
Material: genuine leather metal.
Metal bike trim.
Royal Enfield Embossed Branding.
Features: 10 card slots, 2 cash slots.
Dimensions: 10cm x 12cm x 2cm.
Leather with edge burnout finish.