Brushstroke Camo Wallet Camo Green
You'll find this brushstroke camouflage-print leather wallet in the pockets of people who love the call of the outdoors.
Branded & Marketed by Royal Enfield
Usually ships within 24 hours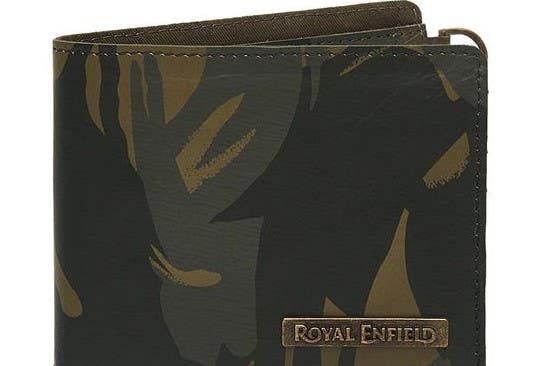 PRODUCT HIGHLIGHTS
Plain wallet.
Leather: 100% genuine leather.
Features: 4 card slots, 2 cash slots, 1 coin pocket.
Royal Enfield metal branding on wallet.
Debossed logo inside the wallet.
Hand stitched craftsmanship.
Reinforced loop for attaching a wallet tether.
Brushstroke Camo Wallet Camo Green