Royal Enfield a proud member of Better Cotton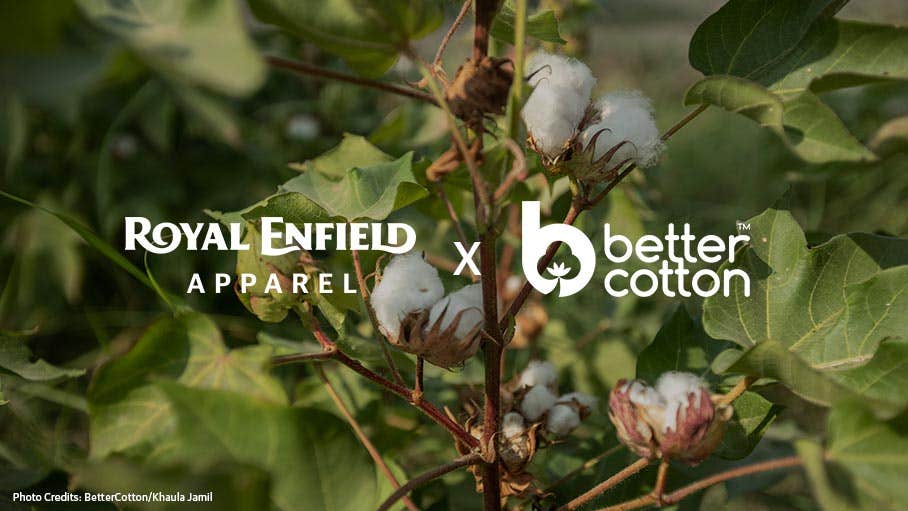 Cotton is one of the world's most important renewable natural resources. Safeguarding the growth and production of it is essential. Royal Enfield is proud to announce our membership with Better Cotton to improve cotton farming globally.
What is Better Cotton?
Better Cotton is the largest cotton sustainability program in the world. Better Cotton works with government bodies, agricultural stakeholders, and farming communities on training and collaboration projects to improve soil health, farm practices, and yield.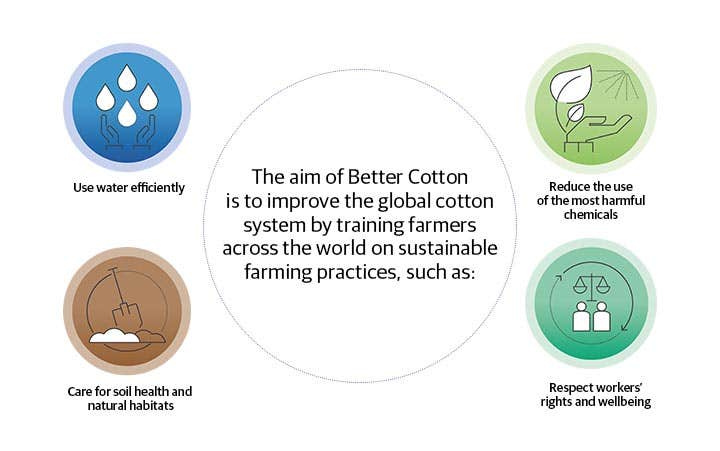 Better Cotton is sourced via a system of Mass Balance and is not physically traceable to end products. However, Better Cotton Farmers benefit from the demand for Better Cotton in equivalent volumes to those we 'source'. See bettercotton.org/massbalance for details.
Why is Royal Enfield a member of Better Cotton?
Better Cotton's commitment towards a better cotton industry echoes with Royal Enfield's vision of sustainability, responsibility, and philosophy of 'Leave every place better.' It is in line with our green business initiatives such as responsible sourcing, packaging, and energy-neutral manufacturing.
What is Royal Enfield's commitment to the initiative?
Royal Enfield is now a member of Better Cotton to improve cotton farming globally. We currently source 10% of our cotton requirements through Better Cotton and are committed to scale this up to 40% by the end of 2021, 80% by 2022, and 100% by 2023.
How is Better Cotton different from organic or recycled cotton?
Organic cotton is a cotton fiber that is produced without the use of fertilisers and pesticides, through processes that preserve and improve biodiversity and soil well-being.
Recycled cotton is a cotton fiber that is made from re-used cotton fabrics.
Better Cotton as an institution focuses on good, environment-friendly practices for the production of cotton, and works towards the welfare, development, and empowerment of cotton farmers in India and around the world.
How does Better Cotton affect the lives of cotton farmers?
Better Cotton exists to help cotton communities thrive and survive, while protecting and restoring the environment.
Know more about how Better Cotton is changing farmer lives in India.
By choosing cotton products from Royal Enfield, you are supporting responsible cotton production through Better Cotton.