"We were just chasing adventures and treading into the unknown."
Encapsulating challenging terrain, treacherous valleys, and gorgeous landscapes - Spiti is a cold desert in the Himalayas, often dotted with riders. For some, it is their rite of passage, and this is the story of one such rider.
"Though I have clocked many miles on my motorcycle, my most memorable ride has been through the magical valley of Spiti, in May 2016. Born from the desire to witness nature at its rawest, my friend and I embarked upon this adventure.
We knew from the beginning that our preparation had to be thorough. We got our machines serviced to suit uncertain terrain, sorted our gear out and packed light.
We kickstarted on the Delhi-Chandigarh Highway and throttled along on the wide roads, as the wind hit our helmets. A few hiccups later, we reached Rohtang. What followed was a heavenly ride through stunning greenery and mountains. I got to test my new short riding gloves and despite steering consistently, this pair ensured I faced no fatigue.
Soon, the lush-green hills transformed into snowy peaks and rocky mountains. We were greeted by rough paths and extreme landscape, putting our gear and groundwork to the test. As we rode higher, the degrees dropped further, and the air grew thinner. My Royal Enfield all-season jacket adapted easily to the temperature after a few adjustments to the thermal lining. A pair of all-weather, convertible riding trousers also helped keep me warm and comfortable.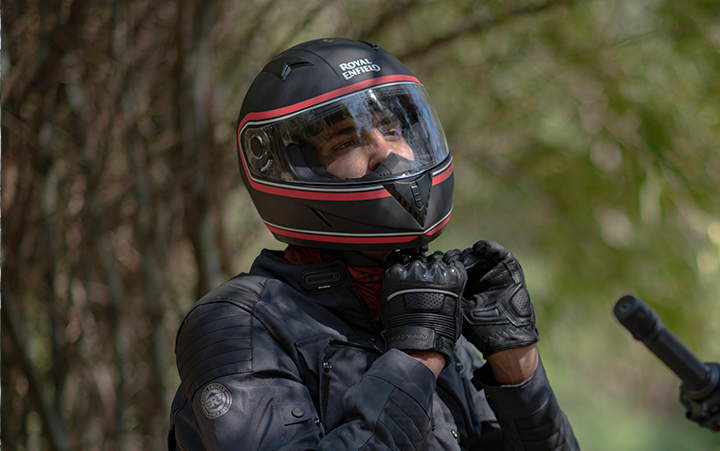 We had to power through mud and heavy showers every now and then. A pair of high rise riding boots and water-resistant trousers are a must to tide over water crossings and rickety terrains with ease. We also encountered an unexpected landslide at Nako. We lost time, but our spirits ran high, thanks to the amazing people we met while waiting for the rubble to clear.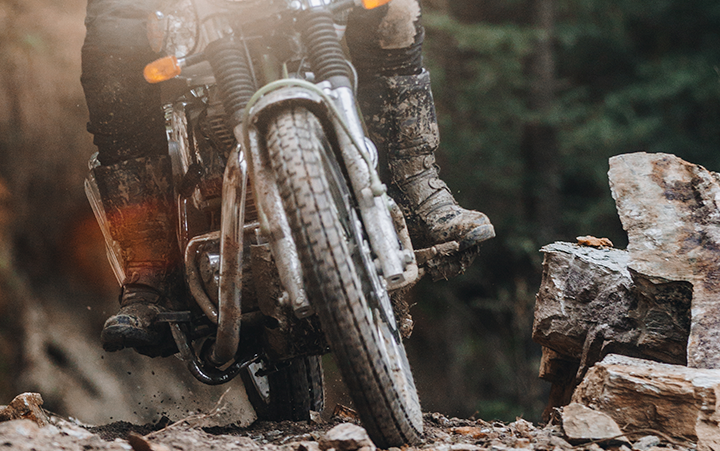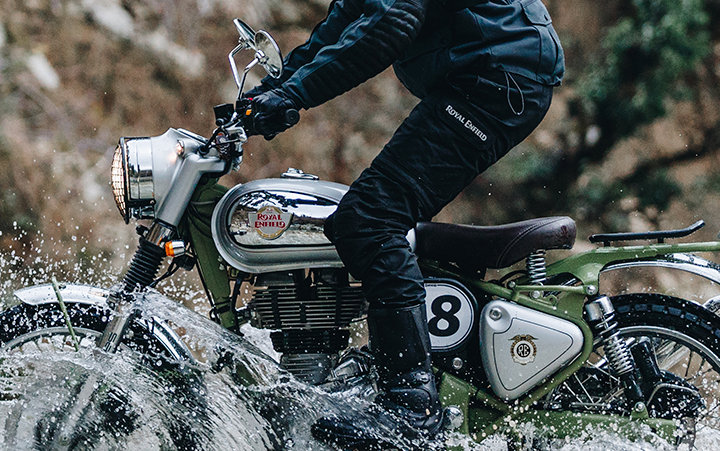 The final leg of the trail was a short trek to the Chandratal Lake. Standing beside the calm and pristine waters is an experience I still can't put to words. Reaching this destination for me was seeing a dream fulfilled. The Spiti ride will always remain close to my heart. The people, the culture, the beauty and the adventure – it is indeed a world within a world."